Tips
Typical dishes of Cuenca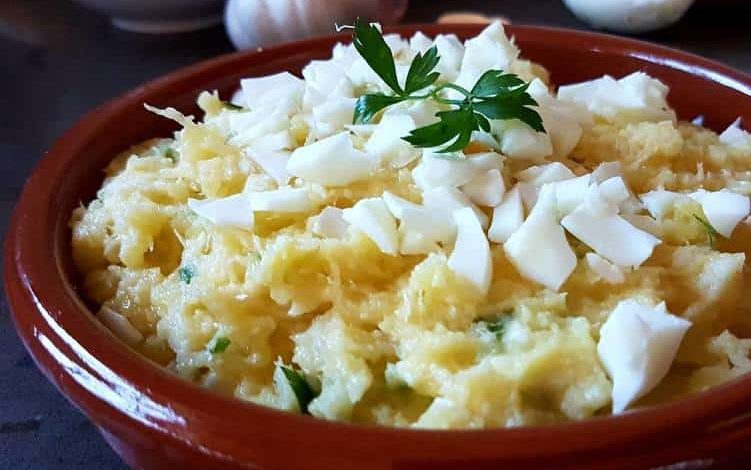 The typical dishes of Cuenca are often the reason why this city receives so many visitors. In fact, its gastronomy is as rich and varied as its tourist attractions. They certainly deserve to be included in any cookbook for cooking at home.
Characteristics of the typical dishes of Cuenca
Cuenca's gastronomy is characterized by incorporating meat, fish, cheese and vegetables. Due to the livestock activity in the area, many of Cuenca's typical dishes have meat and dairy as their main ingredient.
If it is compared with the typical dishes of Colombia, the similarity in terms of the use of fresh and organic products is evident.
But in addition, in Cuenca, housewives usually incorporate honey from La Alcarria in their recipes. Mainly in the chops alcarreña and the cod with honey.
Meats and sausages, as well as fresh trout, garlic, even mushrooms. They are also a fundamental part of the gastronomy of La Mancha.
Lamb meat is also cooked very frequently in Cuenca. It is mainly prepared roasted, although sometimes it is eaten in a stew.
Another element of Cuenca's gastronomy is hunting. Especially the hare and the rabbit, as well as the partridge. The latter is cooked as a bean stew or pickled.
What are the most popular typical dishes of Cuenca?
Like the typical dishes of Peru, Cuenca is cooked with a wide variety of ingredients. They are dishes made with products that come from the land, many of which have been inherited from other generations.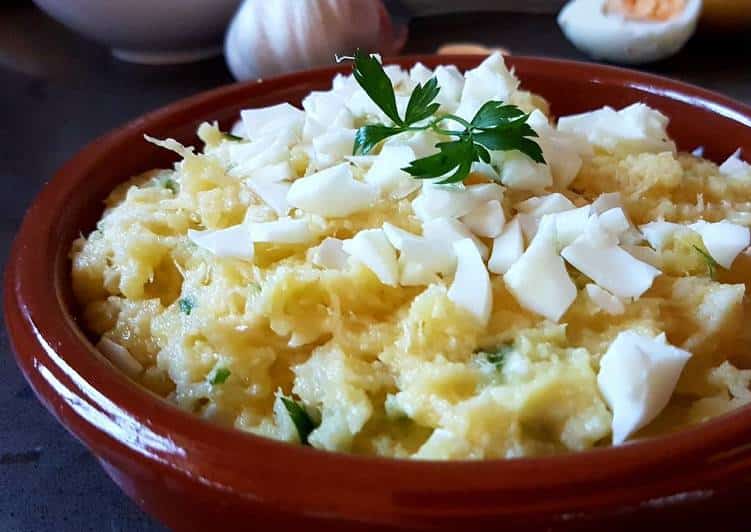 In all these typical Cuenca dishes we find flavors and aromas that evoke the La Mancha plain, streams and rivers. Take note and get ready to discover the most popular dishes of Cuenca.
The Morteruelo
It is probably the best-known food in Cuenca, even beyond Spain. It consists of a paste that is made from pork liver, mixed with breadcrumbs and spices.
Rabbit meat, chicken, and even pork tenderloin are often added. However, to achieve its characteristic flavor, it is essential to sauté the liver with garlic. In addition, the meat must always be perfectly cooked, to the point of falling apart.
Crumbs with egg
It is another of the most popular dishes in Cuenca. Something similar to one of the typical dishes of Mexico, the huevos rancheros, although without sauce. The great thing about egg crumbs is that it doesn't require complicated ingredients.
It simply consists of eggs, olive oil, dry bread, water, and salt. Its preparation is equally simple. Add a little water and salt to the crumbled bread. Later it is fried in a large frying pan with garlic and olive oil.
The mixture should not lose moisture and once it is loose, the beaten eggs are incorporated. Then it's just a matter of waiting for them to set and the dish is served hot.
Typical dishes of Cuenca: Los zarajos
If you visit Cuenca, don't miss the opportunity to taste zarajos. This Cuenca type dish is made from the intestines of a suckling lamb. To do this, the intestines must first be marinated and then rolled up in a vine.
The intestines are then fried in olive oil until they are perfectly cooked. Optionally you can add a few drops of lemon juice while they are in the pan.
The gazpacho pastor
It is part of the typical gastronomy of Cuenca and it is also one of the most popular dishes. It is made from Sardinian cakes, a type of bread that does not contain yeast, and to which a rich variety of meats is incorporated.
These can include chicken, hare, rabbit, and pig. Along with well-cooked meats, bay leaf is added and everything is mixed until a paste is obtained. Finally, it is shaped into an omelette and served with eggs or raisins.
Ajoarriero
It is often used as a complement to other dishes, especially those with fish. It is a pasta that is made with egg, garlic, potatoes and olive oil. All of this is added to a mortar and mashed perfectly.
After all the ingredients are mixed, a few drops of lemon juice are added. With the pasta already prepared, it is simply incorporated into the food to be tasted, usually the cod.
Get wet
This is a typical dish from Cuenca, which is usually eaten during the summer. It is made using fresh products, including tomatoes, black olives, onion, olive oil, and salt.
The tomato in pieces and the onion are placed in a container and salt and chives are added. Then the tuna and olives are added. At the end, add the olive oil and the hard-boiled eggs.
Vigil Potaje
It is one of the most popular dishes during Lent and Easter. Like any other stew, this stew is made from a sauce, which is then soaked with a broth.
The legumes are cooked just right and then the fish is added, as well as the spinach and hard-boiled eggs. Although it is usually eaten alone, it can be accompanied by an endive salad.
Resoli
It is not exactly a typical dish, it is rather a typical drink from Cuenca. It is a liquor that has Arab origins and that in the past it was customary to drink only during Holy Week.
For its preparation, coffee cream, anise, as well as cognac are used. It is also common to add cinnamon, orange peel, and cloves. Thanks to this combination, Resolí favors digestion, as long as it is not consumed in excess.
Typical dishes of Cuenca: El Alajú
In this case, it is one of the typical desserts of Cuenca, made with almonds, honey, toast and breadcrumbs. In its preparation it is necessary to perfectly mix all these ingredients until obtaining a dough.
A cake is then made which is then covered with wafer on both sides. Orange juice is often added to give it a more intense citrus touch.