Tips
Typical Dishes of Colombia: base, main dishes and typical soups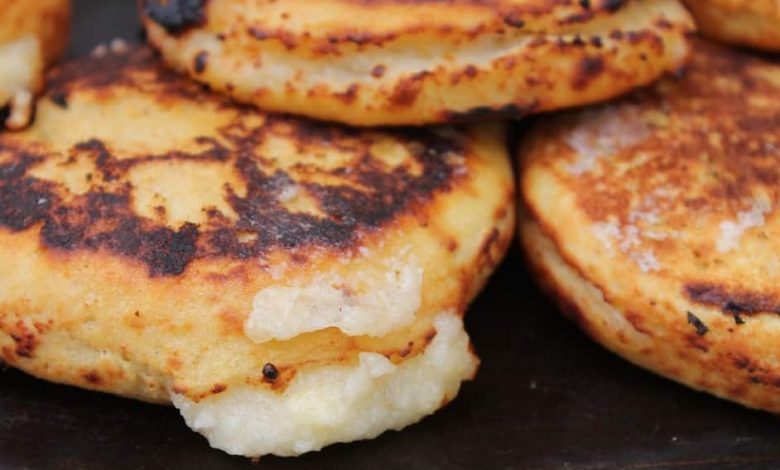 The typical dishes of Colombia are famous for how varied they are, for their showy and colorful presentation, as well as for the creative combination of products. It is a cuisine influenced by its traditions and history.
There are typical Colombian dishes that have great international projection, from its varied recipes recognized around the world it can be said that all of them are characterized by their special seasoning.
Characteristics of Typical Colombian Cuisine
Colombia has varied reliefs and climates, its lands are very fertile, so many ingredients used for the preparation of its recipes are harvested in its territory.
Thus, this varied, tasty and colorful cuisine stands out for always using natural and very fresh products in its preparations ; In Colombia it is common to accompany their dishes with garnishes of vegetables, bananas, rice, pasta, salads, it is also common to use herbs such as coriander, not only to decorate their dishes, but also to flavor them.
As in almost all of America, corn is one of the foods with greater prominence, it is usually prepared in different ways and each of its parts is used in the preparation of food or in its decoration.
Each region has its own dishes, however it is also common for adaptations of them to be served throughout the country and even to cross borders and be recognized worldwide.
Typical Dishes of Colombian Gastronomy
The basis of Colombian cuisine is the use of onion, garlic, tomato, coriander, which in the form of sofrito are the basis of a large number of recipes, it is also very common to use corn, white and red meats, among many others. fresh products.
Its wide variety lies in the different regions and climates, as well as the special touch that the family tradition places on it; In this country, soups have a very important place on the table since generally the dishes are preceded by one of them.
Typical Soups of Colombia
Ajiaco with chicken
Product of miscegenation, this is a representative soup of the Capital and its surroundings, it can be consumed throughout the year, particularly during cold weather.
It is soft, thick, made with three types of chopped Colombian potatoes, the sabanera, the pastusa and the criolla or yellow, it also has chicken, celery, corn, capers, avocado, chives, guasca or basil, garlic, coriander and optionally cream of milk.
It is served in clay pots, they are accompanied by various shapes and it is very common on the restaurant menu.
Changua
It is a very simple broth that is usually accompanied with wraps or arepas; it is prepared with chives, bread, milk, coriander, some add potatoes or cheese, but they always have poached eggs; It is a very common breakfast in the Andean region.
Tripe
It is very popular, complex and quite heavy, which is why it is frequently a main dish at family tables or in restaurants; It consists of a soup made with animal belly or chopped tripe, with potatoes and vegetables cut into small pieces, there is no uniform consensus on which ones are used since everything varies according to the region and family tradition.
sancocho
They are traditionally served at lunch, on Sundays or holidays; They are cooked based on meats, tubers, vegetables and condiments, prepared for several hours over low heat and in a large amount of boiling water, they are essential in family outings, pot walks or walks in the river as they are also known. they are part of the tradition of any Colombian family and of many restaurants in the country.
Its preparation varies according to the region, so many versions, such as:
Sancocho coastal.
From the Caribbean coast with fish and coconut milk.
Sancocho cundiboyacense, also called cochuco, made with beans, wheat and beef spine.
From Valle del Cauca, it is made from chicken, yucca and green banana, but without potatoes.
Sancocho Antioqueño with a variety of vegetables, greens and rib or pork leg.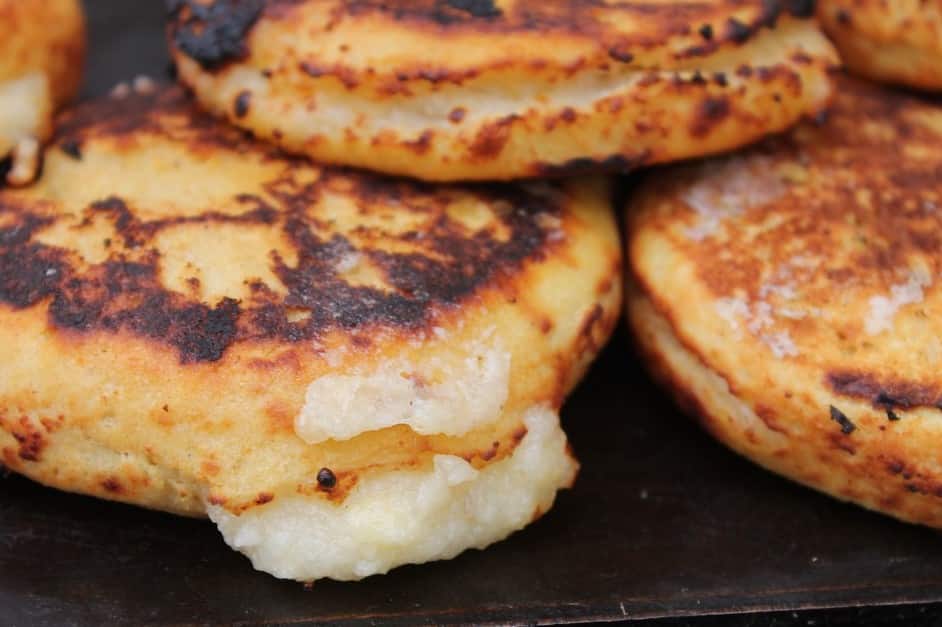 Typical Main Dishes of Colombia
Atollado rice
Originally from Valle del Cauca, in western Colombia, it is very humid and similar to a risotto, it combines rice with potatoes, onions, peppers and chicken, some substitute beef or pork.
Paisa or Montañera tray
It comes from the coffee-growing region of the country, but is currently a representative dish of all of Colombia; This dish is described with a single word: abundance, so much in variety of ingredients as in the quantities that are served, hence its name, it is necessary to serve it in large trays.
This popular dish may vary by region, but generally has: Avocado, arepa, rice, ground beef, pork rinds, chorizo, red beans with pork legs, hogao or finely chopped onion and tomato sauce cooked in oil, fried eggs , black pudding, patacones, tomato wheels and slices of ripe banana.
Llanera meat or mamona
Typical dish of the eastern plains, it is a complete piece of meat that is seasoned with spices, onion and garlic, inserted into a bowl and cooked over low heat, usually accompanied with arepas, yucca and potatoes.
Stuffed suckling pig
This Tolima dish has a particular presentation, it requires a lot of dedication and preparation time, which is why it is served for very special occasions or outdoors in traditional festivities.
It consists of reserving the head and ribs of a large suckling pig from which all the meat is removed, just leaving a little attached to the skin; then this meat is marinated, seasoned and together with various types of vegetables the suckling pig is stuffed, trying to give its original shape again, finally it is baked for at least 12 hours.
Santander over-belly
It comes from the northeast of the country, this side cut of the beef stomach is cooked with garlic, seasonings and tomatoes, it is usually served with yucca and potatoes.
Other Typical Dishes of Colombia
Undoubtedly the typical Colombian gastronomy is very rich and varied. It is impossible to talk about so many typical Colombian dishes, so it is very possible that many traditional recipes remain outside. Such as: the ground or wrapped tamales, the egg arepas, the carimañolas or their famous stuffed ripe plantains.
As well as some of their typical drinks: Aguapanela with cheese, Aguardiente, Coffee, Canelazo, Chicha, Chirrinchi, Chocolate, Guarapo, Lulada, Masato, Refajo; or some of their typical desserts: Arequipe, Rice pudding, Cocadas, Mazamorra, Merengón, Mielmesabe, Natilla and Pie de Coco.