Tips
Thermomix VS Cecotec Mambo, which is better?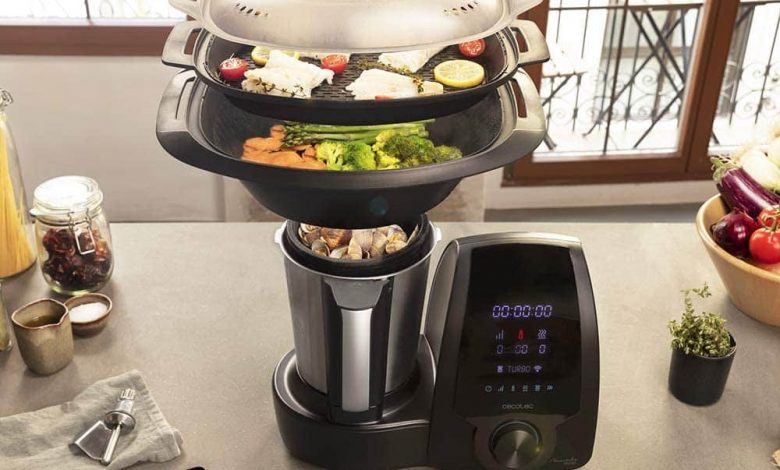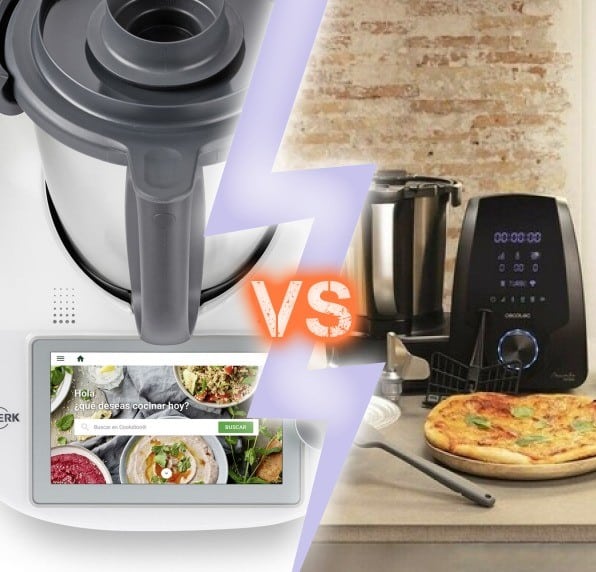 We have to confess that we wanted to do this article! Today we bring you a detailed comparison between the latest Thermomix vs Mambo 10090 model from the Cecotec brand, two of the most desired kitchen robots of the moment.
The popularity of kitchen machines has caused major brands to release their own models. Since Thermomix came to light decades ago, this type of product is one of the most desired by users given the versatility it offers when preparing different dishes in the kitchen. The problem comes when the price of this brand is very high, which makes it difficult for most families to buy.
Nowadays, other brands have brought similar kitchen products to the market, competing with the historic Thermomix. Among them is Cecotec, which a few years ago launched the Mambo family, a very complete and functional kitchen robot that has been a revolution in this sector, since its price-quality ratio is extremely high, making it the perfect alternative.
Thermomix was born in the 60s by the hand of the German company Vorwerk. Since then, every few years, it has been releasing new models of kitchen machines with different functions, accessories and price. Instead, the Mambo 10090 is a robot that belongs to the Spanish company Cecotec, which was founded in the nineties, which offers several models with different properties and accessories.
Cecotec has been going strong: its properties, functions and elements are very complete for being a relatively new robot on the market. Therefore, it will be very difficult for Thermomix to compete with a model with similar characteristics and that, in addition, costs a quarter. To learn more about the specifications of each one, this article will make a comparison between the two products.
Price comparison between Thermomix and Mambo 10090
In this section, the Cecotec Mambo 10090 robot undoubtedly wins the prize, as it can be purchased for just over 300 euros, when the Thermomix is ​​around 1200 euros. It is a very big difference that tips the balance towards Mambo, especially if one takes into account that both products have similar characteristics, as will be seen throughout the article.
OFFICIAL STORE CECOTEC
See here the updated price of the Mambo 10090
Digital screen
Both products currently have a digital screen: 6.8 inches in the case of Thermomix; somewhat simpler, with an intuitive touch panel, in the case of the Cecotec Mambo 10090. The latter is easier to use and has an app for tablets or mobiles with which you can control everything, either from the kitchen or from the comfort of the living room.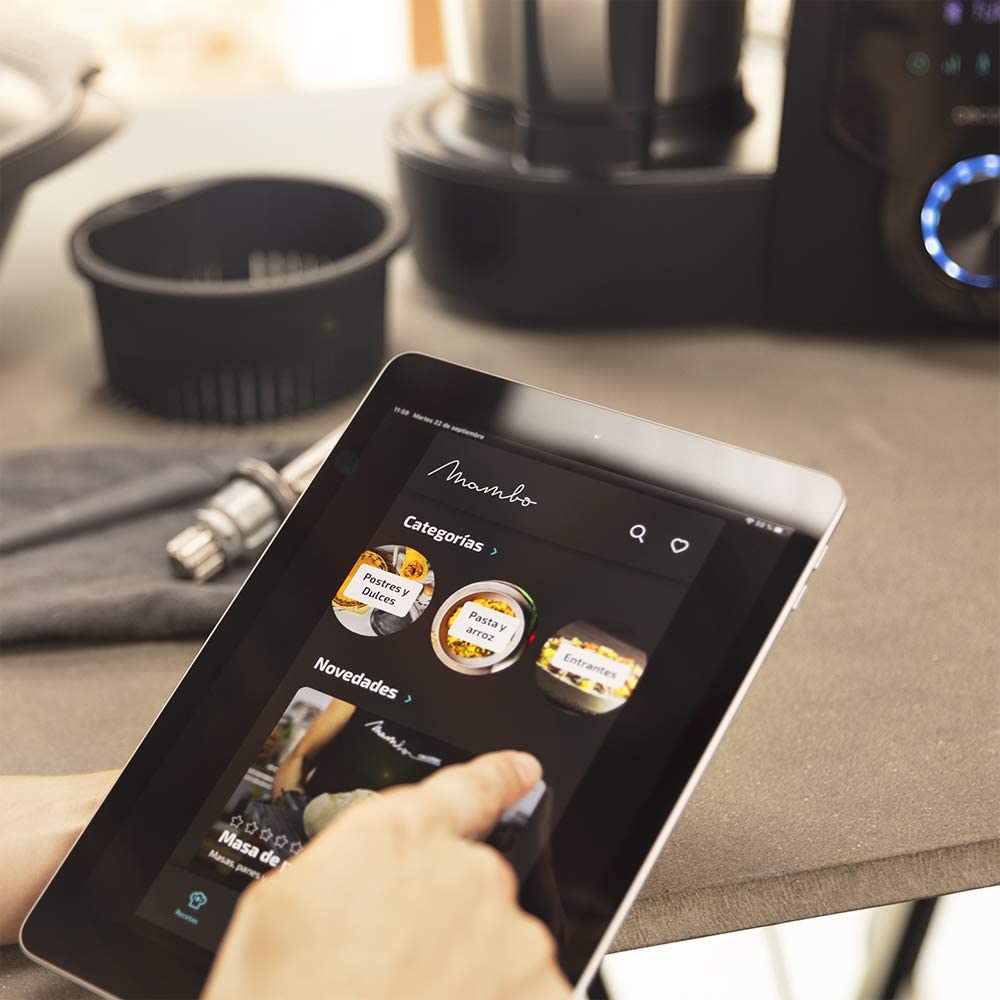 This app allows you to manage the entire cooking process, control the times, change the program or simply turn it off. Having this last option is very comfortable; in fact, for some it is more advantageous than having a large screen like the Thermomix integrated into the appliance.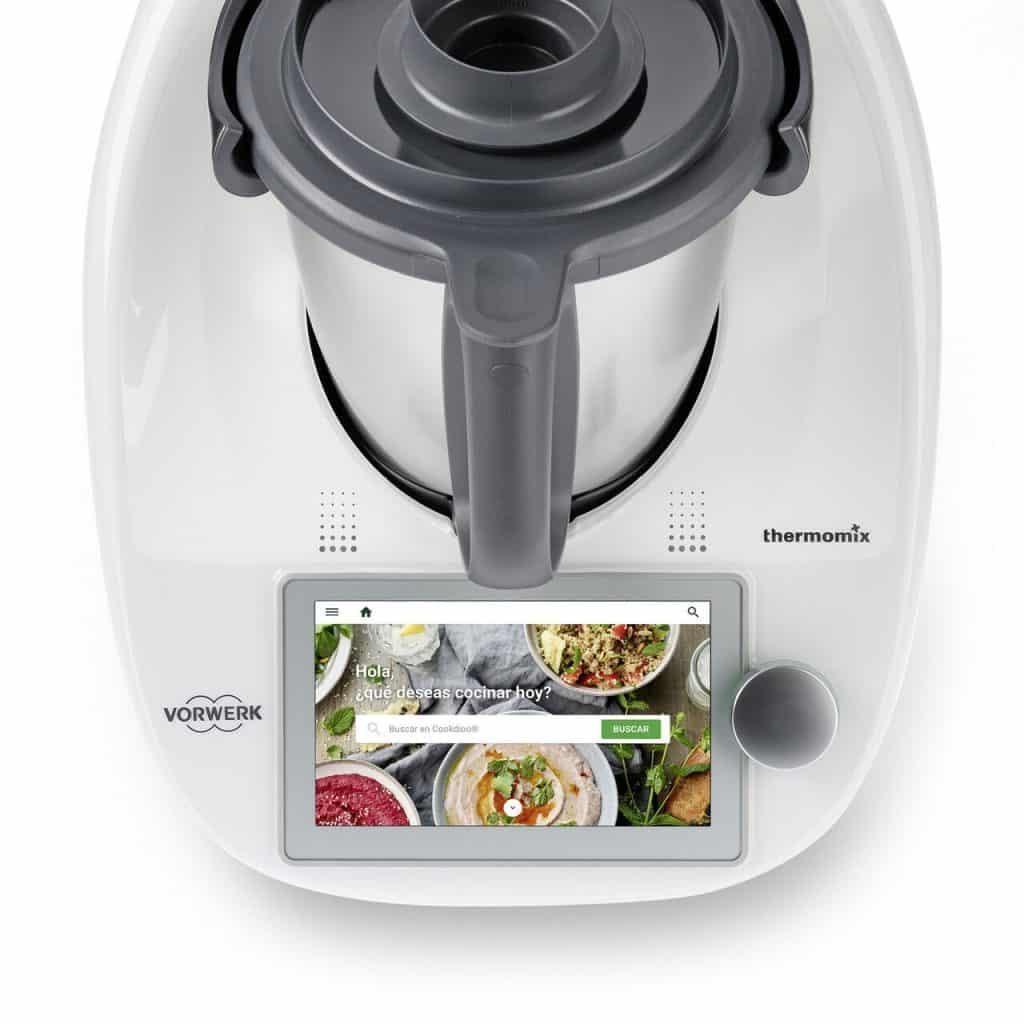 Cooking functions: Mambo 10090 or Thermomix
Something that is undoubtedly a great point in favor of the Mambo is that it has 23 kitchen functions, while the Thermomix only has 16. Even so, with both you can make any recipe without great problems. The Mambo has a function without blade movement called SlowMambo, which is very useful for making some specifications in recipes, especially those that are more classic. It consists of stirring constantly during low temperature cooking; in this way, the flavor and quality of the stew is increased.
Mambo Cecotec functions: chop, chop, crush, grind, pulverize, grate, SlowMambo, whisk, whip, emulsify, mix, cook stir, confit, knead boil, keep warm, ferment, cook steam poach, cook with precision grade by grade, kitchen to the bain-marie, turbo function.
Thermomix functions: stir, mix, cut, beat, emulsify, knead, chop, cook, fry, steam, simmer, slow cook, vacuum cook, ferment, cook at high temperatures.
As can be seen, some functions are shared between both robots, such as slow cooking, fermentation or the option of boiling. All of them are very useful on a day-to-day basis, making life easier for all those who have it.
We leave you a video where you can see the main functions of the Mambo 10090: