Tips
Typical dishes of Greece: the 9 best known and most delicious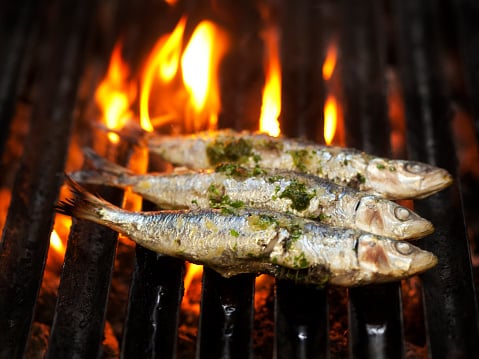 If what you want is to know a little about Greek gastronomy, get ready because in this post I am going to show you succinctly what are the typical dishes of Greece, whose ingredients leave everyone delighted. Prepared? Here it goes…
Greek salad (horiatiki)
This is a very appetizing dish that can be served as a side to the main meal. Locals tend to like it a lot, but also tourists, who are always eager to choose to prepare it at home.
To taste it, you only need some very fresh tomatoes that have abundant meat inside, these are presented in slices accompanied by red onions and cucumbers also cut into slices, garnished with black olives and together with a rich dressing with feta cheese and vinaigrette .
Dolmadakia or dolmades
This is a meal that is always served as a starter, that is, as a preferably cold aperitif, since this way you can better taste the flavor of its ingredients, which are rice mixed with meat, some aromatic spices, raisins and pine nuts, all wrapped in chard leaves or fresh vines.
These rolls, as they are commonly known, can be accompanied by a tzatziki sauce, made from yogurt, which should be served immediately after preparation, as it can be easily fermented.
If you want to enchant your guests, you can surprise them with this typical recipe, which in addition to being appetizing is quite nutritious and light to digest, due to the high amount of vegetables it involves.
Musaka
This is the recipe that most like among all the dishes of Greek origin; It is easily confused with lasagna or pastillo, however, it has a distinctive ingredient, which is aubergine.
Indeed, instead of pasta you will find slices of aubergines accompanied by the finest lamb meat, along with carrots, tomatoes and onions ; all this cooked together with a good bath with feta cheese and bechamel sauce, which end up becoming crispy in the heat.
This is usually served as a main dish and is accompanied by a good digestif or a red wine of the highest quality.
Grilled sardines
Within the Greek gastronomy menu, fish occupies a preponderant place; for this reason, preparations that involve this as the main ingredient are quite frequent.
This dish, due to the ease of its preparation, becomes an ideal appetizer for any gathering, since it only deserves that the well-cleaned sardines are strained and cooked over the fire of the grill, and once they are crunchy, they should be bathed with lemon juice.
These can also be known as sardeles, and their way of preparation is quite peculiar, since they are bathed in vinaigrette inside a chard leaf and then they are cooked; is this a very healthy alternative to beef or lamb.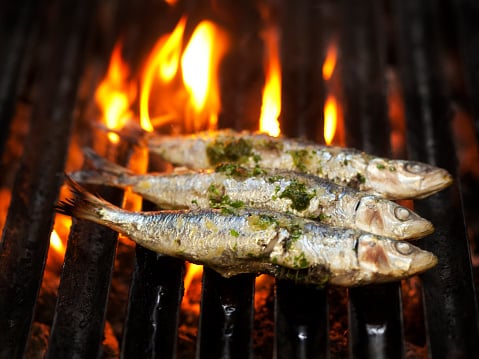 Gyros
One of the most requested sandwiches at parties, both of Greek origin and those that involve the best of this seasoning; and its peculiar presentation makes them favorites.
These can be seen in dishes bathed in the native tzatziki sauce, on pita bread, which wraps lamb, beef or chicken meat, along with red onion and sliced tomatoes.
A curious fact is that the meat of the gyros is prepared in vertical roasters, where the pieces are placed in a machine that roasts them as they rotate, to the point that the cook considers appropriate, the most important thing is that the meat remains tasty and smooth to chew.
And in case you didn't know, so much is the reception of this dish that once you are visiting Greece you can easily taste it in any street food stall, with a unique flavor.
Dakos
Dakos is a meal that is usually served as an aperitif in a sharing, or that can be consumed for breakfast and is ideal to offer to your vegan friends.
Its preparation is extremely simple, it only merits toast a bread made with barley, on which tomatoes previously crushed and bathed in olive oil, and a little salt will be placed.
An important fact for the dako to be as appetizing as possible is that the tomatoes need to be well ripe, as this ensures a good juice during preparation and allows the bread to soak in it.
And if what you want is to make a much more attractive mixture, you can bathe the tomatoes in cream cheese or milk, you will see that the result will delight your guests. Finally, remember that the bread must be very crunchy so that it can serve as a good base for the tomatoes.
Greek tomato dumplings (pseftokefedes)
Another vegan food alternative that will leave you delighted; This dish is original from Santorini, and consists of meatballs that are prepared with tomato, onion, eggs, raisins and the spices that you like; all kneaded in flour to give it texture.
Once it is cooked, they are served together with a good and thick sauce also made with seasoned tomato, and if it is to your liking you can add some feta cheese. You can also accompany it with pasta, rice or bread, as a main dish.
Fried squid
Marine food is essential in the Greek diet, so these squids cannot be without their preparations. To make them tasty, it is best to be fresh and small in size.
The most curious thing about this dish is that it is served as an aperitif with finely chopped slices of lemons; many consider it to be an ideal sandwich that can accompany the purest wines.
Tzatziki sauce
I already mentioned it to you in the upper lines, but you must necessarily dedicate a section to the dressing that perfectly defines Greek cuisine. Made with yogurt, ground cucumber, garlic, lemon and parsley, it is the ideal complement to any dish, consumed at room temperature or cold.
So, which of these typical Greek dishes would you dare to try?