Tips
Typical dishes of Venezuela and of each of its regions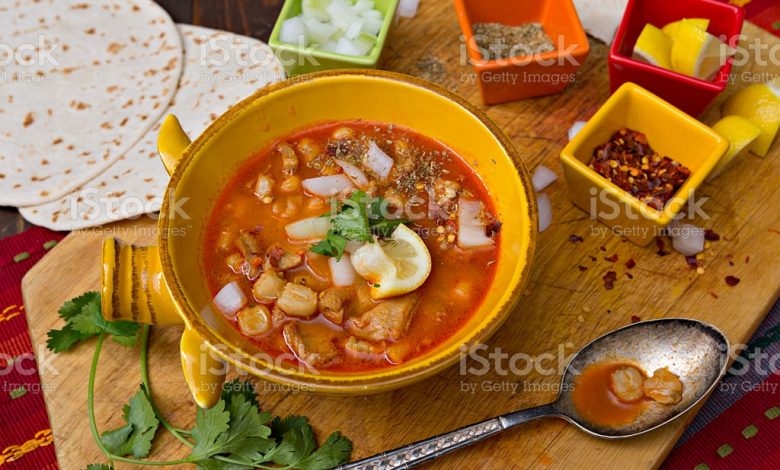 The typical dishes of Latin American countries have given much to talk about, including those from Venezuela. This country located in South America has a great variety of exquisite dishes with unique flavors that you cannot miss.
And it is that with the mixture of the gastronomic cultures of other countries such as Spain and France, what today are known as typical dishes of the country were created. In addition, the diversity of the dishes in Venezuela makes them more attractive, since each state has its own dish. Therefore, it is good to know what are these Venezuelan delicacies that delight everyone.
Typical dishes throughout Venezuela
Although we can find different dishes that are unique in certain regions of the country, the truth is that there are also those that are prepared regardless of where you are, surely you have heard of some of them.
Corn cake
One of the main dishes throughout the country and that also characterizes it are without dula arepas. No matter what time of year you prepare it or the time of day, it is quite flexible in that regard.
It is commonly consumed by all Venezuelans, regardless of the state, yes, it has variants, such as the Andean arepas that are made with wheat flour, or the coconut ones prepared in Zulia. In total there are about 80 regional preparations of this arepa in Venezuela.
Hallaca
Hallas are a type of dish prepared with corn flour and stuffed with stew, either beef, chicken or pork. This is prepared mainly at Christmas time, but it can be eaten at any time of the year.
What characterizes this dish is the mixture of the different flavors that make it up, since in addition to the stew , onion, paprika, olives and raisins are also added . This has similarities with tamales since it is also wrapped in the corn husk.
Creole Pavilion
One of the oldest, tastiest and most emblematic dishes of the country's gastronomy is undoubtedly the Creole pavilion. Made up of white rice, shredded meat (shredded), slices of ripe banana and beans, it is an explosion of flavors on your palate, this being the original recipe.
In the same way, it has changes in the different states of the country. In the Llanos, for example, grated hard white cheese is added to beans and bananas; in the East, meat is usually substituted for fish or shellfish ; In the Andes, green plantain tostones are prepared instead of slices; among other variations.
Cachapa
Cachapas are included in the many nationally famous dishes. It is made with baby corn and usually filled with cheese and ham, similar to pancakes. It can be eaten both for breakfast and dinner, as well as at any time of the year.
Tripe
The tripe is also part of the typical delicacies of Venezuela. This is a soup that is prepared from the beef belly, along with different vegetables and seasonings that add to the flavor.
There is no specific date to prepare and eat tripe, however, they are usually done on Sundays with family or friends.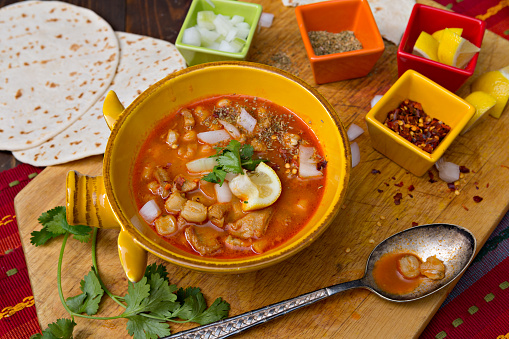 Typical dishes of Venezuela by region
Now is the time to show what are the typical dishes of the different regions of Venezuela, which make the country an impressive fusion of flavors.
Eastern Region, Guyana and the Caribbean
In this area are present seafood, so that the main ingredients are the various species of fish, shellfish and lobsters.
Fried fish is the main dish of the region. The fish that is prepared is commonly the kingfish or snapper, and it has different options for accompaniments, including yucca, patacones or lemon slices.
We have Battered Fish, a dish made with seafood battered in flour or breadcrumbs and then fried. This is usually accompanied with cassava and green plantain tostones, but also with salads.
The fish stew is also very common; This is a fish broth whose accompaniment is arepas. They are usually prepared on Sundays at home, as well as in restaurants and beaches. A little lemon is also usually added to this broth , although this is already a matter of taste.
Caracas and Miranda
In this you see a lot the consumption of meat, chicken, rice and pasta, fish is also included but this is cooked roasted.
The black roast is very characteristic of these regions, its main ingredient is the meat that is taken from the cow and marinated in onion, salt and garlic, and then, when cooking it, the black sauce is added ; This is eaten with rice, puree or slices.
Then we have the stumbling block, the main ingredient is the beans, which are mixed with fried pork.
The Andes
In the Andean region we can see the variety of vegetables and grains that are used in their dishes, as well as the use of wheat flour.
First we have the Andean pisca, this is a potato soup, a very representative dish of this area. Is added milk and different dressings ; in some cases hard-boiled egg or cheese is added.
Then there are the Andean arepas and cakes, both are made from wheat flour and filled with cheese, although this can vary.
Zulia
On the Zulian sides, the use of ripe banana in dishes is quite common, as well as fish and goat meat.
We have the patacones, these are slices made of ripe banana, which are crushed and fried. They are usually accompanied by salads, meat, chicken or cheese. They are confused with tostones, but the difference is that those are usually accompanied by sauces, cheese or salad, which means that it excludes meat and chicken.
Finally we have the hairless buns, these are made of cornmeal and are filled with meat or chicken. They are usually eaten as breakfast and different sauces are added according to the taste of the user.
And that's it. Venezuelan gastronomy, as we can see, is rich in flavors; The whole country offers a great diversity for every taste, which attracts a lot to those who visit Venezuela.