Tips
Typical Dishes of Mexico: Characteristics and ingredients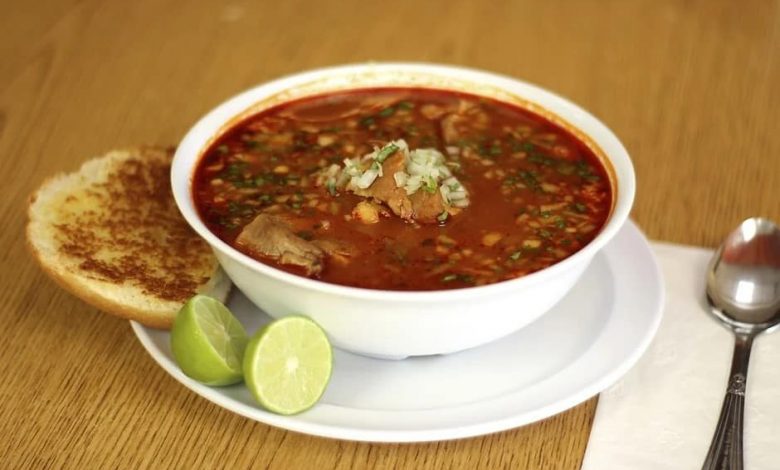 The typical dishes of Mexico represent one of the most extensive, varied and well-received cuisines in the world. It is Intangible Heritage of Humanity since Unesco declared it in 2010.
Its wide variety of dishes and recipes is unmatched, it mixes original ingredients and used in its pre-Hispanic cuisine, with European contributions, mainly from Spain.
Mexican gastronomy is the result of combining its ancestral customs and the influence of other nations, but it is also a source of inspiration for cuisine around the world.
During pre-Hispanic times, they used to cook with beans, chili peppers, corn, herbs, poultry, fish, meat from small animals, seeds, generally with underground cooking or steam.
Later it was enriched with Mediterranean products with other types of meats, teas, dairy products; while in Europe pre-Columbian Mexican products were known, such as cocoa.
Characteristics of Mexican Gastronomy
This cuisine does not make a great distinction between haute cuisine and popular cuisine, there are dishes that can be tasted at a family table or in any luxury restaurant, on any given day or on a special date.
As in any other place there are regional and emblematic recipes, however there are foods that stand out throughout Mexico, and for which their exquisite preparations are known worldwide.
Such is the case of the simple and moderate dishes cooked in the north of the country, a region with a dry and somewhat harsh climate, or the endless variety of flavors offered by recipes prepared in the south.
The more urban areas have been more influenced by North American. The tradition of cooking at home is not as common as in other regions, probably due to the labor integration of women, who by tradition are in charge of preparing food. However, it is common to enjoy traditional food in an inn, a popular and inexpensive way to eat in the best Mexican style.
Main Ingredients of Mexican Food
Of the great variety of foods that are used in traditional Mexican cuisine, two stand out above all the others: corn and chili, their use is basic and indispensable since the time of their native peoples.
The corn
This cereal, also known as cob or corn, has maintained its use since the times of Mesoamerican culture, in fact Mexican food cannot be conceived without its presence, whether it is nixtamalized, cooked, ground or with any other type of cooking.
It is a very versatile food of which all its parts can be used since the ears can be consumed dry or tender, whole, cooked, roasted, as a garnish, as part of a soup, in salad, dessert and even in drinks.
They are also the base for preparing multiple typical Mexican dishes such as tacos, tamales, tortillas and even popcorn. The huitlacoche, a kind of fungus that grows between its grains, is a delicacy that is used to fill delicious quesadillas or to prepare broths and soups.
There are teas that are prepared with the hairs or beards of the corn, they are medicinal since they are used for diseases of the liver and kidneys; Finally, its leaves are wrapped in some meats as well as the delicious and popular tamales.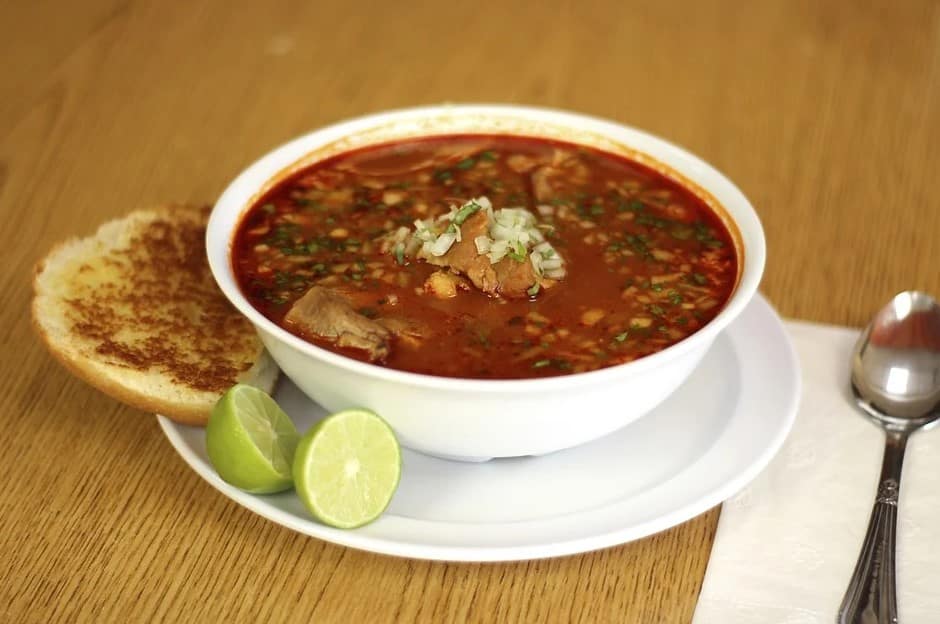 The chiles
This kind of peppers so popular in Mexican food, they also date back to the pre-Columbian era, in fact, recipes from that time are still being prepared and tasted, that's how traditional this cuisine is.
Its origin is also Mexican, as well as from Central and South America, they have the most diverse sizes, colors and their hotness is also very varied; They are an extraordinary source of vitamin C, although they also have vitamin A content, surprisingly higher than that of carrots.
They are usually served fresh or dry, they can be cooked with various techniques and it is also used as a medicinal alternative, to alleviate the pain of some diseases. Among them arthritis and that caused by shingles.
Both ingredients are combined with many others creating fabulous dishes, among its most outstanding companions are cocoa, pumpkin and avocado
Other Ingredients Used in Mexican Cuisine
With the arrival of Europeans, ingredients such as pork began to be used in Mexico, although sheep meat, vaccines and their derivatives are also used. Cereals like rice and wheat, although these seem to never outshine corn on the Mexican table.
Other essential foods in the recipes of this kitchen are beans, avocado, pumpkin, tomato, achiote, epazote and cocoa. Depending on the region of the country, shellfish, fish and even some insects such as grasshoppers.
Main courses
There are many recipes and typical dishes of Mexico, so it is almost impossible to name them all, some of the most popular and known around the world are:
Burritos: Corn or wheat flour tortillas, rolled up, closed at one end. They are filled with grilled and minced meat or vegetables optionally, but always with fried beans.
Mexican Antojitos: known in many parts as empanadas, depending on the region they can be sweet, as in the north; stuffed with shellfish and fish, as in the coasts; with mole as in Oaxaca or with potatoes and meat as in Hidalgo.
Enchiladas: Very spicy corn tortilla for its chili filling, they have cheese but any ingredient can also participate. With the exception of other cereals, some gratin the cheese with which they are filled and with which they are covered. Fillings, sauces, and garnishes vary by region.
Fajitas: Open-ended rolled corn tortilla stuffed with shredded roast beef, vegetables, and sauces; currently they are also stuffed with other types of meats, such as chicken.
Tacos al pastor : Delicious soft corn tortillas made by hand which have pork meat marinated al pastor. The protein is cooked in an Arabic style top. It is usually eaten with a piece of pineapple, coriander, onion, green or red sauce and the squeeze of a rich lemon.
Other typical Mexican dishes that are very popular are huevos rancheros, pozole, and quesadillas. Also, the tortilla chips or nachos as well as the highly appreciated tacos and tamales. Some of its most used sauces to accompany many recipes are guacamole, mole, pico de gallo and red or green sauce.
Desserts and drinks
The most popular Mexican desserts are the kisses or coconut kisses, the capirotada, the ate de mamey, the tacha or canned pumpkin. Likewise, the chongos zamoranos and the dulce de alfeñique. With regard to drinks, it is usual to accompany meals with fresh hibiscus water, tamarind, rice horchata, lemonade or orangeade. Tepache is low in alcohol, somewhat sweeter than beers. But, the alcoholic beverages sought are pulque, mezcal and the inevitable tequila.