Tips
What to cook with chicken breast ?: Easy recipes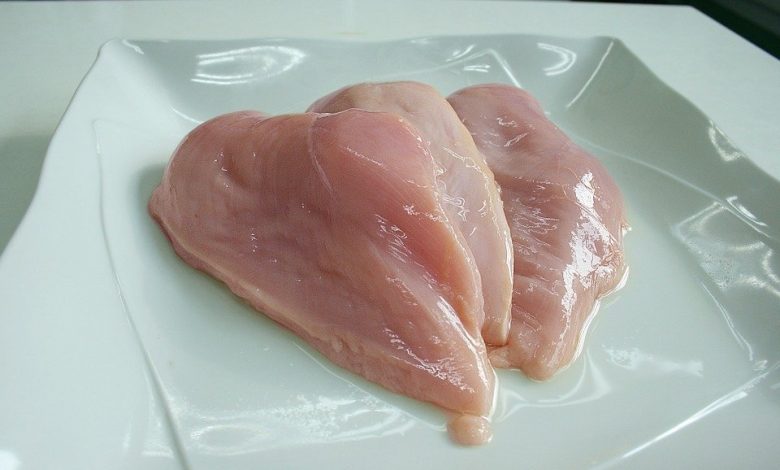 Chicken breasts are an extraordinary option when preparing meals for family and friends, which you can cook in countless ways, many of them simple and practical and others more elaborate.
In addition, it is important to mention the benefits you get from consuming them, thanks to their high protein content. So now I present you some recipes so that you know what to cook with chicken breasts.
Chicken breast recipes in sauce
First, I will show you some recipes for chicken breasts in sauces.
Chicken breast in cherry sauce
If you want to fascinate someone special, without a doubt this is the ideal dish, which has cherries as its star ingredient.
ingredients
4 chicken breasts (boneless and skinless)
½ cup cherry syrup
1 clove garlic, minced
½ onion finely chopped
1 can of black cherries
Olive oil
Garlic powder to taste
½ cup chicken broth
Salt and pepper to taste
Preparation mode
The first thing you should do is season the chicken breasts and coat them with olive oil. Meanwhile, you are putting to heat a griddle over high heat.
Then, you seal the breasts on the grill, until they get a crunchy texture and you see them golden brown.
In a previously heated pan, you will place the breasts adding a little chicken broth (reserve some of this, for later).
Let the breasts cook, until they are cooked for about 15 minutes.
In another pan, you will add olive oil and when it is hot enough, place the onions and then the garlic, until they caramelize.
Next, add the black cherries, ½ cup of the cherry syrup, and the remaining chicken broth.
At this point you should adjust the salt and pepper point to your liking.
Let it cook until it thickens slightly.
Ready, you just have to serve your succulent breasts with the companion you prefer, such as rice, steamed potatoes, mashed potatoes, among others.
Preparation time: approximately 1 hour.
Chicken breasts in pumpkin and walnut sauce
In addition to being exquisite, this is a dish that will provide excellent benefits to your body, so if you want to prepare something different, try this wonderful recipe.
Ingredients
2 boneless skinless breasts
2 cups wild rice, steamed
1 cup of chicken broth
2 cups of Castilla squash, cooked
2 cloves of garlic
1/2 onion
1/2 teaspoon ground nutmeg
1/2 cup walnut, chopped
2 tablespoons oil
Salt and pepper to taste
Preparation mode
Season the chicken breasts by adding the salt, garlic, and onions.
In a deep frying pan, add a little oil and quickly seal the breasts on both sides.
Then you take them out and slice them.
In a blender you are going to mix the pumpkin pulp, with the nutmeg, salt, pepper and the chicken broth.
In the same pan that you sealed them, you are going to place the previous mixture and let it cook for 3 minutes.
The breasts will be ready to serve with the sauce on top, and preferably you accompany it with white rice.
Preparation time: about 45 minutes.
Stuffed chicken breast recipes
Next, I present you super simple recipes for you to prepare stuffed chicken breasts, with exquisite ingredients, and that will leave everyone wanting more.
Chicken breasts stuffed with besamel and pate
It is ideal for you to prepare as a main dish, for lunch or dinner, at any time of the year.
Ingredients
4 chicken breasts in fillets (opened in the shape of a book)
50 g pate
1 egg
30 g butter
Olive oil
1 pinch nutmeg
80 g flour
2 dl milk
100 g breadcrumbs
A pinch of black pepper
Salt
Preparation mode
In a hot pan you will add the butter. When it's melted, add the flour, letting it brown quickly for 1 minute.
Then you pour in the milk while you stir it. To this you add the nutmeg, salt and pepper to your liking.
Let it cook over medium heat, between 10-12 minutes, without stopping stirring, until the texture of the bechamel sauce is obtained.
You remove it from the heat, and add the pate, stirring it until it is uniform in the sauce. Then you put it to cool, while you do the rest.
In a bowl beat the egg.
Then you fill each breast with the mixture, closing them later.
You pass each one through the flour that you have left, then through the egg, and finally, you pass them through the breadcrumbs.
You put them in a bowl and put them in the fridge for a few minutes to compact.
Finally, in a frying pan you add the oil, letting it heat very well, before frying each breast.
When they get a golden hue, you take them out and let them drain on absorbent napkins.
They are ready to serve. You can accompany them with a rich sprout salad, baked potatoes, or mashed potatoes.
Preparation time : 30 – 45 minutes approximately.
Chicken breast with bacon stuffed with ham and cheese
This is a great option that you can prepare to celebrate a special occasion, in which you will enchant all your guests with these breasts stuffed with ham and cheese, covered with layers of bacon.
Ingredients
1 large chicken breast
2 slices of cheese
8 slices of bacon
120 ml tomato sauce
2 slices of cooked ham
2 cloves of garlic
1 onion, minced into small pieces
Ground black pepper
Salt
Olive oil
Preparation mode
Spread the breast on a board, and chop it in half, seasoning it with salt and pepper.
You put a layer of cooked ham on top, and then on top of this, you add a slice of cheese, being covered by layers.
You proceed to roll the breast carefully, so that it is in the shape of a roll, and everything is tight.
Then, you wrap the roll with the bacon slices, overlapping one slice with another. They should be as compact as possible. If you have a special elastic mesh oven, you can put it there.
In a frying pan you add a little olive oil. When it is hot, you will seal the roll, until the bacon is golden brown (be careful not to dismantle).
Then you put it in the oven, at 180 ° for a time of 20-25 minutes, so that it is well cooked inside.
In the same pan you are going to fry the onion and garlic.
When the onion is caramelized, add the tomato sauce, and let it cook for 5 minutes over low heat.
Then you are going to beat all the sauce, until there are no lumps.
Finally, you just have to take the breasts out of the oven and serve them together with this sauce.
NOTE : This recipe is for one person only, so consider the number of ingredients when preparing for more guests.
Preparation time: approximately 50 minutes.
I already showed you some recipes to surprise everyone, and get out of the routine of the same grilled chicken breast; So get to work! You just have to add a little ingenuity and love to your meals!