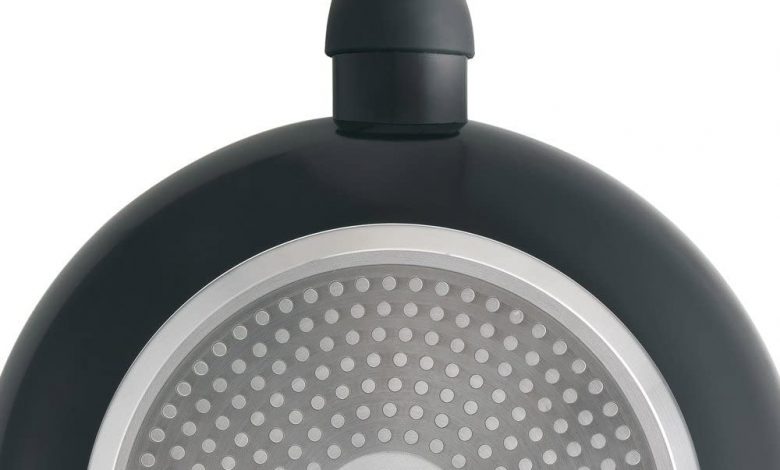 Aluminum pans are in great demand because they are sturdy and durable. These are precisely two characteristics that highlight the Metaltex Easy pans, which we will talk about below.
These pans are manufactured and marketed by the Metaltex brand . This company, founded in Switzerland, has 75 years of experience in the kitchenware and kitchenware industry.
In fact, and due to its success, the company has multiple subsidiaries around the world. There are distributors in countries such as Hong Kong, Spain, China, Mexico and Brazil. Consequently, it is a brand that customers associate with quality products.
Materials of Metaltex Easy pans
Whenever you need to buy pans, it is essential to check the type of materials with which they are made. Although you can find pans at a very low price. That does not guarantee that your materials are of quality.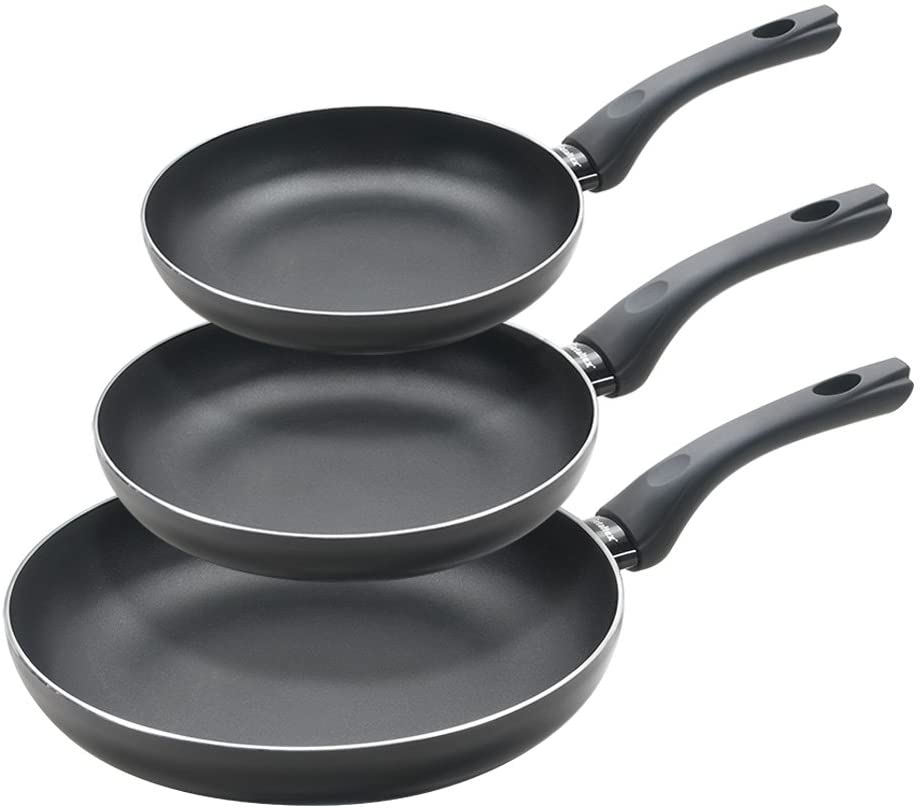 Because the pans are used quite often. You want to make sure that the skillet you choose is made of sturdy, durable, and non-toxic materials. In this sense, the main material in Metaltex Easy pans is aluminum.
Pressed aluminum
There are several reasons why pressed aluminum pans are an excellent choice. On the one hand, aluminum is characterized by being a material that conducts heat much faster. In addition, it does it in a more efficient way.
The above compared to pans made of other materials such as steel or iron. This high conductivity of aluminum makes it a perfect material for pans. Especially since you wo n't need to adjust the heat to heat your food evenly.
But that's not all, the Metaltex Easy aluminum pans. They also cool faster, because the high conductivity works both ways. That is, as soon as the food is cooked, the pans begin to cool down.
Another highlight of these pans made of aluminum. It is a very light material. In other words, being pans that do not weigh, it is easier for the user to handle them safely and firmly.
At first glance they may look like cheap or flimsy pans. However, aluminum is the opposite. Pans made of this material are not only sturdy. They are also durable, and with proper use, you can have them in your kitchen for decades to come.
Additionally, aluminum is non-toxic and can withstand high temperatures when cooking your food.
Metaltex Easy non-stick pans
Non-stick pans are a key element to ensure good performance. In this case, Metaltex Easy pans have a double layer of non-stick PTFE 2 coating.
That is, they are pans without PFOA or BPA, toxic substances that can affect your health. On the contrary, the non-stick coating PTFE 2, popularly known as Teflon. It is completely safe to cook.
This is because this non-stick coating is practically inert. Which means that it does not react with other substances. Therefore, you do not have to worry that the pans may release substances while cooking and change the taste of the food.
Another aspect to highlight about the non-stickness of Metaltex Easy pans. It has to do with its capacity as an electrical insulator. In addition, this coating can withstand a temperature range from -270 ° C to 270 ° C.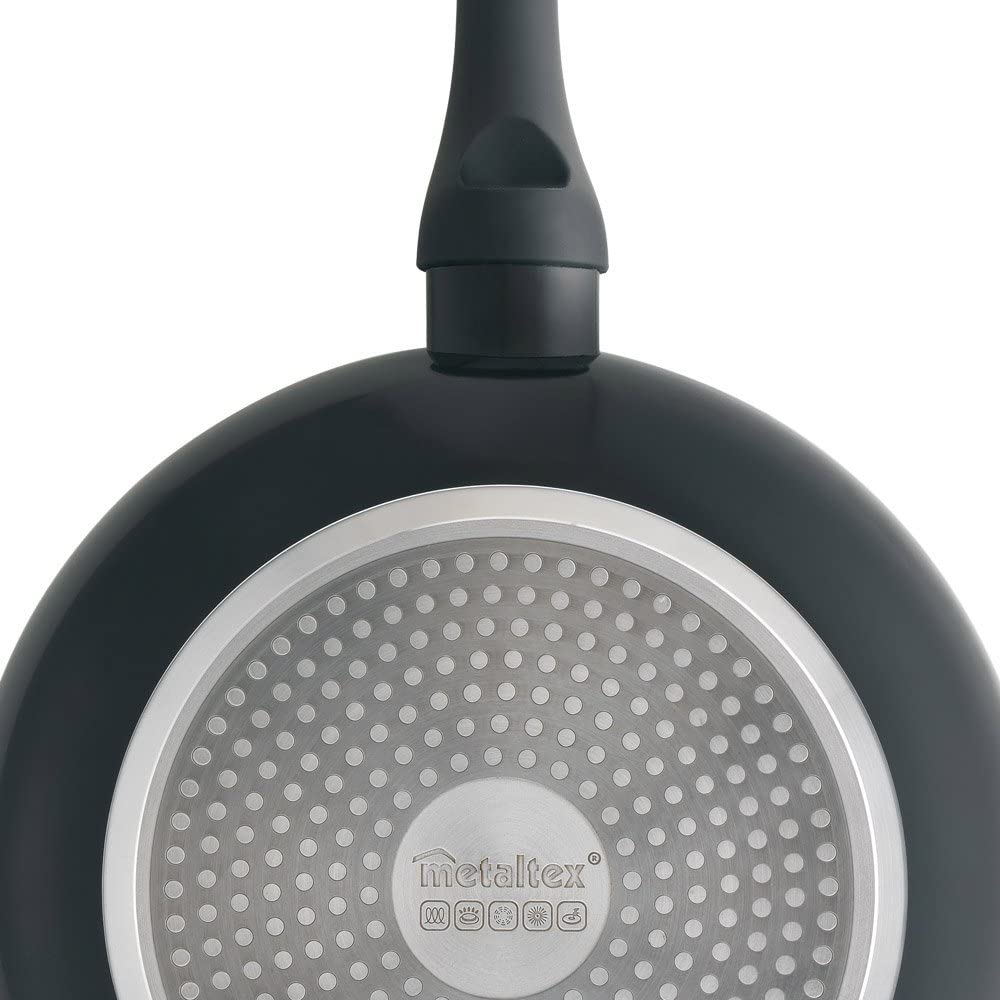 Obviously the most outstanding feature is that the food does not stick when you prepare it. In fact, the heat is distributed over the entire surface of the pan equally. This ensures that the food is all cooked at the same time.
Additional characteristics
Metaltex Easy pans also stand out for other features that are worth mentioning. On the one hand, this is a set of 3 pans made of aluminum and in three different sizes.
The largest pan has a diameter of 28 cm. The medium frying pan measures 24 cm in diameter, while the most compact frying pan has a diameter of 20 cm. Thanks to this, the pans allow you to cook a wide range of recipes, regardless of the ingredients.
They also stand out for the following:
All Metaltex Easy pans have an induction bottom.
This induction bottom is compatible with all types of fires and kitchens.
Therefore, you can use these pans on gas hobs, hob, and even on mixed hobs.
It is also important to highlight the handle of each pan, since it has a soft-touch finish.
This means that the pan handles are soft to the touch and easy to handle.
Additionally, the base of the pans is 2.5 mm thick, ensuring great heat distribution and durability.
Advantages of Metaltex Easy pans
Metaltex Easy pans are made of strong and durable pressed aluminum.
The entire surface of the pans is heated more evenly, thereby contributing to cooking efficiency.
In addition, being made of aluminum, these pans do not weigh. Therefore, they can be worn comfortably, even by elderly people.
They are also pans that have a double layer of non-stick coating.
The non-stick used is PTFE 2, commonly known as Teflon.
Said non-stick is safe to cook your food. Plus, it prevents anything you cook from sticking.
Even your food cooks faster and at the same time.
We should also mention that Metaltex Easy pans can be used on all types of cooktops.
Maybe you are interested
We have told you about the most relevant characteristics of Metaltex Easy pans. However, we like to offer you an additional option, in case these pans are not what you are looking for.
Our recommendation in this case is the Magefesa K2 Crista l pans . In this case they are pans made of vitrified steel. They also have a double layer of non-stick coating.
In addition, the handles of the pans can be removed. Not only that, they can be used in all types of cookers, including gas, induction, hob, and electric. They are even dishwasher safe.
As for the price, they are slightly more expensive than the Metaltex Easy pans. However, due to the quality of the materials and their characteristics, it is certainly a good investment.