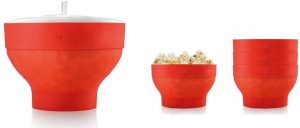 LEKUE Popcorn: The healthy way to eat popcorn!
If you are passionate about popcorn to accompany a good movie, Lekue is the best option for the " popcorn makers " in the house. The Lekue Popcorn Bowl is practical, comfortable and the popcorn comes out perfect, like a professional popcorn maker!
In addition, the result is much healthier because you only need corn, and maybe a drop of oil and a pinch of salt. No saturated fat. Go ahead and stay to see our article on the Lekue popcorn box. It will like you!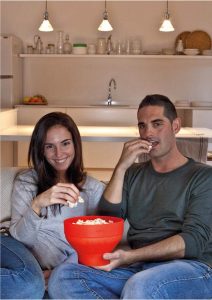 The Spanish company Lekue, founded in 1980, has been innovating in the kitchen for many years, with practical, healthy accessories and products with avant-garde design, which have been gaining ground in the kitchens of many users thanks to the recommendations on networks. Their kitchen tools are inexpensive and made from high-quality , BPA-free materials . That is why Lekue always surprises with its new items, because they are at the forefront.
See in this video how to easily make salty or sweet popcorn. It can not be easier!