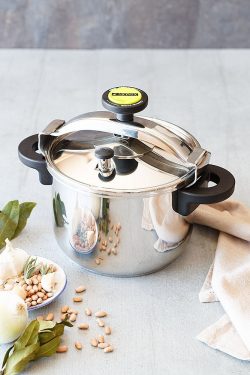 One of the main and most important rooms in our home is the kitchen. Here we will spend time enjoying preparing a delicious dinner for our guests or preparing our meals daily. For that reason, this is a place that should have the best of the best in our cooking tools. And the Monix Classica is one of them.
This is one of the best. Monix is ​​a brand that has excellent quality and a long history in the market. In addition, it complies with all the regulations that will prevent an accident or your food from having a different taste.
To assess whether it is worth it, we will talk to you in more detail about the Monix Classica pots .
MATERIALS
The Monix Classica pot is an excellent piece that meets all safety standards. It assures us that our food will not change flavor in its preparation. It is made of stainless steel which its resistance is excellent if we compare it with other similar models or brands. Together, the Monix Classica has the handles and the knob that were made with thermo-resistant Bakelite that will allow its use and wear not to force you to spend more money and will protect your hands.
COMPATIBILITY
Monix Classica pots give you comfort and peace of mind when cooking your meals. But, in addition, this pot allows you to use it in any type of kitchen, including induction. This will give you many more options for use regardless of the method you use to cook.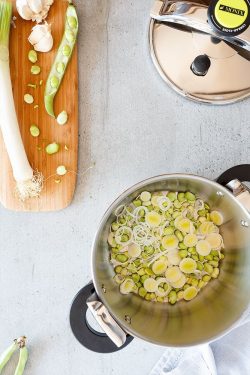 On the other hand, its cleaning is very simple. You can clean it in the dishwasher without any problems or wash them by hand. Although, it is not recommended to use metal or abrasive sponges that can scratch the surface.
MAIN FEATURES
Another of the great characteristics of this Monix Classica pot is its safety. Not only does it offer you a lot of simplicity in its manufacture, but it also has a CE certificate that is endorsed by the European Community and that certifies the materials and the safety of the use of this product.
In addition, it is tailored to the needs and capabilities of expert chefs. You can choose between the different models of the Monix Classica pots of 4, 6, 8, 10 and 12 liters, giving you the possibility of being the one to choose the one that suits you best.
The Monix Classica pot has excellent technologies so that you have the best of the latest. It is very important that you know that these pots were made in order to provide you with a product that is good and durable, in addition to fulfilling its main and most important function.
On the other hand, it has a security foil on the lid. This allows this Monix Classica pot to be a completely reliable system at the time of blocking so that it does not uncover. It also supports high temperatures, which is ideal for all kinds of foods that may require greater temperature support.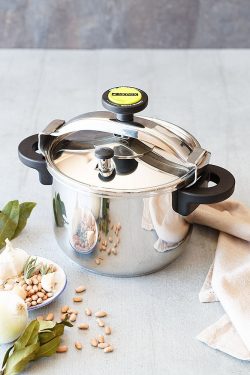 BETWEEN YOU AND ME
This is an excellent product for all those users who want to have a good kitchen tool. Also, you will not spend an exorbitant amount of money. This model offers a brand guarantee that will allow you to be sure that you are buying something of very good quality.
On the other hand, it has an instruction manual. This is elaborated with detail and care to know all the characteristics of the Monix Classica pot and how you should use it or at what temperature level you should expose it.
ADVANTAGES OF THE MONIX CLASSICA
1-. One of the main advantages is that it has a security certificate. This means that you can be completely sure that you are purchasing a quality product.
two-. It has different sizes that will adapt to each of the users. As well as these they will be able to decide which is the type of Monix Classica pot that best suits them according to the size of their family and their kitchen.
3-. You can use it in almost any type of kitchen and you can wash it with peace of mind in any dishwasher. You should only avoid putting the part that includes the lid mechanisms in the dishwasher. The rest is almost indestructible.
DISADVANTAGES OF THE MONIX CLASSICA
Like all stainless steel pots, weight is its main drawback. An older or weak person may have trouble moving it when it is completely full.
YOU MAY BE INTERESTED
If for any reason you have not been convinced by this express cooker, you may be interested in the BRA Vitesse cooker. It is very similar, changing the design. Its price is almost identical (a few euros higher, perhaps). And it continues to be another one of those lifelong Spanish brands that have shown plenty of quality.