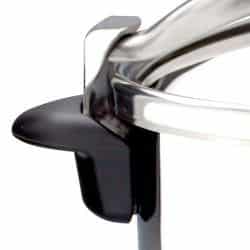 When we go to buy an express cooker we look at the capacity, the functions, the safety and… why not, the design. This Magefesa Star pot combines all these qualities in one pot .
The Spanish brand has chosen the best material for the manufacture of this pressure cooker: 18/10 stainless steel. This material gives it resistance and durability at the highest level. The Magefesa Star is practically impossible to grate , it does not rust, it can be washed in the dishwasher … And the best thing is, it is compatible with all types of cookers, whether they are gas, electric, glass-ceramic or induction.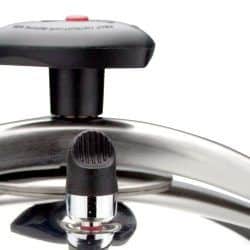 Let's talk about design … Doesn't it remind you of the traditional express pots of our mothers or grandmothers? Lately the standards manufacture express cookers with a handle that contains the knob that controls their functions. In addition, they are usually straight in profile.
For their part, these Magefesa Star retain the traditional design in terms of their closure system; The lid is on top and closes with a large thread. This does not in any way mean that the security systems are different. The European Union is very strict in this regard. For this reason, this Magefesa Star has the European progressive closure model .
In addition, its THREE safety systems and its internal pressure regulation system make any scare with this Star express cooker practically impossible.
[content-egg module = Amazon template = list]
CAPACITY OF THE MAGEFESA STAR EXPRESS POT
Regarding their capacity, these Magefesa Star are presented in three different capacities, 6, 8 and 10 liters. From our point of view, the most suitable is the 8-liter one because if we cook for more than 3 people, the maximum capacity will soon be reached.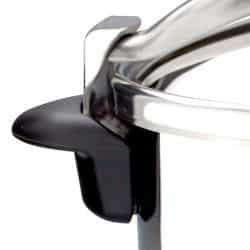 There is no doubt that cooking in an express pot are all advantages: you save a lot, a lot of electricity and you save a lot of time. In addition, you preserve the vitamins and properties of the food almost intact. In our blog we analyze why cooking with an Express Pot saves time, money and desire in health
It is really difficult to find all the qualities of technology, safety and design in the same express cooker, but these Magefesa Stars can say that they have achieved it. Isn't it beautiful? Well, the best thing is its price!