Tips
Typical dishes of Jaén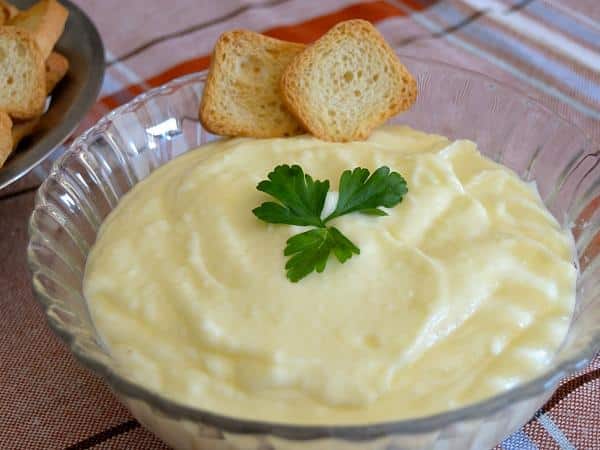 The typical dishes of Jaén have influences from La Mancha and Granada cuisine. In addition, due to its olive production, the gastronomy of Jaén has olive oil as its primary ingredient.
Traditional food of Jaén: Its most typical dishes
Within the gastronomy of Jaén, bread and flour crumbs are very popular. An example of this are the migas serranas, which are usually accompanied with chocolate, melon or even radishes.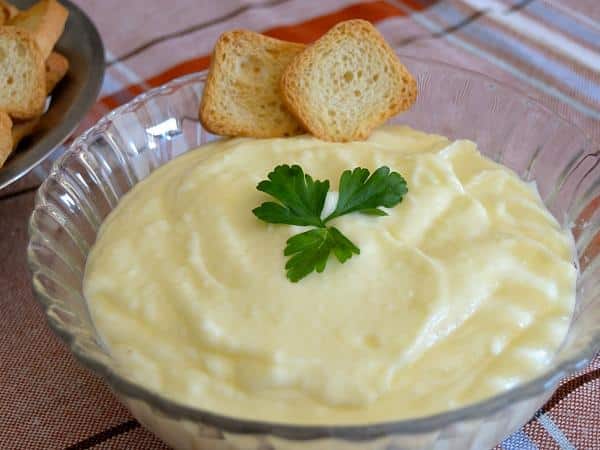 Vegetables and legumes are also common ingredients in the typical food of Jaén. Many of them, like aubergines, are used for stews and gazpachos. The use of sausages such as picadillo, white blood sausage and ham is also common.
Additionally there are multiple traditional dishes from Jaén that are prepared with fish. For example, salted cod and roasted sardines stand out. As for desserts, the gastronomy of Jaén has similarities with the typical dishes of Andalusia.
What are the most popular dishes in Jaén?
Below you can find some of the most typical dishes of Jaén. As we have said, most are prepared with olive oil. In addition, many of these meals can even be considered as typical dishes of Spain.
Pipirrana
The Pipirrana de Jaén is one of the most traditional foods. It is considered a summer dish, in the preparation of which tomatoes, eggs, peppers and tuna are used. Its most prominent aspect is the mash made from garlic, egg yolk, salt and olive oil.
Once it is prepared, you have to let it rest for a couple of hours. In this way all the ingredients are mixed and the flavors are more intense.
Tatters
It is another of the most traditional dishes of Jaén and Andalusian cuisine. It is prepared with rabbit meat, olive oil, onion, garlic, as well as chorizo ​​paprika and cumin.
The rabbit meat is chopped and sautéed in a pan with olive oil. Then the onion is minced with the garlic and incorporated into the pan when the meat is golden brown. It is seasoned with cumin and paprika.
Galianos
Los Galianos is one of the most popular foods in Jaén. It is often made with rabbit, chicken, or hare, and more flavor is added with local chanterelles. Other ingredients include garlic, tomatoes, bay leaf, Manchego gazpacho, pepper, sugar, salt, and olive oil.
The meat must be sewn by adding a little olive oil along with the bay leaf and garlic. Once the meat is tender, it is set aside and reserved. Then, in a frying pan, you should fry the minced garlic and then add crushed tomatoes.
You should also add the manchego gazpacho bread and minced meat. In addition, a glass of meat broth must be incorporated and cooked over low heat. When the broth is consumed and the bread is very soft, the dish is ready.
Garlic flour
Garlic flour is basically a potato stew that is made with paprika sauce. Tomatoes and chanterelles are also used, as well as garlic, flour to thicken it, olive oil and a little salt.
Its preparation is very simple as it consists of frying the peppers and chanterelles with olive oil. At the same time the potatoes are chopped and then the chanterelles and peppers are reserved.
Then a mash with onion, garlic and tomato is prepared. It is then incorporated into the potatoes. Sweet paprika should also be added, in addition to water. When everything is cooked, add the flour to thicken it and stir for a short time.
Serrano crumbs
The migas serranas de Jaén is one of the most popular typical dishes. It is one of the most popular meals in the Cazorla, Las Villas and Sierra de Segura area. Due to its popularity, it is currently served as a tapa in restaurants and bars in Jaén.
The dish is made with breadcrumbs, which must be settled and sprinkled with brine. Olive oil, chorizo, garlic are also used, as well as chives, radishes, olives, sardines and fried peppers.
Ajoatao, one of the most typical dishes of Jaén
Ajoatao is a traditional food from Jaén that is served as a sauce. It usually accompanies fish, meat and sausages, and it can also be spread with toasted bread. Olive oil, potatoes, as well as garlic, salt, lemon and egg yolk are used in its preparation.
A puree is made from the potatoes, which is then mixed with the garlic mass. This garlic mass must first be ground in a mortar with salt. Then the egg yolk is added to the ajoatao, but only when the pasta is cold.
A little lemon juice is added to this mixture to give it a touch of acidity. Once ready, the ajoatao is served in an earthenware or ceramic bowl. It is also common to add parsley leaves, pine nuts and chili flakes to decorate.