Tips
How to cook eggplants?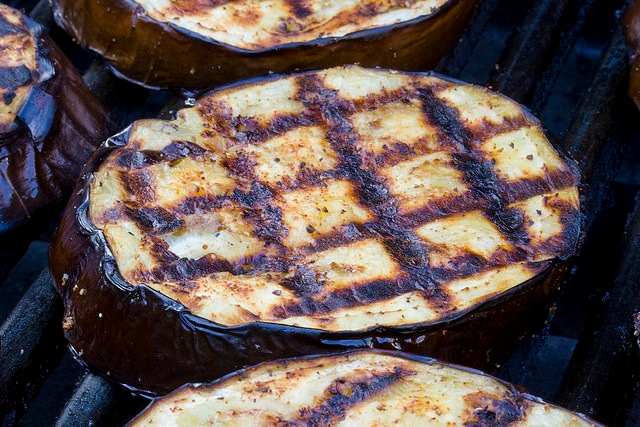 If you want to know how to cook aubergines, here we will tell you the different ways to prepare them. In addition, we will also tell you about some of the health benefits of eggplants.
Why cook eggplants? What are its benefits?
There are many reasons why eating eggplants is good for your health. The main one is that eggplant is a fruit with detoxifying properties. It means that it helps your body get rid of harmful substances.
At the same time, the eggplants help you keep your blood pressure under control. They even favor the digestive process of food. Other benefits of eggplants include:
It helps you to strengthen the immune system thanks to the fact that it contains vitamins A, B1, B2, C, as well as folic acid.
It also helps you prevent osteoporosis, arthritis, and heart disease.
You can even incorporate eggplants into your diet to lose weight due to its low calorie content.
In addition, eggplants are good for your health because they contain chlorogenic acid, which reduces bad cholesterol.
How to choose the best aubergines to cook?
When cooking aubergines it is important to choose the most suitable ones. These fruits tend to be very light in relation to their size. This is because its interior is full of air and is spongy.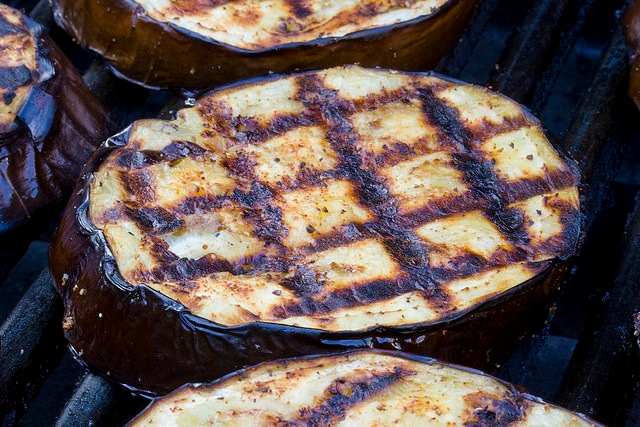 Therefore, if you want to cook aubergines and prepare delicious dishes, be sure to follow these recommendations:
Always choose the heaviest eggplants.
Also go for eggplants with shiny skin without wrinkles.
Do not choose aubergines that are too hard as they will give you a very acidic flavor.
If the aubergines are very soft, it means that they will have very large seeds inside.
As a result, its taste will be much more bitter.
Once you buy them, it is important to store them in the fridge. Preferably in the vegetable drawer.
You should also cook them when before since they can become soft and brown.
Different ways of cooking eggplants
Many of the typical dishes of Spain incorporate fruits and vegetables. For this reason, people often look for tips on how to cook chard or how to cook cauliflower, foods widely used in Spanish gastronomy.
But also eggplant is a very popular food. For this reason, here at Sartenes y Cazuelas we share the best ways to cook aubergines.
Stuffed
You can cook the aubergines with stuffing. For this, it is best to use large eggplants with an oval shape. Then you just have to cut them in half lengthwise and then add the filling.
As for the type of filling, the options are varied. For example, you can use stir-fries and sautéed vegetables and greens. You can also fill the aubergines with serracene wheat, millet, or brown rice.
You can even use leftover soy stew or lentil curry. The advantage is that the filling is already prepared, so you have to worry about cutting the aubergines. You prick them with a fork and add a little salt.
Grilled
You can also cook roasted eggplants. In this case what you can do is prick the aubergines a little and then put them in the oven. The great thing is that you can use the aubergines to make pasta sauces or even a vegetable pate.
Not only that, the meat of the aubergines already roasted, can be used to make vegetable burgers. To do this, you will simply have to mix the meat of the aubergines with the other ingredients.
Sauteed
In the case of sautéed aubergines, ideally you should first steam them. Just be sure to dice the eggplants and then place them in a bowl of water. Then add a little salt and let it rest for 30 minutes.
After this time drain the aubergines and steam for a maximum of 7 minutes. Once they are very tender, you just have to sauté them in a pan until they are golden and juicy.
Fried
The fried eggplant is another way to prepare this fruit. However, it is important to know how to cook them correctly so that they do not absorb too much oil. To do this, it is best to soak the aubergines with a little salt.
After half an hour you drain and wash them. You can then bread or batter them. This way you avoid absorbing too much oil, and even if you prepare a vegetable tempura, you can add the aubergines in strips.
Grilled
You can also cook grilled aubergines, for which you should not cut them finely. This is because at the time of cooking they can be undone. In addition, it is better than sliced ​​cuts since they remain more stable that way.
And when you go to put them on the iron, you must make sure that it is very hot. That way you will give them heat stroke quickly. As for the time, everything will depend on the thickness of the slice, as well as the heat of the iron.
In most cases, two minutes on each side is sufficient. You can then add seasonings like paprika, garlic, and olive oil to give them a more intense flavor.