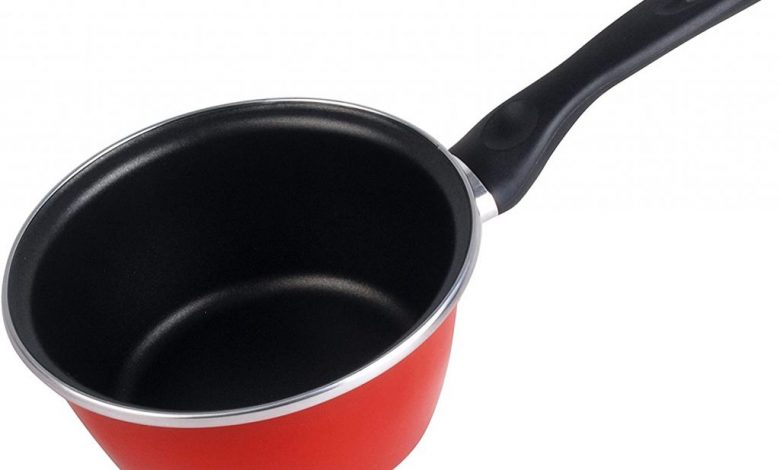 The cookware allow us to prepare many dishes. However, there are a large number of brands available in the market. Therefore, it is important to know how to choose the most appropriate one. A recommended option is the Magefesa Grana battery .
It is worth mentioning that Magefesa is a Spanish brand that produces and markets the highest quality household items. While it is true that the brand is distinguished mainly by its pressure cookers.
It is also a recognized manufacturer of coffee makers, mixers, griddles and the aforementioned cookware. In addition, the company has 72 years of experience in the market, and is currently a leading brand in the household and household appliances segment.
Magefesa Grana battery materials
As with the pans. Materials are a key piece in any kitchenware. Basically it is the element that determines whether or not to buy the product. Therefore, it is essential to take it into account.
In fact, most people are always looking for cookware that is durable and resistant to high temperatures. Not only that, knowing the materials is also important because we can identify batteries that do not contain substances harmful to health.
In this sense, the materials of the Magefesa Grana battery not only provide resistance and durability. They are also safe for your health and that of your loved ones, as they do not contain toxic substances.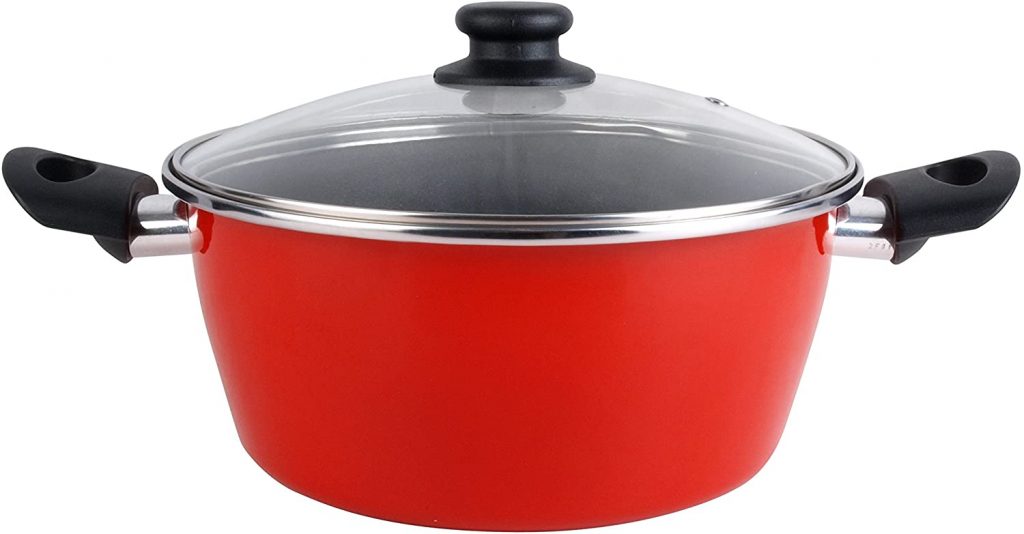 Vitrified enameled steel
The main material of the Magefesa Grana battery is vitrified enamelled steel. This type of steel is characterized by its composition in the form of steel sheets. Said sheets are coated with silicates, boron, or even aluminum.
The manufacturer has chosen this material because it offers many advantages. For example, enameled steel batteries tend to last much longer. In addition, its durability not only has to do with its use, but also with its finish.
That is, thanks to the material that covers the steel. The exterior gloss remains intact, even with the passage of time. But that's not all, enameled steel is an excellent conductor of heat.
It means that you do not need to increase the temperature to make the food cook faster. In addition, the Magefesa Grana cookware is suitable for all types of kitchens.
In fact, this battery has a 100% induction bottom. Therefore, it can be used without problem in gas, electric, glass-ceramic, and induction cookers.
Bakelite
Another material in the Magefesa Grana battery is Bakelite. In this case, it is a material that has been used in the hardware, which is ergonomically designed to provide a more secure hold.
Bakelite has its own benefits that are worth mentioning. For one thing, it is a widely used material in the handles of virtually all pans. This is because Bakelite is a thermoset material.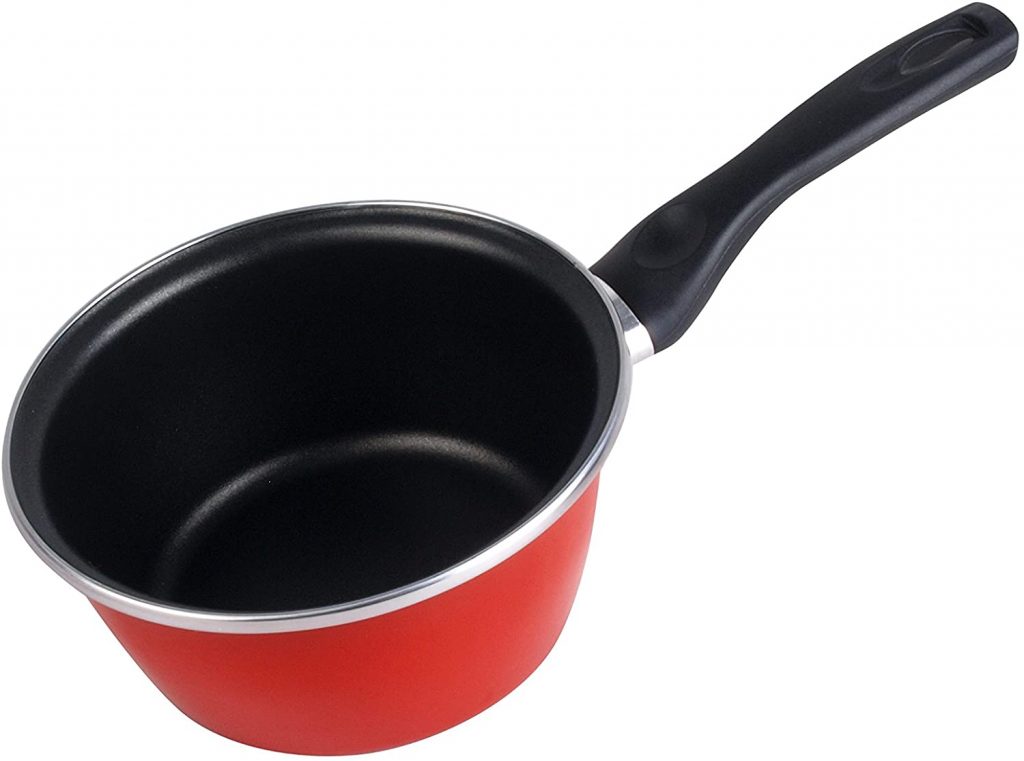 This means that once it solidifies, the heat cannot deform it. Even the material becomes stiffer and maintains its shape over time. In addition, it is a material that can withstand the corrosive action of certain solvents without problems.
The most important aspect is that Bakelite supports very high temperatures. All this without that intensity of heat being transferred to the user when holding the battery.
Therefore, you can handle this cookware without worrying about getting burned.
Non-stick battery Magefesa Grana
The non-stick coating of the Magefesa Grana battery is another point in its favor. The manufacturer has chosen to incorporate the internal Quantanium non-stick coating. As a result, this battery provides excellent anti-stickiness.
Not only that, the food contact surface resists scratches and abrasion. It should be mentioned that this is a reinforced two-layer non-stick coating. This coating is also free of PFOA, so it is safe for your health.
In short, the non-stick of the Magefesa Grana cookware prevents your food from sticking. In addition to this, the coating contributes to a healthier diet, since less fat is required for cooking.
Additional characteristics
This cookware is composed of 3 pieces: 1 saucepan of 24 cm in diameter with lid, 1 pot of 20 cm in diameter, and 1 saucepan of 16 cm in diameter.
Both the pot and the saucepan have tempered glass lids and stainless steel rim.
The lids also have steam vents to control cooking more safely.
All have a double layer of exterior enamel in red.
Advantages of the Magefesa Grana battery
It is a cookware made of vitrified enameled steel.
Therefore, it provides great durability and resistance regardless of its use.
All pieces have a double layer of Quantanium non-stick coating.
Food does not stick and the pieces resist any type of scratches and abrasive objects.
Because enameled steel is an excellent conductor of heat. It is not necessary to increase the temperature when cooking.
Nor is much oil required for food preparation.
Maybe you are interested
We have detailed the most important characteristics of the Magefesa Grana cookware. We consider it a great option for those looking for a battery with good capacity, and with a good non-stick at a reduced price.
However , you may be interested in another type of higher quality cookware . If so, let us recommend the WWF Premium One cookware . In this case it is a battery made up of 4 stainless steel parts from a German firm with centuries of experience.
Plus, all pieces feature Cool + handles, allowing you to hold the saucepan without burning yourself while cooking. In addition, all of them have a stainless steel lid with silicone, which is resistant to oven temperatures of 180 ° C.
As if this were not enough, the battery also stands out for its patented Transtherm base. It means that you can use it in all types of kitchen, including induction hobs. Even all the pieces have filling markings on the inside.