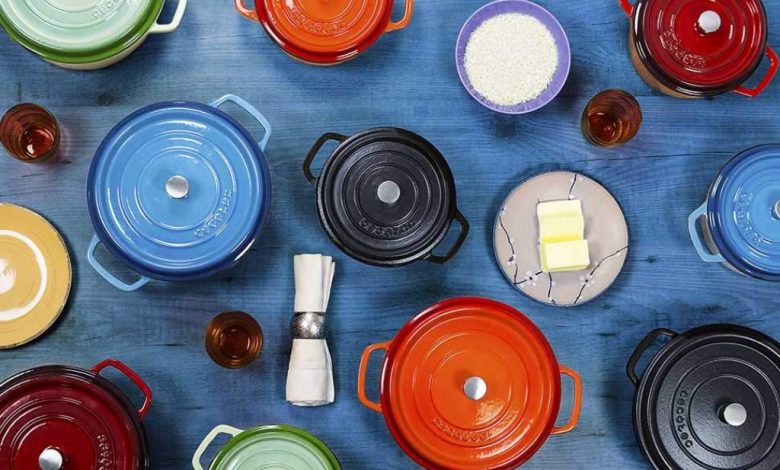 This time I'm not going to talk to you about cookware, but about casseroles, more specifically about the Cocotte Cecotec casserole. The Cecotec brand manufactures and markets a wide range of kitchen utensils since 1995, which are recognized for their quality and durability.
I invite you to join me in discovering the main characteristics, materials and other important aspects of this Cocotte Cecotec casserole .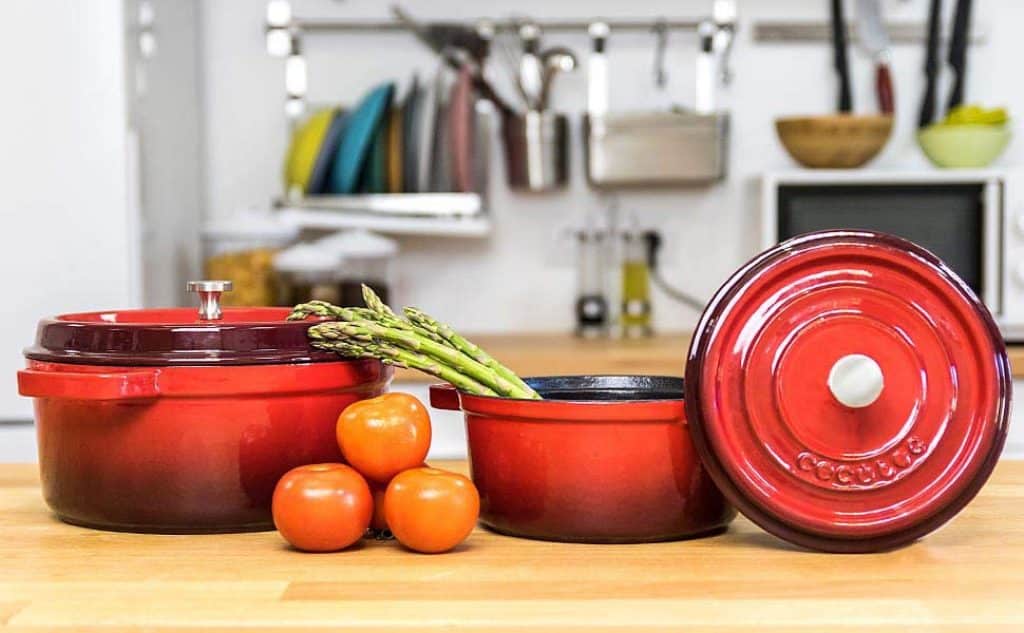 Materials of the Cocotte Cecotec casserole

To start you should know that this is a casserole made of enameled cast iron. It is a material that has always been used in kitchen utensils for its versatility, appearance and its ability to retain and distribute heat evenly.
The casserole also has a vitrified exterior and is available in five different colors :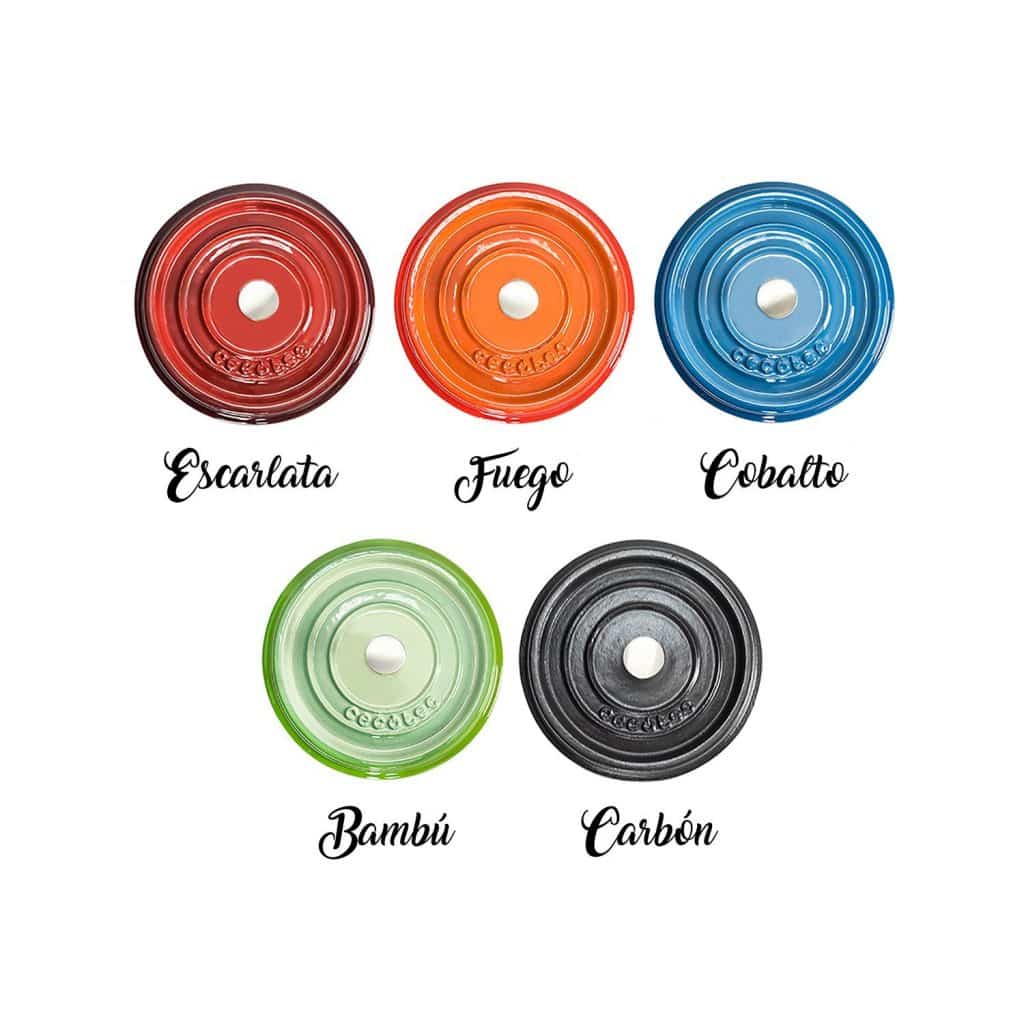 Fire
Scarlet
Cobalt
Bamboo
Coal
In this particular case we analyze the scarlet casserole, which by the way stands out for its elegant and timeless design.
It is also important to mention that the casserole has a stainless steel knob. This means that you can safely handle the cap without worrying that it will break.
Cocotte Cecotec Casserole Compatibility

Being made of cast iron, the Cecotec Cocotte casserole is suitable for any type of heat source, including induction cookers and glass ceramic hobs.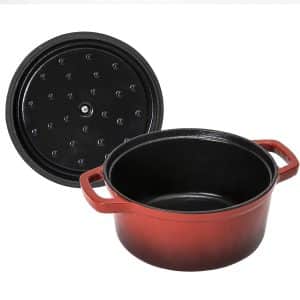 Unlike other similar kitchen utensils, this Cocotte can be put in the dishwasher. In fact, it also withstands its use in the oven without problems and you can place it in the refrigerator.
The measurements of this cast iron casserole are 24 cm in diameter and a weight of 4.8 kg. With it you can prepare delicious dishes for 5 to 6 people.
Advantages of the Cocotte Cecotec casserole
One of the advantages that I always like to highlight in any kitchen utensil is the quality of the materials. In this sense, the Cocotte Cecotec casserole does not disappoint, as it is made of cast iron of great thickness and resistance.
As we already indicated, cast iron has the ability to distribute heat evenly, thus allowing it to be preserved for a longer time. Therefore, it is a perfect casserole for cooking in the oven, preparing stews or slow cooker foods.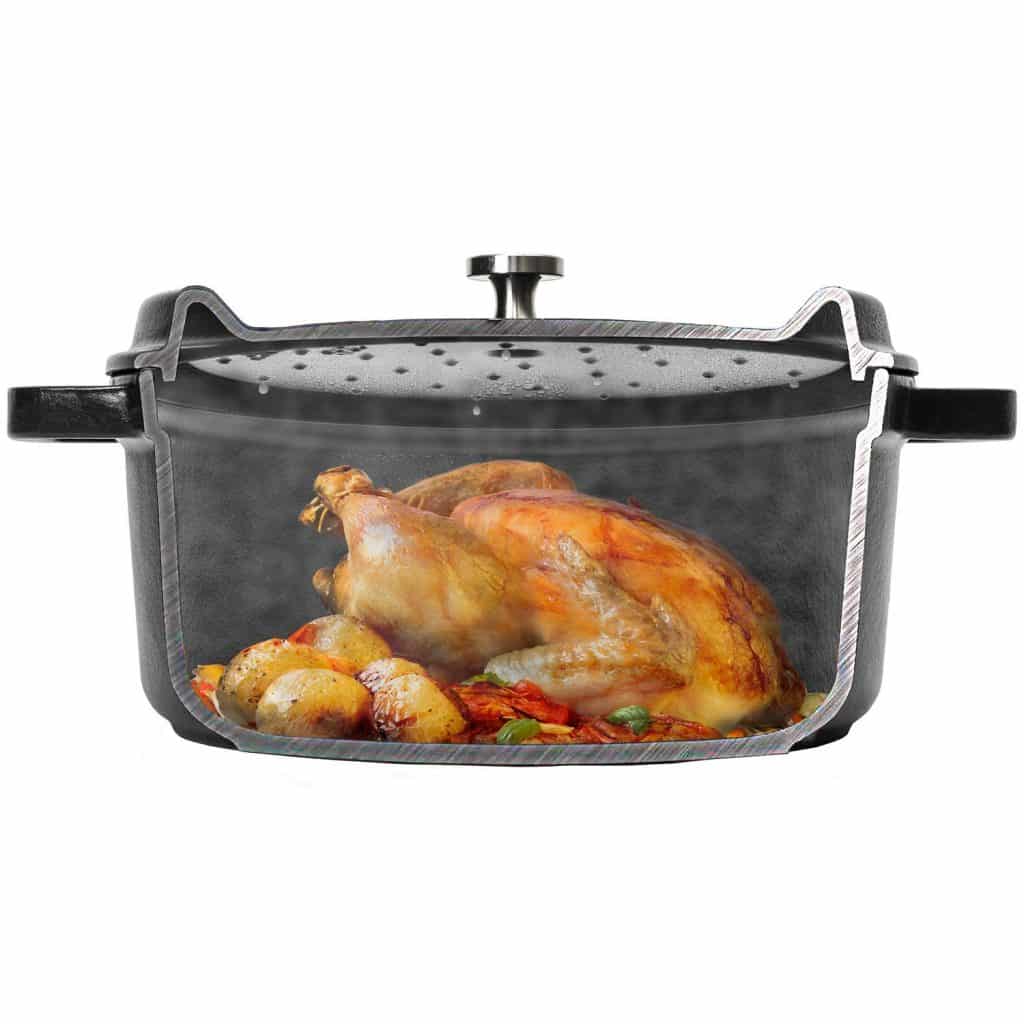 Another aspect that I want to highlight is related to the great thickness of the body that the casserole has. This not only gives it maximum resistance, but also makes it a totally non-deformable kitchen utensil.
What do I want to tell you with this, since basically the Cocotte Cecotec casserole can withstand any accidental blow, including falls. This is one of the reasons that iron is used as a manufacturing material.
Cecotec is a manufacturer that specializes in the manufacture and marketing of casseroles with the highest quality. Therefore, they are market leaders and make sure that their casseroles can be used in any type of kitchen and to prepare any type of dish.
That's not all, the Cecotec Cocotte casserole has an inner lining that prevents moisture, odor or taste of food from being absorbed. It is a high-quality non-stick that makes it possible to prepare meals after each use.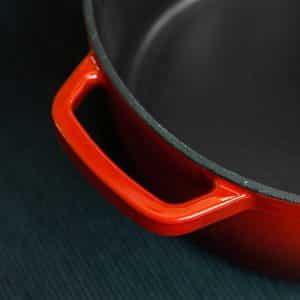 What happens is that natural fats and vegetable oils are responsible for creating a non-stick layer on the bottom surface of the casserole. This surface is enameled, therefore it is impossible for it to absorb moisture, odors or flavors.
Other advantages of the Cocotte Cecotec casserole
In addition, this same interior enamel on the pan is highly resistant to high temperatures. Not only that, it doesn't matter that the temperature is too high or the type of food you cook, this glaze just won't fade.
Consequently, you can cook safely with this casserole as your food is kept protected to the maximum. You don't have to worry about the material coming off while you cook, as nothing like this will happen.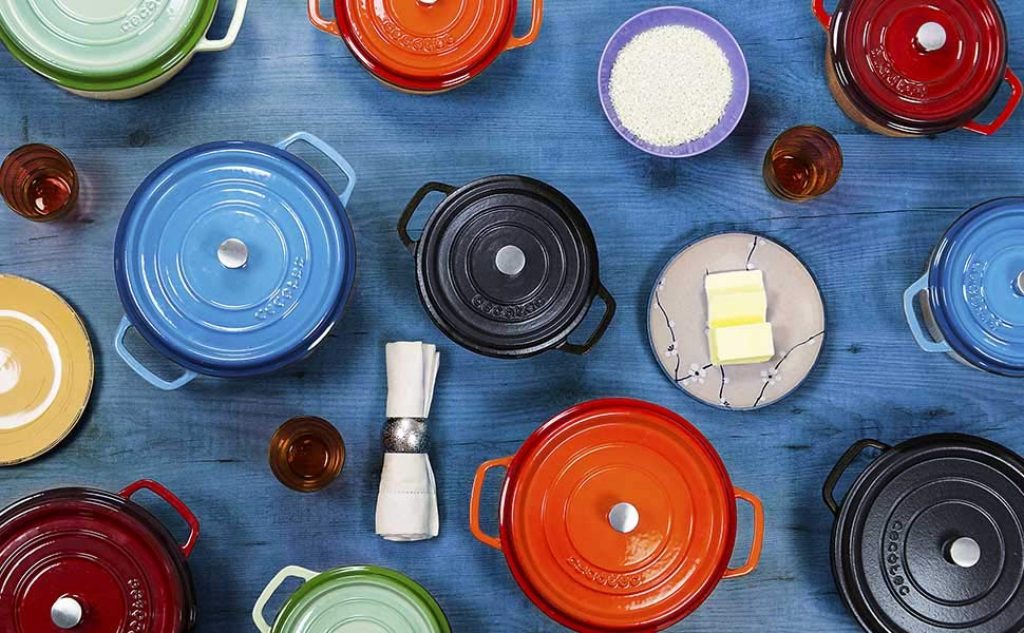 And while they are suitable for the dishwasher, the manufacturer recommends that you wash the casserole by hand, since that way you can improve the non-stick surface.
I cannot fail to mention the self -humidification system in the casserole, which is of great importance when cooking. Cecotec has manufactured a lid with a design that makes it possible to take advantage of the condensation that is generated during food cooking.
This system also contributes with a drip that continuously humidifies the food. As a result, all the dishes you cook will have a unique and exquisite taste.
Well, for many housewives the presentation is very important. In this sense, the Cocotte Cecotec casserole stands out for having an elegant and timeless design. For those who always want to surprise their guests, this is a must.
Thanks to its classic design, you can present any dish you prepare directly on the table and get the best impression of your guests. This casserole is available in several colors, so you can choose the one that combines with the utensils you already have.
Disadvantages of the Cocotte Cecotec casserole
As you may have already imagined, the main drawback or disadvantage of the Cocotte Cecotec casserole is its weight. In fact, some buyers have indicated that they cannot cook well with it, which of course is a big problem.
However, it must be taken into account that cast iron is a heavy material and in this case, we must not forget that the body of the casserole is very thick. Without these features it would be impossible to offer all the advantages mentioned previously.
Available colours
Cecotec has done an impressive job launching this cocotte in a lot of different colors. And the truth is that we all love them. The color does not affect the qualities of the iron pot at all, but for many it is a very important factor. It is impossible that you do not find a color that you fall in love with, look!
Maybe you are interested
And if this casserole is not what you are looking for or what you need is a set with several utensils, then the most advisable thing is to opt for a kitchenware.
You can take a look at the saucepans Karcher MIA, four – piece and made of stainless steel.
Includes a set of 3 stainless steel pots and plastic handles, plus a 16 cm saucepan. You can use it in all types of kitchen and it also supports high temperatures.