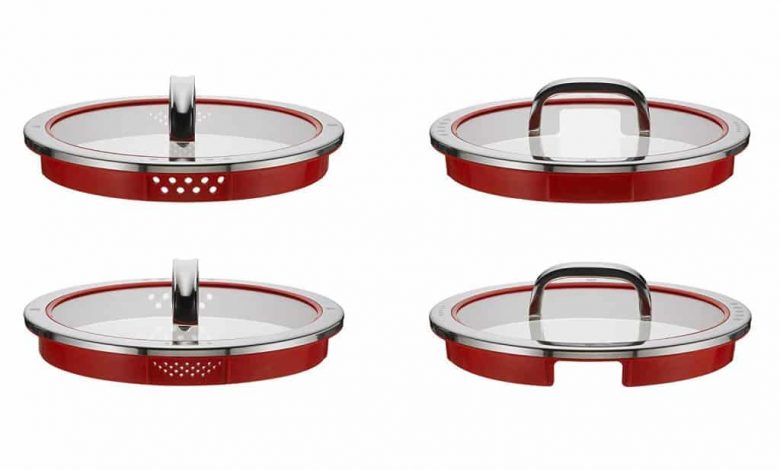 The WMF Function 4 stainless steel cookware is one of the 3 best cookware that you can currently find on the market, along with its eternal rival from the also German brand Zwilling.
It is a cookware that not only stands out for its functionality and the large capacity of its pans and pots, but also because it has a modern and elegant design, which also makes it easy to use. It can be used to cook any type of food, because as you know, stainless steel can do everything. You should not fear neither with acids nor with any type of food.
The quality of WMF steel is beyond doubt, because as we have already reviewed on several occasions, WMF is one of the oldest brands with the longest history. It is a German firm that has been manufacturing what is probably the best kitchen steel in the world since 1853. And that, those two centuries of history, are the best guarantee.
This cookware, of course, is suitable for use on any kitchen surface. It will work perfectly in vitroceramic, gas, electric or induction cookers. Therefore you do not have to worry about anything, since without a doubt this Function 4 battery from WMF will allow you to focus on the only thing that really matters: your recipe.
We leave you with a short video. It's in English, but even if you don't understand the language, you can see the main features of this cookware perfectly. Inside video!