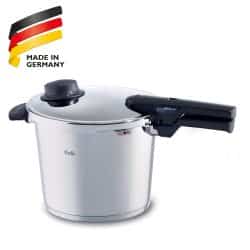 The kitchen plays an essential role in our day to day. This is one of those spaces in our home that is necessary to have the best accessories, products and materials so that we can prepare our meals and that of our family. Fissler is aware of this importance and that is why it is a world-renowned company with more than 160 years in the market. This time, we want to tell you about the Fissler Vitavit express cookware line.
This is a line of German pressure cookers considered one of the best brands on the market; they are also built with outstanding materials. We will focus on different models, the Fissler Vitavit Comfort and the Fissler Vitavit Premium.
The Fissler Vitavit Comfort has a wide variety of equipment that makes the models in this line very good kitchen helpers. This the Vitavit Comfort from Fissler has a modern design and is very beautiful to the eye of anyone. The Fissler Vitavit Premium is a very practical express cooker. This new model offers us excellent solutions for the home, such as the loop-type safety handle. In addition, it has an adjustable steam discharge and a measuring scale.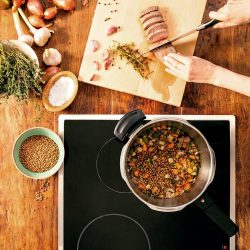 Materials
As we mentioned, Fissler Vitavit pressure cookers are made so that your food cooks quickly. Both are made of stainless steel. This being one of the greatest advantages. Since, having stainless steel equipment is the same as having a resistant product that will not be damaged very easily. Likewise, it is one of the most hygienic metals that we can use in our kitchen ; they do not absorb particles, retain odor or taste of food. And finally, it is resistant to corrosion.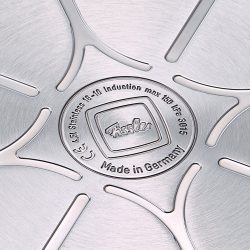 Compatibility
One of the most important aspects when buying products for our kitchen is compatibility. Nowadays, we need products that work in any occasion and place; That is why the Fissler Vitavit pots, both the Comfort and the Premium, are compatible with all types of fires. This will guarantee that we will have a product that will last a long time and that we can also use it at any time and place. As for the dishwasher, both are safe and compatible to wash there.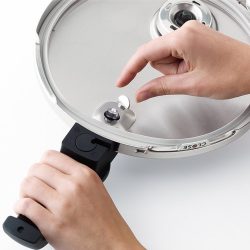 Main features
Although the Fissler Vitavit line of pots have very similar qualities, we will show you the characteristics of each of its brands, the Comfort and the Premium.
Fissler Vitavit Comfort
As always, before starting with the features, with a video everything looks better 🙂