Pans
Kuhn Rikon Silver Star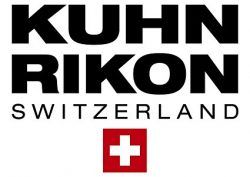 The amount of materials that can be used to make pans is very wide. To make the base, brands often use aluminum or stainless steel. The advantage of aluminum is that it is cheaper, and lighter. On the other hand, the advantage of stainless steel is that it is much more resistant … although it is more expensive. And these Kuhn Rikon Silver Star spares no expense.
We know that the prestigious brand Kuhn Rikon manufactures its pans in Switzerland, has a long history in which it has earned the trust of the best chefs in the world. Cooking in a pan Kuhn Rikon is not cooking in a pan anymore. And this Silver Star is among its greatest exponents. Let's see why.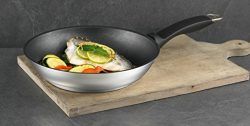 MATERIALS
These Kuhn Rikon Silver Star have no aspiration to be the cheapest on the market. They simply want the best. For this, Kuhn Rikon uses the best materials: stainless steel as the base of the frying pan. Good start.
If you want to see other types of materials that are used to make pans, we talk about it on our blog: [SEE BLOG]
But the thing is not there, if stainless steel itself is almost indestructible, at Kuhn Rikon they resort to another expensive material, but really effective to ensure the durability of their frying pan: titanium.
Here is a short video of its qualities and design: