Tips
Typical Slovenian dishes that you can't stop trying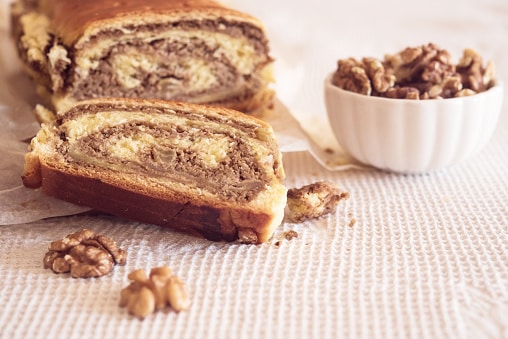 Slovenia is a country that is located in Central Europe; It is characterized by its traditions preserved over time, and among them we cannot forget its great gastronomic diversity, since many of the typical Slovenian dishes have been prepared in this territory for decades. For example, this is a country that over time has developed a wide range of flavors with wine and cheese, which leave those who come to try it delighted.
If you are visiting Slovenia and you want to know what are the dishes that you cannot miss, or if you simply like to be informed about the culture of other countries, read on and learn more about this great gastronomic wealth. Let's see!
Kranjska Klobasa
Kranjska Klobasa is a very own and original smoked sausage from Slovenia, as you will be surprised to know that its origin dates back to 1896, and since then it has been a typical dish of the country, which has been passed down from generation to generation. This is prepared with pork, pepper, garlic, and salt ; And as for its cooking, it can be boiled or grilled, as you prefer.
Trnič
If you are a fan of the romantic and also love cheese, then Trnič is for you. This is a Slovenian cheese prepared with cottage cheese, cream and salt, which, beyond being considered just a typical dish, is considered a living tradition; why? Well, you see, it is a symbol of love, since an ancient story tells that its creator, a shepherd, prepared and decorated one of these cheeses with the purpose of addressing his beloved and offering it to her, and if she accepted it then it meant that her love it was reciprocated. Since then, lovers of Slovenia created the tradition of making this cheese together and decorating it in equal parts as a symbol of love and fertility. Who'd say!
Jot
The jota is a typical dish of western Slovenia, which consists of a soup that is prepared with beans, turnips and onions ; it is ideal for a cold day. This has many other versions throughout the Slovenian territory, however, the one mentioned is the most "traditional". It is usually a soup very prepared in the fields and mostly with ingredients grown by the locals themselves.
Frika
What for you is a cheese and potato omelette, in Slovenia it is called Frika; Prepared with grated cheese, eggs and potato oil, this typical dish can be served with a bit of bacon or sausage, depending on your taste. Ideal if you want a simple but delicious breakfast.
Potica
Potica is a traditional and seasonal dessert, because it is consumed more at Christmas and Easter. It consists of a dough roll that is traditionally filled with walnut, honey and tarragon, which stands out for its central spiral, which will undoubtedly steal your attention as soon as you see it.
If you ever find yourself in Slovenia, do not hesitate to request it.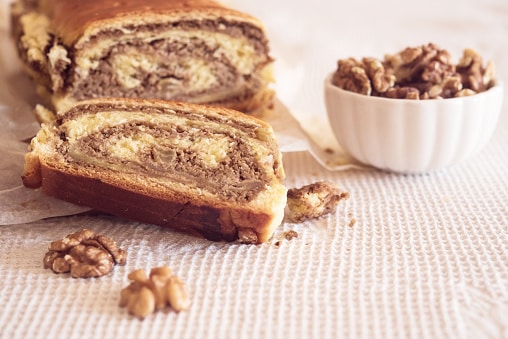 Štruklji
This typical dish consists of a rolled bread that has a great variety of fillings, both sweet and savory; it is ideal for breakfast and is traditionally served hot. So, with this dish you have the freedom to choose the filling according to your liking.
Žganci
This is one of the most typical and popular dishes within the entire Slovenian territory, so much so that it is considered one of the national meals of the nation. It consists of a preparation of alfajor flour and chicharon, which can be served during breakfast or at lunch with different accompaniments.
Golaž
Golaž is served on bread, and it is undoubtedly a stew that you will love, prepared based on meat, potatoes, peas and a few other local vegetables.
This stew is one of the most typical and prepared in Slovenia; Due to its extraordinary taste it has spread to neighboring countries, but it will always be presented as a native Slovenian dish.
Štefani Pečenka
Sure you know meatloaf, but do you know meatloaf stuffed with hard-boiled eggs ? Well, in Slovenia this dish is one of the most typical and tasty. Indeed, it is a well marinated meatloaf filled with boiled eggs, which is cooked over low heat in the oven.
Burek
Burek is a dish that is prepared with a dough similar to that of puff pastry, which offers you a great variety of fillings; It can be filled with literally everything, and that turns out to be a huge plus. Now, traditionally it is filled with meat or potatoes, but it also has its sweet version where it is filled with homemade jam.
Prekmurska Gibanica
This dessert is one of the most complex and delicious offered in Slovenia; It consists of two different types of dough, 4 different fillings that harmonize with each other, placed in 8 capable and later being bathed in two typical sauces. If you are a sweet lover and you love to experiment, do not resist trying this dessert, I promise you it will be a bomb for your palate.
Tolmin
Tolmi is the name given to one of the soft cheeses made in Slovenia, specifically in the west of the country, in the Gorenjska region. This cheese has raw cow's milk as the fundamental basis of its production ; It could be said that this is the secret ingredient in the formula that gives it that unique, delicate and charming flavor.
In short, as you may have noticed, the typical dishes of Slovenia are mostly known due to their field ingredients, rabuscos and fresh, which make up the main ingredient in most dishes and, in turn, are produced by the same locals. . It can be said, without any doubt, that if you try any of these dishes you will receive the flavor of the country almost immediately on your palate, and that is where its gastronomic originality is born, because thanks to its simplicity and irresistible home flavor, it steals the heart. of anyone who intends to try it.