Tips
How to cook prawns? 6 different ways to do it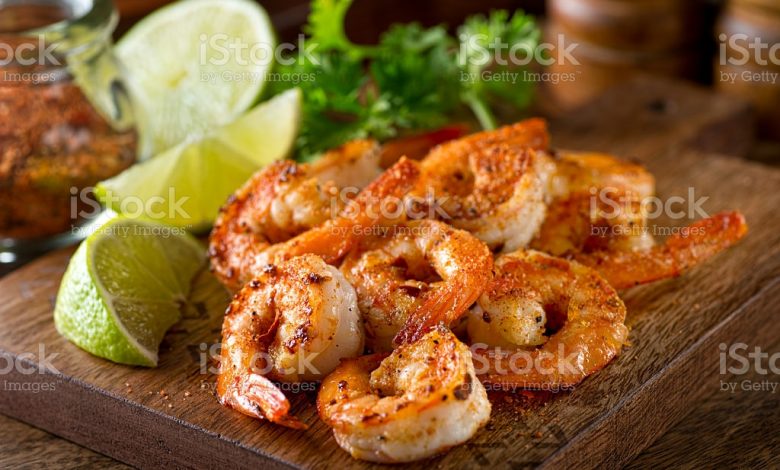 Prawns are a delicacy of the sea, these seafood are one of the most versatile in the kitchen and you only have to cook them in the correct way to obtain a quality meal to enjoy with friends, family or with your partner on special occasions or simply at parties in those who get together to have a good time.
No matter what occasion you want to eat them, you could even do it yourself, here I bring you some recipes so you can enjoy the variety that prawns offer you, plus some tips to make you shine in the kitchen and impress your loved ones.
How to cook cooked prawns?
This is the favorite option for all prawn lovers, due to its easy preparation and how versatile it can be when accompanied with sauces, such as rose or any other of your choice.
Indications
The first thing you will do is prepare a casserole with water and salt to your liking, take into account the amount of water and prawns so that you can calculate the amount of salt you will use, remember that the prawns will be accompanied with some sauce or other dressing, it does not You need to risk that they are very salty.
Take the saucepan and leave it over high heat in the kitchen. Once the water is boiling, dip the prawns in it and let them sew very well. Have another saucepan ready with water and ice cubes in it.
Once the prawns are cooked, put them in the saucepan with cold water so that they are fresh and plump. I recommend that you cook them for about two and a half minutes; after they come into contact with boiling water, the meat of these shellfish cooks easily.
After you go through all this process, you will have the perfect prawns to share with the dressings that you and your food companions like the most.
How to cook grilled prawns?
This way of preparing prawns is super simple and you can achieve a simple but delicious flavor to enjoy alone.
Indications
For grilled prawns you don't need much, you only have to have the prawns, extra virgin olive oil and coarse salt.
You should heat the griddle or grill very well, after having added an olive oil varnish. Once hot, place the cleaned prawns with their heads all facing the same side, at this point add a few threads of oil on the part that joins the head with the tail and sprinkle a few grains of coarse salt.
Let them cook for two minutes and then turn them all over and let them cook on the other side for the same time.
Then you can withdraw them to enjoy them without the need for some kind of accompaniment other than a refreshing drink, such as a beer at its coldest point.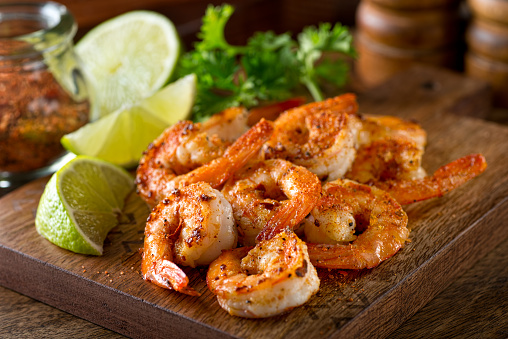 How to cook prawns in the oven?
Baked prawns are a very good option to share at home with the family or in a small gathering of friends to enjoy a game or series on television, and even as appetizers during board games.
Indications
For these prawns you will need garlic, parsley and the respective extra virgin olive oil that is always a perfect accompaniment to the cooking of these seafood.
First of all, you have to preheat the oven to 200 ° C. While the oven reaches the desired temperature, place the prawns on a special tray for ovens, there you varnish them with extra virgin olive oil so that you can then finely cut the garlic and parsley and spread them on the prawns on the tray, the oil it will adhere to the meat.
Let them bake for about 5 minutes so that you turn them over and return them to the oven and remain there for another five minutes.
After the 10 minutes in total, remove them from the oven and serve them on a plate to taste them, I assure you that they will be full of flavor with these simple steps and few ingredients.
How to cook raw prawn cake?
The prawn cake, along with the carpaccio, is an excellent option to eat these raw seafood when they are fresh. It is a not very attractive alternative for many, but it is worth giving it the opportunity and delighting in its rich and fresh flavor.
Indications
Unlike the previous recipes, for this dish you will have to clean the prawns very well, make sure to peel them completely and completely remove the black thread from the tail or what is known as the intestine, as this can be very unpleasant in taste and texture, as well as potentially harmful.
Once clean, you can cut them into squares and mix them in a mold of your choice with the other ingredients. These ingredients can be avocado and pomegranate, a very fresh combination that perfectly contrasts the sea flavor of the shrimp. Another option can be avocado and mango.
Once you mix them and manage to shape them with the mold, add extra virgin olive oil to complement everything and garnish with some herb that adds freshness and color to the dish.
How to cook prawn carpaccio?
For carpaccio based on these seafood, you must follow the cleaning step in the previous recipe and then place them between layers of plastic wrap , then lightly hit and stretch them until they are spread enough to cover the plate. Later you can add flavor with lemon juice, touches of salt and pepper, and complete with some of the nuts that you like the most.
How to cook prawns battered with corn?
These prawns are the favorites of the whole family, children love them as much as adults and grandparents. Pay attention to the directions and you can impress everyone with this recipe.
Indications
In the preparation process prior to cooking, you will have to prepare the breaded coating, and the prawns themselves.
For the breading, take cornmeal and mix it with a little breadcrumbs, this will be enough.
The prawns will have to be cleaned well, peeling them and removing the black thread or intestine. Remove the head and leave the tail so they look better at the end. To prevent them from warping when fried, string them on wooden skewers, each along the body, then cut off the excess from the skewer and season with some salt and pepper to your liking.
All that remains is to pass them through a little beaten egg to be able to bread them in the prepared cornmeal and fry them in extremely hot oil until they reach that beautiful golden color that you like so much; don't overcook them or they'll dry out inside. Drain on absorbent paper and serve on a plate to enjoy. Remind everyone that there is a skewer inside to avoid inconvenience.