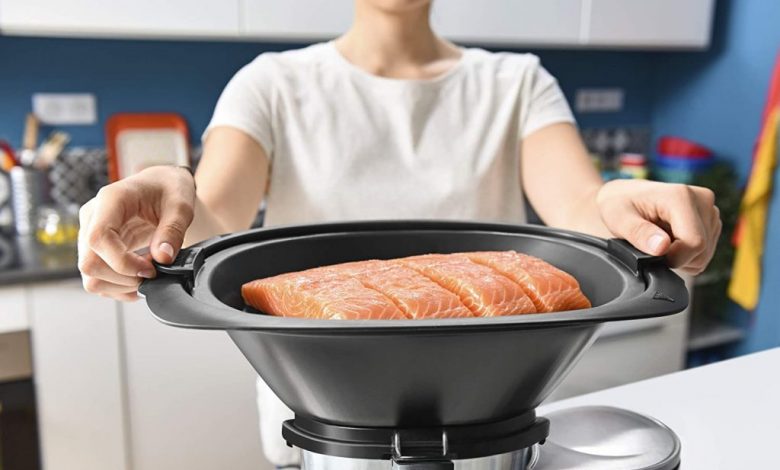 An increasing variety of kitchen machines can be found on the market, as several companies are investing in their production. A few years ago it was much more complex to achieve because the monopoly was very strong. Currently, each major household and household appliance brand has brought a kitchen robot onto the market, as is the case with the Moulinex ClickChef.
Multifunction robots have become a basic complement in Spanish and even world cuisine. More and more users want to purchase this type of product, as its functionalities are essential. With this appliance, you can cook, chop, emulsify or knead, which has been a revolution both in the kitchens of private users and in the world of haute cuisine.
This multifunction kitchen accessory can be easily purchased online. In addition, having an unbeatable value for money, its access is for all audiences. For this and more reasons, below we will make an analysis of the Moulinex ClickChef kitchen robot: materials, accessories, functions and more.
Ranking Top3 Best Kitchen Robots
Moulinex ClickChef materials
The bowl and blades of the Moulinex ClickChef are made of stainless steel. It is a perfect combination to create a wide variety of recipes. This material is one of the most recommended for making kitchen utensils, as it does not scratch and odors or flavors do not stick to it.
Steel is also a highly resistant material, used in many products of this style. Its hardness is such that it is almost impossible to break or fracture, which is ideal for cooking, due to the temperature changes that the robot is subjected to.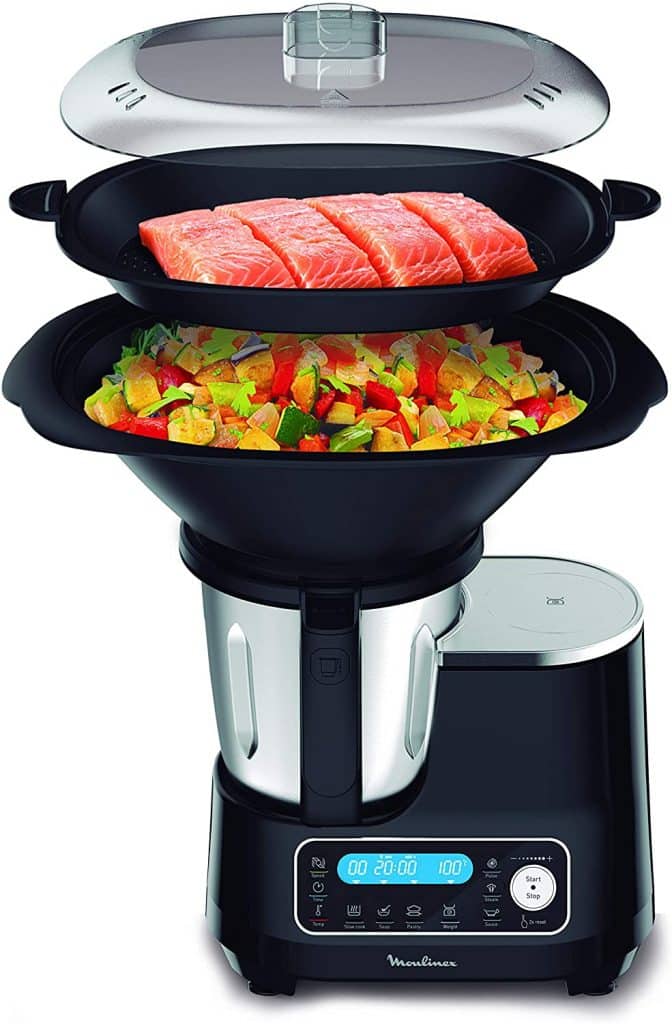 Features and power
The Moulinex kitchen robot has a power of 1400 W. In addition, it allows you to cook using 32 different functions to create a wide variety of dishes. These functions include: chopping, sautéing, grinding, blending, cooking or kneading. It has a very intuitive digital interface, through which all the actions needed to create the dishes and recipes that everyone prefers can be executed or programmed.
There are 5 automatic programs: simmer, cream, dough, steam cooking and sauces; It also has the option of manual function, with which you can independently choose the functions you want to execute, such as speed, cooking temperature and time. To this must be added that the Pulse speed is also executed manually.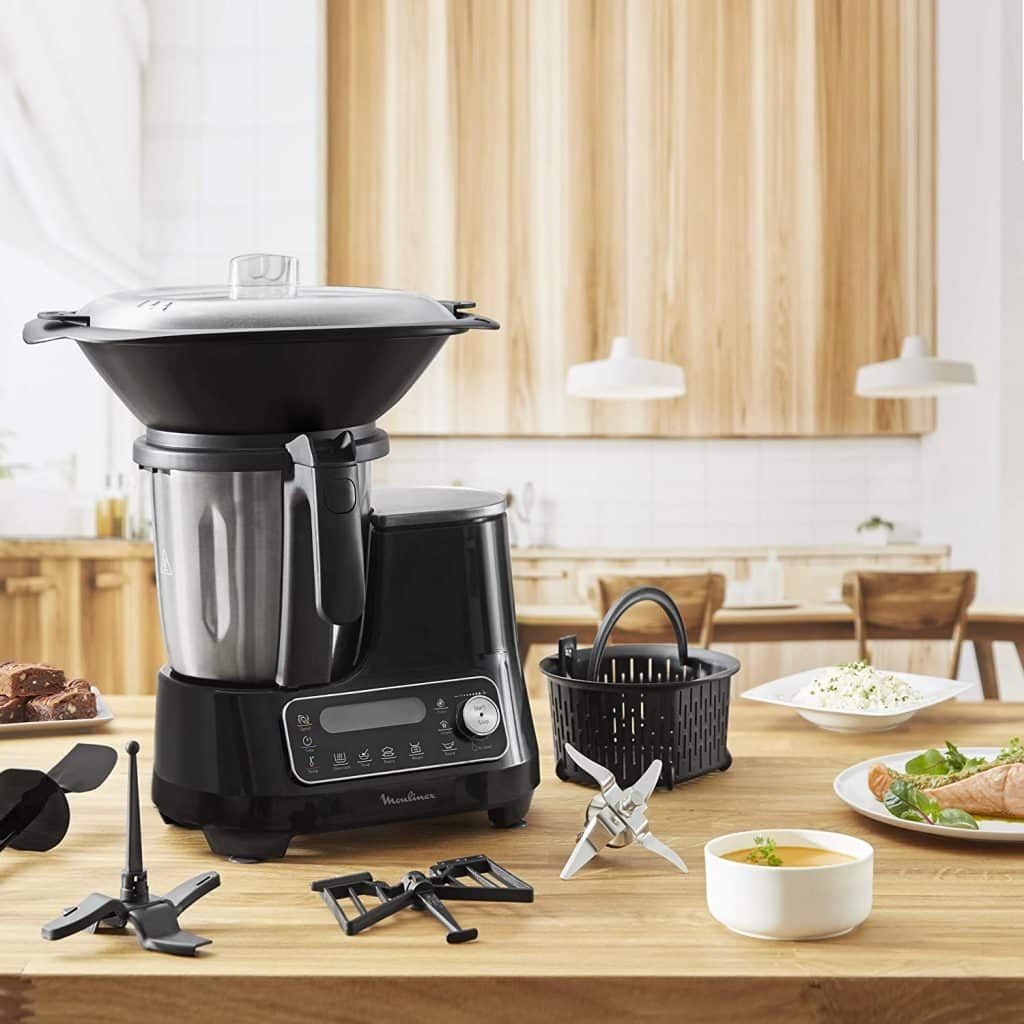 As with other kitchen machines, the Moulinex ClickChef comes with a series of essential accessories, which make cooking much easier and more comfortable. It includes a large capacity external steamer, with a double floor and a lid, to be able to cook large quantities of food in a healthy way; In addition, it comes with an extensive recipe book, which indicates the quantities and cooking times that each food needs.
Size and capacity
Although its size can be deceiving, as it is one of the most compact on the market, this robot has a great capacity. It allows you to prepare dishes for up to four people, both due to the size of the jug and the steamer it comes with.
It weighs around 8.8 kilos and measures 53 x 33 x 44 cm, so it is not excessively large and can be easily handled around the kitchen, being very practical to prepare anything.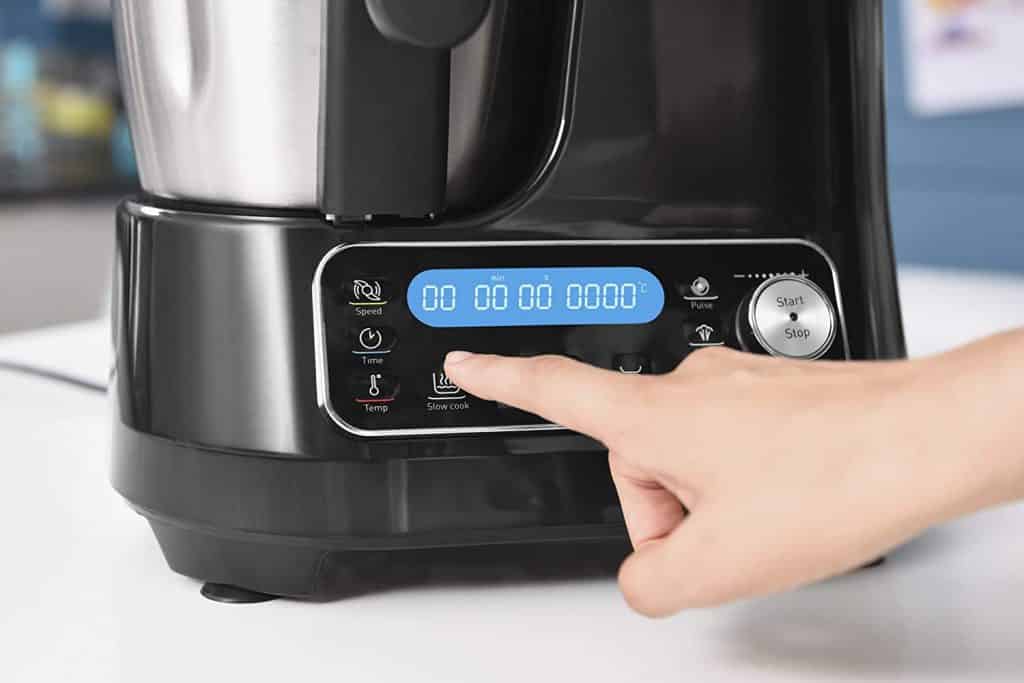 Moulinex ClickChef food processor essential features
Next, the essential characteristics and functions that this robot model has will be analyzed:
You can make several preparations using the jug and the steamer at the same time.
The size of the jug is very large, with a capacity of 3.6 liters.
High security: the lid cannot be opened while cooking.
Bring a cookbook with approximately 200 recipes.
It has a power of 1400 W, which allows it to reach temperatures ranging from 30 to 120 degrees Celsius.
Its design is very compact and is made up of black and metallic tones, which makes it very elegant.
Its power allows chopping and grinding in a very efficient way.
It has 32 different functions for cooking, making it one of the most complete robots on the market.
It has a digital interface that allows you to program different recipes.
Advantages of the Moulinex ClickChef robot
Having a kitchen robot brings many advantages, as they are very versatile when it comes to processing food:
The variety of functions allows you to create a large number of recipes: creams, stews, doughs or sauces.
It is very safe due to its closure.
It has a digital display, which makes it easy to program all the functions.
With the steamed accessories that come with the robot, several dishes can be cooked at the same time, saving us money.
Thanks to the recipe book, we will quickly learn to cook with this robot.
Being very compact, it takes up little space in the kitchen, something that is appreciated when it is small.
The jug is very wide: you can make stews for up to four people.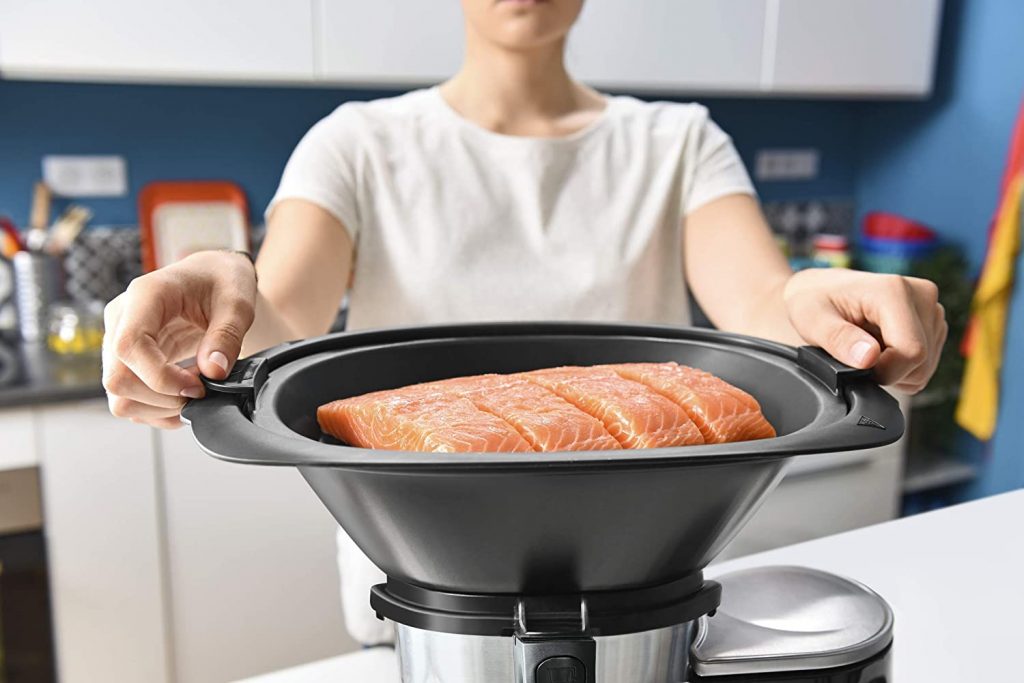 Disadvantages of the Moulinex ClickChef food processor
One of the few disadvantages or drawbacks of this robot model is that it does not have a Wi-Fi connection; but little more, since it is very functional and practical. In addition, it can be easily purchased online and its price is very affordable, so it is difficult to fault it.
Maybe you are interested
If the Moulinex ClickChef kitchen robot does not fit within your preferences or you cannot access it, there is a wide variety of similar appliances on the market, with other features or accessories.
If you are interested in knowing some more formats, you can read all the features of the Prixton KG200. It has some similarities with it, but also certain differences that make it very attractive to the general public.