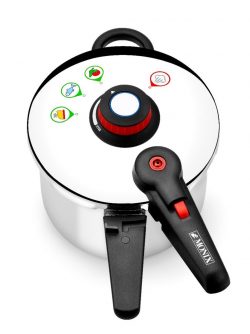 If you are thinking of acquiring a new express cooker, today we have brought you one of the models that has captivated the most public. Its easy use has captivated both hobbyists and beginners alike. This brand has a lot to offer and has been in our homes for more than 60 years. The Monix Selecta gives us quality, a good design and a versatility that other similar models could not match.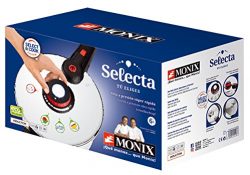 The Monix Express Selecta cooker has a minimum pressure of 60 kPa and a maximum pressure of 100 kPa. This means that this is a pot that cooks food very quickly. Remember that quick cookers can reach a maximum pressure of 80 kPa. The super fast ones can reach up to 100 kPa, which shows us that the Express Monix Selecta Duo cooker not only provides quality. It also provides us with a fast cooking of food.
A pot like the Monix Express Selecta pot gives us more than one advantage. Well, not only will you save time and have a good time eating well with your family, but they are also inexpensive and perfect for professional or beginner kitchens. Sure, we always find a downside. These can be a bit more expensive than traditional pots.