Tips
Bakeries | Shopping guide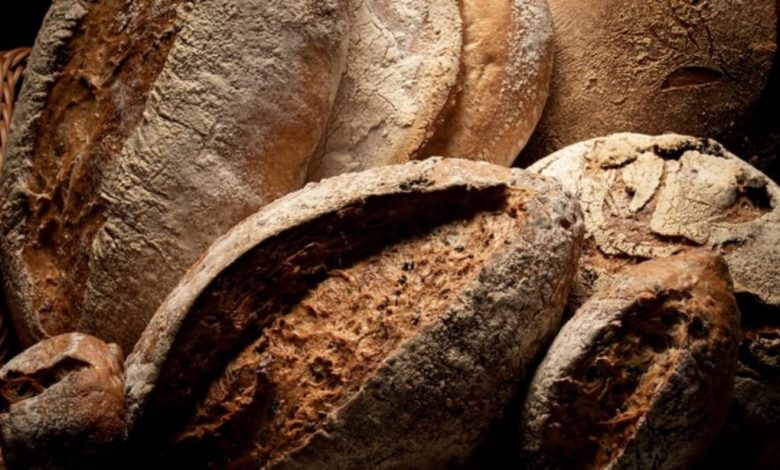 The potato omelette, the Iberian ham and of course the bread, are some of those things that give meaning to life. However, finding a bread that is at the height of our palate is a challenge nowadays. And a bakery can be the solution to eating bread, every day, economically and healthily.
Not only that, but the bread that you can buy in supermarkets is loaded with additives, preservatives and substances that only make it look good, but actually only make it taste worse.
Luckily for all bread lovers, we can have a bread maker at home to enjoy that feeling of eating good bread, whenever we want. And since we are, why not buy the best bakery for our needs?
These will help you get the best bread you've ever tasted, with the least possible effort and at a very affordable price. In the end they are all advantages.
Best Bakeries
Moulinex Pain & Délices bread maker
The Moulinex Pain & Délices is undoubtedly one of the bakeries that you should take into account at the time of purchase. It has a very compact design, made of high quality materials and its performance is extraordinary. All this and more, have caused it to be the best-selling of all Amazon. Do you want to know what has made it a best seller ?
This bread maker from the French firm Moulinex has a 720 watt motor, more than enough to bake loaves of bread between 500g and 1Kg without any problem.
Its exterior design is one of the most aesthetic that can be found, combining the black color for the base and the upper part together with high quality stainless steel. All this, with a weight of 4Kg and dimensions of 31 x 29 x 29 cm.
With it, it is possible to choose between 20 automatic programs (3 of them for gluten-free bread) or, to make one of the almost 30 recipes included in its recipe book.
One of the main reasons that make this offer a real bargain is that it allows you to cook dairy products such as cottage cheese, fresh cheese and yogurt. To do this, when buying the breadmaker, it includes the necessary accessories.
Other advantages are: the delayed start in 15 hours, the possibility of keeping the bread warm for an additional 1 hour after cooking and its incredible price.
Bakery Case 02725
From Caso they know how to make an appliance that performs at its best without neglecting the design. The moment they launch a new product they can be sure that the public's opinion will be on their side.
The Caso 02725 (BM 1000) breadmaker is the perfect example of this. At first it was well received by consumers thanks to its modern design and features, but once they tried it they realized its true potential.This is why!
The Caso 02725 bread machine hides a 680W electric motor and a bucket with a capacity to make bread of: 500, 750 and 1000 grams. Externally, it marks only 6.9Kg on the scale and its measurements are 27 x 39 x 31.5 cm.
It has a large touch panel in which we can choose between any of its 13 pre-designed modes (some of them for celiacs) and choose the level of toasting of the crust.
Some advantages such as its versatility, being possible to make jams and cakes, the quality of its materials or a reasonable price make it one of the smartest purchase options.
A negative point of this Caso BM 1000 breadmaker is that it does not have an upper viewing window that many people miss to monitor the baking process.
Unold 68415 bread maker
The Unold 68415 breadmaker has always been one of the reference models for the brand, garnering hundreds of positive opinions. This bread maker stands out for the quality of its materials, its design adapted to any modern kitchen and its excellent performance in action. Do you want to know what has made hundreds of people trust her?
Its small motor squeezes out every last of its 615 watts of power to cook breads ranging from 750g to 1.2Kg. To bake such large loaves, you need a large pan, which translates into its external measurements (37.5 x 24.5 x 32.3 cm) and a weight of 7.3Kg.
On its screen we can move between the 11 automatic programs that count or start making our own recipes. Within these ten programs, 1 of them is for making gluten-free bread and another is fully customizable, so that you are able to experiment and save your star recipe as one more program.
Its advantages include the possibility of programming the start of baking at 13 hours, its Teflon-free internal coating and its excellent value for money, being possible to find great offers.
Its main disadvantage? The buttons come in German, but for the users who have bought it it has not been any problem.
Moulinex Maxichef Advance bread maker
The Moulinex Maxichef Advance is not a regular bakery, it is a kitchen robot. And as such, with it you can prepare countless recipes, from baby food to risottos, to bread.
Among the multiple functions of this appliance we find that of fermenting the bread, and cooking it, so we could say that it is a Moulinex breadmaker.
To make bread with it, all we have to do is knead the bread ourselves or, if we have it, with an electric mixer.
Once we have the dough ready, we have to let it rest to ferment. The positive point of the Moulinex Maxichef breadmaker is that it has a dough program. With this function, the machine will create the ideal conditions for the dough to ferment, generating a little heat but without overdoing it.
Once the dough has risen, it is time to start cooking. With the Moulinex Maxichef bread maker we have two options, use its baking program, or the steam program.
For both, it is a good idea to place the dough on a plate or a mold that fits in the bucket, so it will be easier to remove the bread later and also clean the machine.
If you want steamed bread, you have to fill about half the pot with water and put the basket back with the bread in it. With the "Vegetables" program, in an hour you can enjoy a completely crust-free bread.
If, on the other hand, you want baked bread, marking the "Bake" option, we will have delicious bread. You just have to keep an eye on it to see when it is ready.
Feopw 901203 bread maker
This Feopw bakery machine is capable of gathering all the things we are looking for when we want to buy a bakery. With a large menu from which to choose automatic programs, with the possibility to choose the level of toasting and, most importantly, at an economical price.
The capacity of this bread machine is between 500 and 800 grams, for which it uses a 450W motor. The set weighs only 3Kg and has quite small dimensions (35 x 25 x 28.5 cm), being possible to place it in any corner of the kitchen.
It is possible to choose from 19 programs in its menu, so that everyone can find one that suits their needs. In addition, it is not only used to make bread, but you can make jam, cakes and yogurts.
Among some of its advantages we find the possibility of programming the bread 13 hours in advance, so that you can enjoy the smell and taste of freshly baked bread whenever you want, even when you wake up.
It also highlights its motor that with only 450W is capable of baking that amount of bread, significantly reducing the price of the bill. As if that were not enough, despite being an inexpensive bakery, it has a safety system against overheating.
Any negative points? Well, being a low-cost bakery, the manufacturing materials are not of high quality. But, if what you want is to buy a cheap bakery that fulfills its function, this is your model.
Imetec Zero-Glu Bread Maker
Imetec may not be as well known as Moulinex, but they certainly know what they are doing. With its Zero-Glu model, Imetec has achieved thousands of positive ratings in online stores such as Amazon and an average rating of 4.5 / 5. Her figures speak for themselves, but here we tell you the most important thing about her.
The motor of this bread maker is 920W that are capable of baking loaves of up to 1Kg. Its size is not very compact, but it still maintains an elegant design and perfect for any home. Its measurements are 32.8 x 48.3 x 38.4 cm and it weighs about 8Kg.
It has 20 programs previously configured at home, 7 of them for celiacs, 6 are dietary and the remaining 7 are more traditional. But it also includes several molds, one for a large loaf, one to make two ciabatta and another to make 6 buns.
Its main advantages are the possibility of programming its start 15 hours later, the number of shapes that you can give to the bread with its molds and its extensive recipe book, in which we find 100 recipes prepared by Marco Scaglione.
Its main negative point is its size, which although it is not excessively large, there are more compact competitors on the market.
What bread maker to buy?
When we buy an appliance to make bread we want it to be of quality, that it will last for many years, that it is easily cleaned, that it does not consume much and if possible, that we buy it on sale.
Those are characteristics that we should all look for when buying bakeries and that, with the models that we have presented, are more than covered. But which bakery is the best for you? That is the question you must answer.
In order for you to be able to make the right decision, you only have to analyze what use you are going to give it, what types of bread you are going to make, what is your budget or if you are gluten intolerant.
Which bread maker is the best according to its use?
This is the main factor that we must take into account when buying. Neither the price, nor the design, nor if 24h shipping is available.
The use must always be the first factor is taken into account. In this way, if you are a very breadmaker and want to use it almost daily (3-4 times a week), the best thing you can do is invest a little more money and buy a quality breadmaker that can withstand all this use and continue to maintain the same results.
You can also be guided by the bread that you like the most to make. There are machines that make bread only in the shape of a loaf. Others, like the Imetec, can make the perfect muffins to eat mid-morning either at work or recess.
And of course, you have to think about what else the bakery allows to do. As we have seen with some you can even make cottage cheese.
Are you gluten intolerant?
Fortunately, people with celiac disease can eat bread, which, to be honest, is quite expensive in supermarkets. For these people, the best way to avoid their intolerance and eat quality bread is with a bread machine.
Without a doubt, the best bakery for celiacs is the Imetec, with 7 programs designed for these people. Of course, if you are considering buying one of the others, you will have no problem finding recipes on the internet.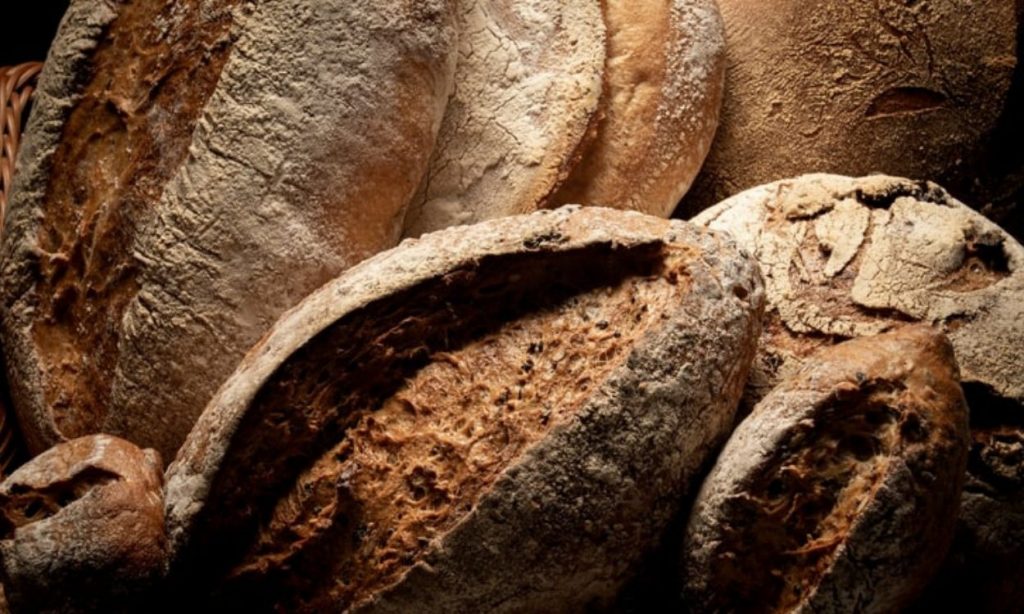 Best inexpensive bakery
Unfortunately, budget is always a limiting factor when it comes to any purchase. If you do not have a large capital, you can buy cheap bakeries that are good value for money.
An example of this can be the Moulinex Pain & Délices, which despite being a first brand, and therefore offering a high quality device, maintains a really competitive price.