Tips
Typical dishes of Murcia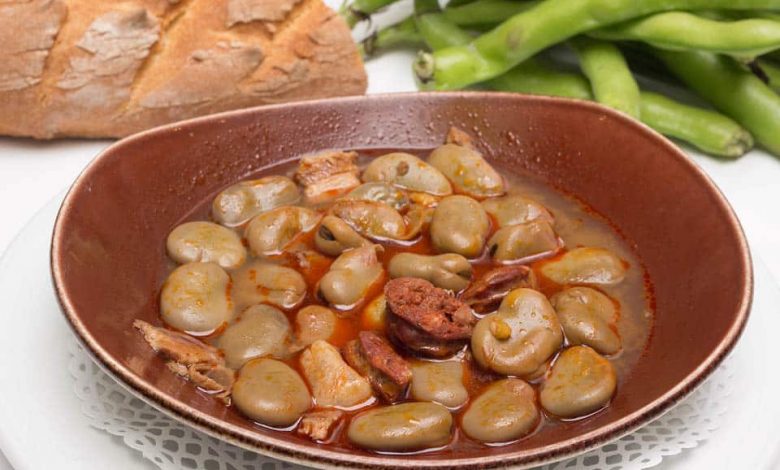 The great variety of vegetable products in Murcia are the basis of its gastronomy. In fact, many of the typical dishes of Murcia are made from vegetables from the Murcian garden.
Characteristics of the gastronomy of Murcia: Typical dishes
Murcia's gastronomy is colorful and varied. Fresh vegetables often make different types of salads. Even the traditional vegetable scrambled eggs. Likewise, grilled vegetables cannot be absent.
Probably one of the most popular dishes in Murcia is zarangollo. But it is not the only one, the pisto de la vega media is also very popular, as well as the mojete. In addition, it is common for savory cakes to be prepared, among which the deer cake stands out.
Stews are also an important part of Murcia's gastronomy. The gypsy pot, the bouillon with balls, the meatball stew, or the rice with beans, are just some examples.
Additionally, in the gastronomy of Murcia we also find meat dishes. Mainly those that are made with pork, kid or lamb.
In fact, it is very similar to Sevillian gastronomy since many of the typical dishes of Seville are also made from vegetables and meats.
What are the most popular typical dishes of Murcia?
The typical food of Murcia is rich in flavors and colors. It is based, as we have said, on the variety of vegetables and greens. This means that in addition to being exquisite, the typical dishes of Murcia are also very nutritious.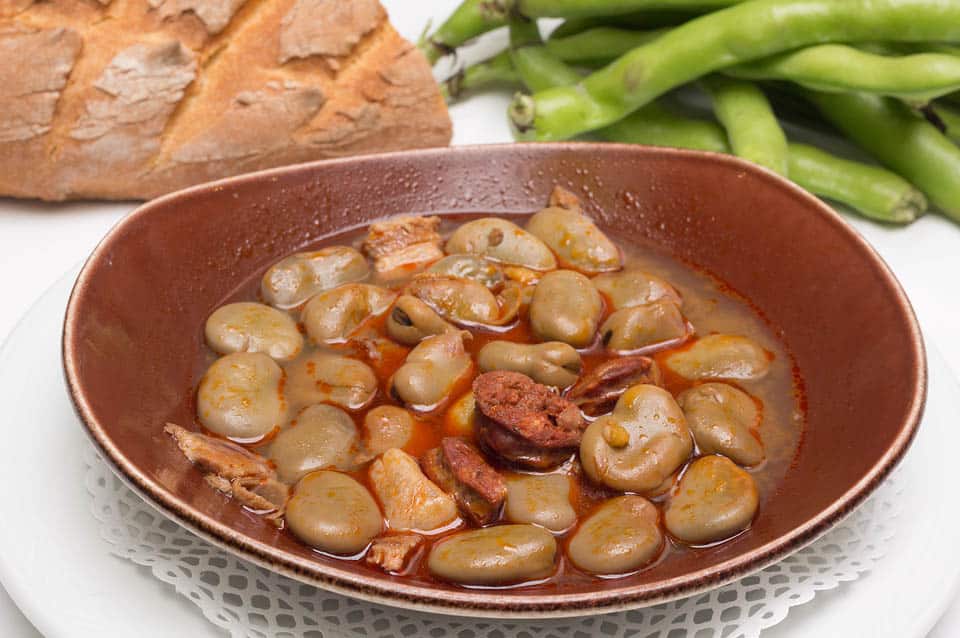 Here we share some of the best typical dishes of Murcia. Many of them you can prepare in without problems, since the ingredients are easy to get.
zarangollo
It is one of the traditional dishes of Murcia that is made with three basic ingredients: egg, zucchini and onion. Its preparation consists of frying the zucchini with the onion in olive oil.
The onion should be julienned, while the zucchini should be peeled and cut into thin discs. All of this is cooked over medium heat to achieve a more concentrated flavor and a smooth texture.
Eggs are added on top, salt and pepper are added. Afterwards, everything is mixed, although the ideal is for the eggs to set little by little. The most common is that this dish is accompanied with a Murcian salad.
Murcian meatloaf
Another of the typical foods of Murcia is the Murcian meat pie. It is characterized by being a dish made from different types of meat. It also has hard-boiled eggs, garlic and tomato.
A distinctive feature of this meatloaf is its superior puff pastry. It resembles a spiral, for which you have to cut strips of dough and place them in this way. The dough usually requires flour, lard, salt and water.
In the filling, the most common is to use minced beef, serrano ham, as well as chorizo. Bacon, eggs, tomatoes, and spices are also added. It is usually served on a dessert plate with lace and is accompanied with red wine or beer.
Cauldron
El Caldero is one of the traditional dishes of Murcia. Very popular in the Mar Menor region. It is made with rice and fish, usually bream, mullet or chicken. Other ingredients include tomato, garlic, parsley, saffron, ñoras, and olive oil.
Traditionally rice and fish are served separately. Fish in a platter is served as a second course. In addition, it is common for this dish to be accompanied with aioli, which is also served separately.
It must also be said that the rice should always be a little soupy and not so whole.
Murcian Michirones
The main ingredient in this typical Murcian dish are beans. They are cooked in a similar way to how lentils are prepared. However, in this case the beans are cooked together with chorizo, ham, lean bacon and other ingredients.
The beans should soak for 24 hours. Then you have to use an Express pressure cooker to cook the beans together with the bacon, ham and a bay leaf.
After 15 minutes, add the other ingredients and cook for about 15 to 20 minutes.
Murciana Salad
Continuing with the typical foods of Murcia, the Murcian salad certainly cannot be absent. It has the advantage that it is prepared in a few minutes and the ingredients are easily available.
Ingredients such as pear tomato, chives, tuna, eggs, olives, salt and olive oil are used in its preparation. Its preparation is equally simple. Eggs are first cooked in salted water.
After ten minutes, the eggs are hardened and reserved. The chives are cut into julienne strips and the tomatoes are crumbled in a salad bowl. Add the onion, tuna and cooked eggs, in addition to the remaining ingredients. It is served as a starter or first course.
Typical dishes of Murcia: Pisto Murciano
It is one of the oldest typical dishes of Murcia. It is also very popular because it can be consumed at any time of the year. And like many of the typical dishes of Cuenca, it is also made from vegetables and greens.
To prepare it you need tomatoes, onion, olive oil, as well as green peppers. It also has eggs and aubergines. Once done, the Murcian pisto is served cold, usually in small clay pots.
Depending on the region, it can be accompanied with red wine, or even with a beer.
Paparajotes
It is one of the most delicious typical Murcian desserts. It is made with lemon tree leaves, which are coated in flour and egg. Then these leaves are fried and cinnamon and sugar are added to them.
Its preparation requires pastry flour, baking powder, milk, sugar, olive oil, eggs and a little salt. Although it is a very simple dish, it is considered one of the most traditional dishes in Murcia.
The sailor
It is one of the favorite aperitifs in bars and restaurants in Murcia. It consists of a bread donut base that is placed on a platter. The donuts are then topped with a tuna salad, mayonnaise, potatoes and olives. It is usually accompanied with beer.