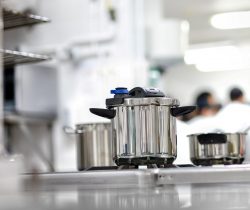 Bra is a brand that has been in charge of producing quality products. This is so that people who love to cook or who want to start cooking have excellent products at their fingertips. Bra is a company that has more than 50 years of experience in the production of kitchen products. Some of these products are from the Bra Facile line . This is a pressure cooker that ensures that we make excellent use of our food, energy and time.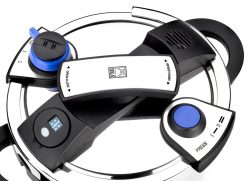 The Facile de Bra fast cooker is a pot that is designed so that we have a product with a long useful life and that does not go out of style. In addition, it is available in three versions, 4, 6 and 7 liters of capacity. We can choose a long-lasting product that facilitates meals according to the size of our family or needs that we may have. Also you can choose the set of two pots, 4 and 7 liters each.
One of the benefits of express cookers, such as the Facile de Bra, is that, in addition to having the CE mark, it will help us save time in the kitchen. It will provide us with comfort and savings in our lives, as well as taking advantage of the nutrients and vitamins in food.
We leave you with a short video about how it works: