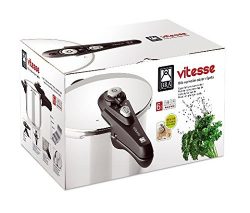 Today we show you another champion in the world of express cookers, please roll over …… the BRA Vitesse express cooker !!!. The BRA firm, with more than 50 years of experience in supplying kitchen tools to Spanish homes, presents this pot with the most top materials and characteristics in the world of pots.
As you already know, within this "express" world, fast pans and super fast pans coexist. The difference is the cooking pressure, the fast ones with about 80 kPa and the super fast ones with about 100 kPa.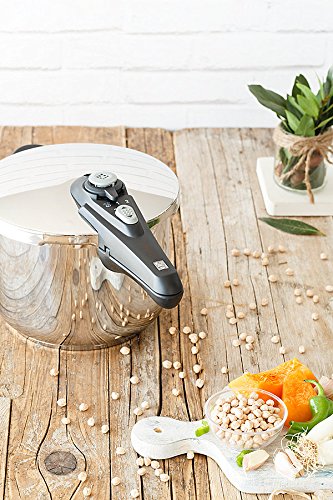 Well, the BRA Vitesse pot is a super fast pot, that is, it has two positions so that you can cook at the two pressures depending on what you want to cook. Let's not forget that each food will require a different pressure to cook.
We must remember that cooking with a pressure cooker like the BRA Vitesse has many advantages. Among them, food conserves its nutrients better and that food will be ready in a jiffy.
Here we leave you with the video of an impressive stew prepared with this express pot.