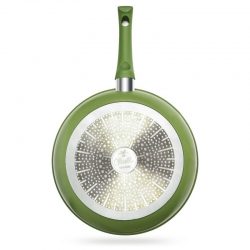 Do you think you can no longer innovate in pans? You are right! The illa firm transports us to its place of origin, in the Italian province of Parma, where they developed these illa Olivilla pans with the best of their raw materials: olive oil.
Thus, after years of research, they have created the first frying pan on the market with a totally natural non-stick surface, based on olive oil. It is a technology patented by the illa firm and, for greater guarantees, they do not delegate the manufacture to a distant eastern country. The Olivilla pans are manufactured in Italy, near Olives supplying its main raw material.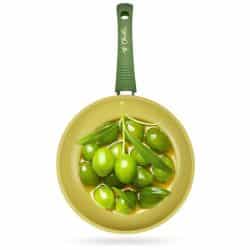 The illa Italian team has created what we have seen demanding for a long time: a natural, functional and toxic-free product. But are they worth the cost? Are they resistant? Are they really toxic free? In this article we will clarify all doubts about Olivilla pans.
To start, we leave you with a short video about these pans with olive oil. It is in Italian, but we are sure that you will perfectly understand all its characteristics!
VIDEO