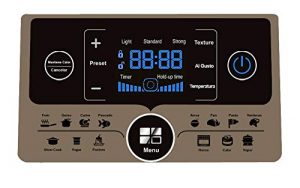 The FussionCook FC7 Smart Programmable Electronic Pot is one of the latest novelties from the Mallorcan company FussionCook Tecnologic. It is a young and dynamic company, founded in 2007, which has specialized in the manufacture of programmable multifunction electric pots applying the latest technologies in small household appliances.
Over the years this brand has become a national benchmark, thanks to the intelligent multifunction pots, which are capable of cooking for you, preparing delicious recipes in a short time, suitable for all culinary levels.
The FussionCook FC7 Smart programmable cooker is multifunctional, fast, clean and ecological. It is a practical kitchen appliance that is very simple to use and is a kitchen appliance that is perfect for those who have little time to cook and at the same time are a lover of good, healthy and healthy recipes.
In this short video you can see in a very graphic way the main functions of this jewel of the kitchen!