Tips
Typical Polish Dishes: 9 Delicacies You Must Try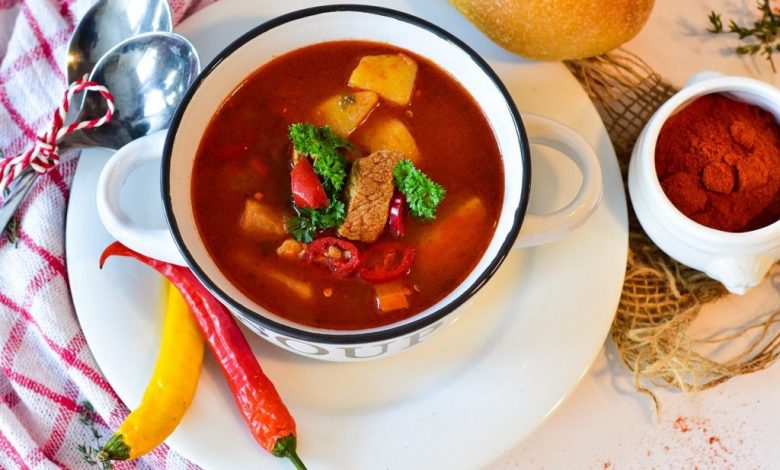 Poland is the owner of one of the richest gastronomies in the world. The cuisine of this country stands out prominently for its wide variety of strong, intense and extravagant flavors.
What makes Poland recognized as one of the most competent regions in the field of gastronomy is the exclusivity of its dishes, since the culinary culture of Polish towns has not really been expanded by the rest of the world.
However, this only acts as a favorable factor for tourist activity in the kitchen sector. For this reason, do not miss a single detail of this article, where I will show you what are the typical dishes of Poland.
Bigos
Bigos is one of the typical Polish dishes most consumed by the natives of the country. In plain sight, bigos denotes a richness in proteins and vitamins that is complemented by the strong and exquisite flavor of its ingredients when they are prepared.
His extravagant recipe consists of stewing the meat and then seasoning with onion and mushrooms, and mixing with all kinds of bacon and sausage. Nowadays it is very common for poultry, venison and mushrooms to be added.
So that it has all the Polish essence in its flavor, it is best to keep the stew on the fire for a longer time.
Pierogi
Every nation has a default plate that cannot be absent as a national symbol. In the case of Poland, this is the pierogi.
Pierogi is a dish that resembles dumplings in shape and recipe. It is a kind of boiled pasta dough that is filled with any type of meat, mushrooms, potatoes, cheese and all the vegetables you can find.
Despite its great fame, it is not always eaten as a main dish, but also as an appetizer or side.
Anyone who has ever visited Poland, by law, had to have come across this dish at least once.
Polska Kielbasa (Polish Sausage)
The name polska kielbasa may not sound familiar enough to you. The truth is that it is nothing more and nothing less than Polish sausage.
This exquisite meat, which is renowned throughout the world, is a delicacy that defines the quality of Polish cuisine in all its splendor. Without a doubt, the most common way to serve this dish is with French fries, mashed potatoes and vegetable salad. However, do not be surprised if you see this type of sausage in any dish of all the varieties you can find.
The kielbasa can be accompanied with any type of dressing, salad or puree, and it is also very common for the natives to prepare it in soups.
Goulash
Surely you have ever heard the name of this dish. Goulash is a thick soup made with meat, peppers, and a myriad of vegetables to give it a prominent, aggressive flavor.
The truth is that the most famous variation of goulash does not exactly come from Poland, it is actually originally from Hungary.
Poland, on the other hand, has its own way of preparing this soup. In this region, it is served in the form of a stew, seasoned with more intense peppers than its Hungarian counterpart.
The broth is usually accompanied with potatoes and vegetables. It is often presented to diners as a side dish.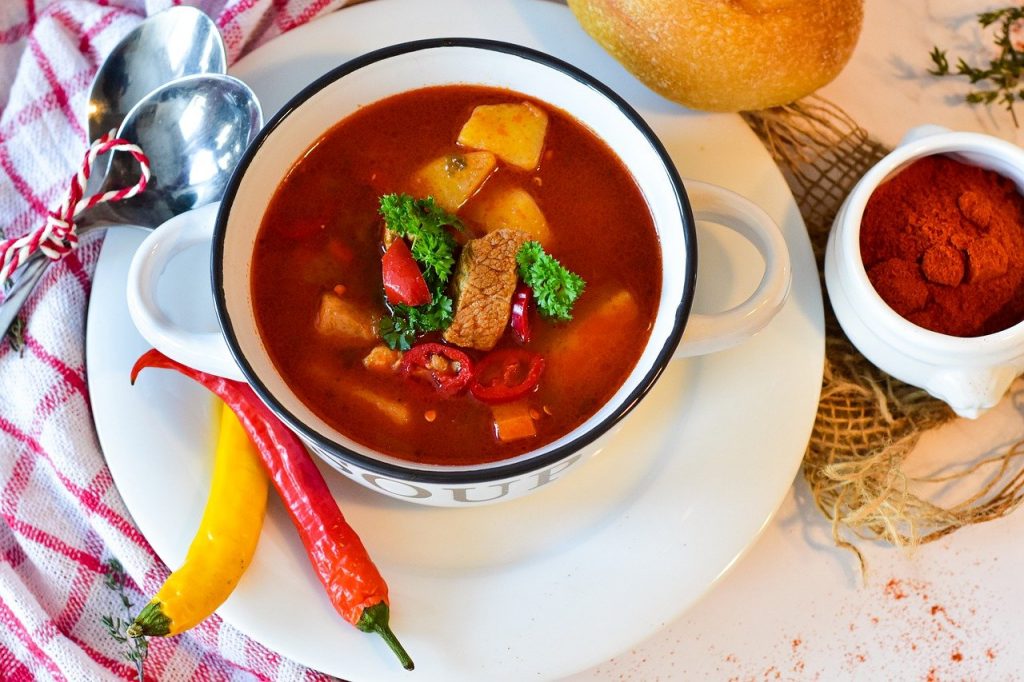 Kotlet schabowy
The schabowy kotlet is pretty simple to make. Its preparation is given by breading the cutlet after grating bread on it. It can often also be prepared with tenderloin meat.
It is very similar to the Viennese escalope, a German dish that has a very similar preparation, only that the pieces of it are much thinner. It is served with potatoes, either fried or mashed, with vegetables or legumes.
Pyzy
If you've made it this far, you probably realize that Poles are fond of potatoes, even more so than sausages and vegetables! Now it's your turn to get to know one of the most famous dishes in all of Polish culture.
This time potatoes take the leading place on the plate after being the favorite companion of all Poles and of those who enjoy the pleasures of this country's gastronomy.
The pyzy is a dish made up of potatoes kneaded in the shape of meatballs that are stuffed and covered with bacon, and covered with all kinds of dressing. As you will see, the pork cannot be missing in any recipe in this country, and now it becomes a companion.
Nalesniki
Despite the fact that crepes have not been touched on this list, this category cannot be left behind, since in Poland there is a great variety of this extension of French cuisine.
Its recipe consists of the typical preparation of sweet and sour wheat flour discs that can be accompanied by anything you fancy. They are usually filled with sugar glaze, fruit jelly, and other sweet toppings, but they can also be eaten with vegetables.
In the preparation process, what differentiates them from their French version is that they are fried once they have been filled.
Grillowany oscypek
If you are a lover of cheese dishes, this is definitely the one you have to look for in Poland.
It is a cheese made from sheep or goat milk, which is prepared on the grill, grilled or fried to later be complemented with blueberry jam.
Mizeria (cucumber salad)
Finally, I will tell you about one of the typical Polish dishes that is often eaten as a complement to meats.
It is a cucumber salad that is mixed with all kinds of vegetables, such as abeson, onion, pumpkin, among others. Later seasonings are added to taste.
To more accurately resemble Polish culture when preparing this dish, be sure to slice the cucumber and onion, and add a little lemon if possible.
The typical dishes of Poland have been influenced by European gastronomy, just as Poland has influenced it. The ways of preparing meats, potatoes and other vegetables, give it the title of one of the countries with the richest culinary culture.