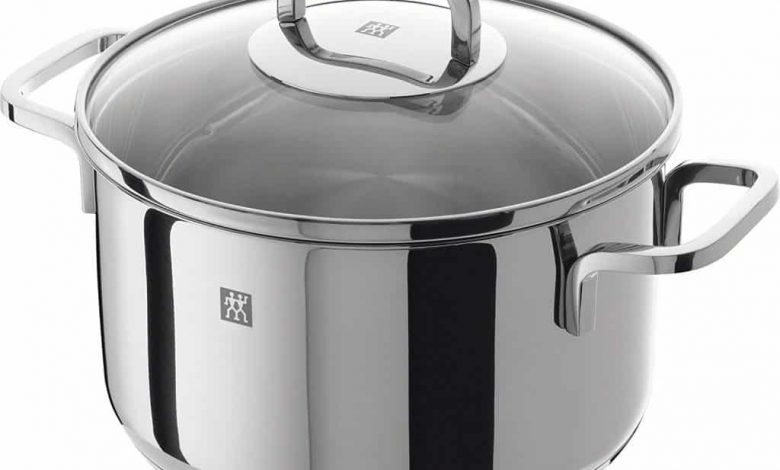 Zwilling Quadro is a brand with a lot of prestige and quality, with more than 300 years of history and experience. It offers high-end products oriented to satisfy the needs of every homemaker.
Precisely below I will tell you about the Zwilling Quadro cookware, which consists of 5 pieces.
Zwilling Quadro Battery Materials

As you may know, the best cookware is those that are made of high-quality stainless steel. This is the case with the Zwilling Quadro cookware, which is made of 18/10 stainless steel.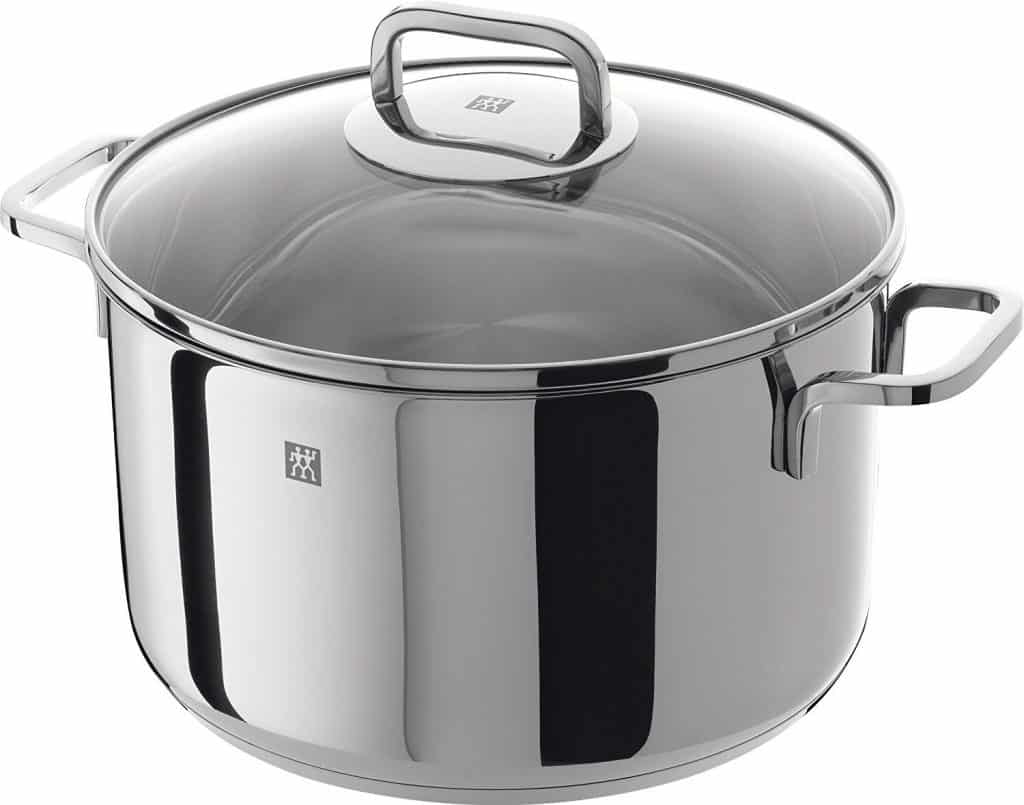 It is a type of steel widely used in the manufacture of kitchen utensils such as pots, pans and of course kitchenware. Basically it is a type of steel that is composed of an alloy of 18% chromium and 10% nickel.
At this point you will surely ask yourself, What does this mean? What benefits does it offer me? Well, for starters, this composition of steel allows your cookware to withstand high temperatures without any problem, not to mention that it makes it durable and resistant to wear and tear.
More importantly, this Quadro 18/10 stainless steel cookware is completely safe as it does not contain any built-in chemicals, as is the case with Teflon or PTFE. That is, you do not have to worry about some material coming off while you cook your food.
Zwilling Quadro Battery Compatibility with Home Appliances

Let's talk now about the compatibility of this Zwilling Quadro cookware, which as we know is one of the most important aspects to consider when buying a cookware.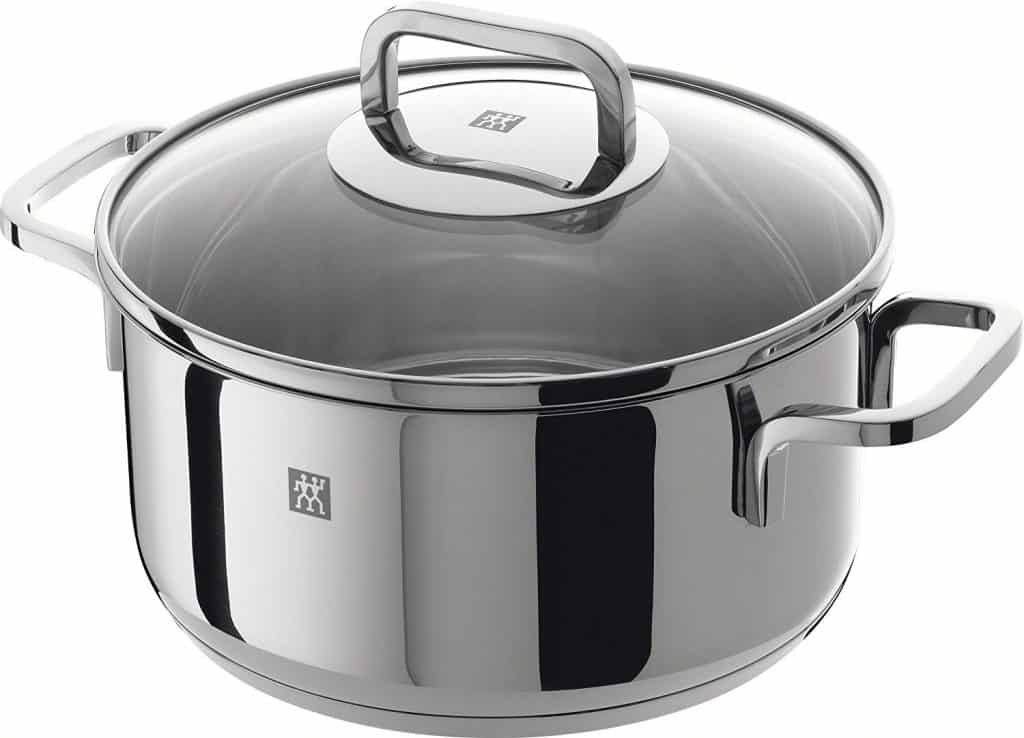 The good news is that this is a cookware that you can use in any type of kitchen, including a gas cooker, electric cooker, induction cooker or vitroceramic cooker. The best thing is that no matter what kitchen you use, the efficiency and functionality is maintained.
Advantages of the Zwilling Quadro cookware
We now turn to the advantages section, where of course the first thing we must highlight is the quality of the materials with which this cookware is made. The stainless steel gives strength and durability to the battery, so that you know you entry last many years.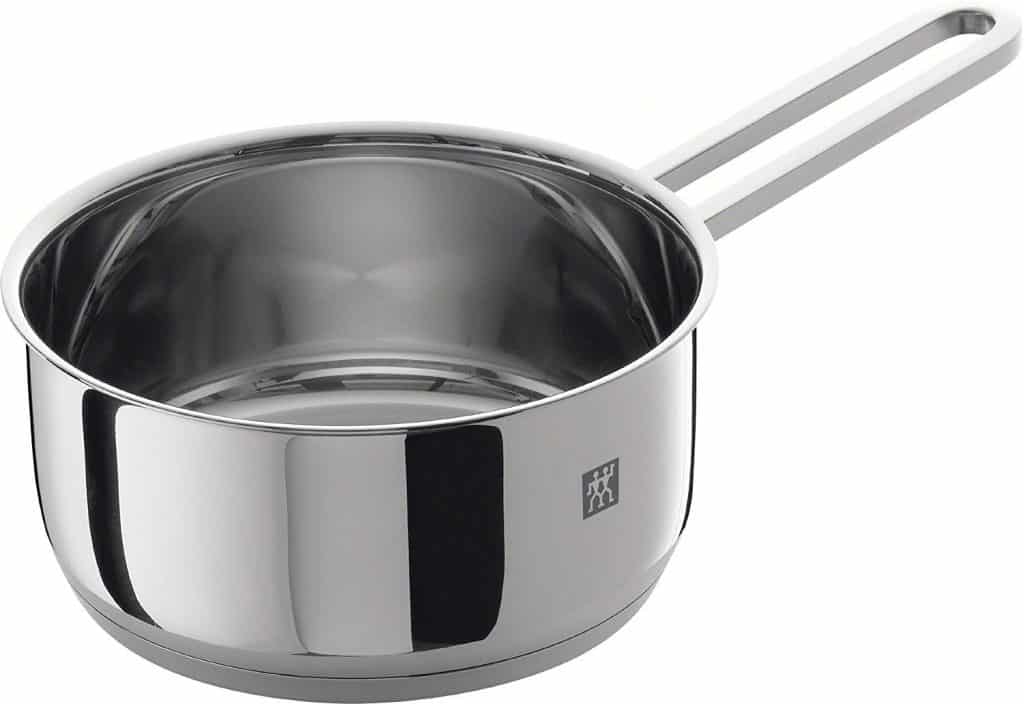 It is also a cookware that consists of 5 pieces, all of them made of stainless steel, a glossy finish and with a glass lid.
The complete set includes:
A 24 cm pot with lid, about 14.5 cm high
20 cm pot with lid, about 12 cm high
And another pot with a 16 cm lid, about 10 cm high.
20 cm (high) frying pan with lid
16 cm saucepan without lid, 8 cm high and 1.5 liter capacity
Another advantage to highlight has to do with the Zwilling technology that provides functional and technical improvements, allowing you to have a better experience when cooking your food. The lids also have an anti-thermal borosilicate glass finish.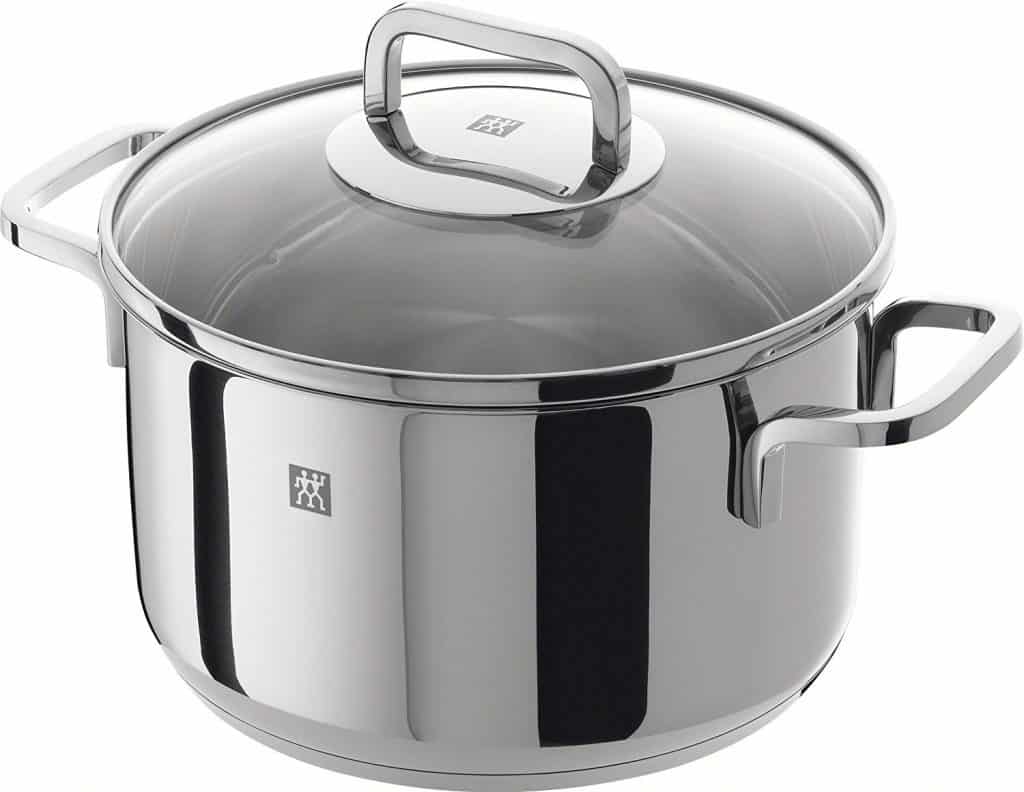 What does this mean? , because you can better control the cooking times of your food, since you can see through the lid without having to remove it at all times.
It should also be said that the combination of design, functionality and high-quality materials give Quatro by Zwilling cookware a high degree of versatility, maximizing results when you cook, even if you do it for the first time or if you are already a cook experienced.
Other advantages of the Zwilling Quadro battery
This cookware also stands out for its unique details, such as the reinforced steel profile of the lid, which allows for a much more hermetic and watertight cooking. This prevents the loss of fluids and nutrients, as a result of evaporation.
Along with top quality finishes, the Zwilling Quadro 5-piece cookware comes with a Sigma Classic multi- diffuser bottom, made up of a multilayer aluminum core, which ensures that the heat is distributed evenly.
It should also be mentioned that all the pieces of this cookware have a folded edge, which aims to ensure that you can safely pour food without worrying about spills or drips later.
The base of the battery, as we already said, is composed of an aluminum core that provides adequate heat distribution. This is important as it allows you to save more energy and not only that, being surrounded by 18/10 stainless steel, it is easy to clean, tasteless, hygienic and highly resistant to scratches.
In addition, this base is suitable for all types of heat sources, including induction hobs. This means that you can use the Zwilling Quadro cookware in any type of kitchen.
The glass lid has a silicone gasket that meets two objectives: the first to save energy, while the second so that you can easily visualize the cooking of your food.
The pieces also come with an internal fill indicator, they are suitable for cooking in the oven and also for the dishwasher, it even has an unlimited warranty against any type of factory defect.
Disadvantages of Zwilling Quadro cookware
When it comes to the downsides or downsides of this battery, there is really nothing serious or important to highlight. Some buyers only notice that the handles get a bit hot, but that's about it.
Maybe you are interested
In my opinion, the Zwilling Quadro cookware is a good choice for both professional cooks and beginners. Of course I always like to recommend some additional option.
You can take a look at the WMF Quality One cookware, also made of stainless steel, with glass lids and made up of 4 to 5 pieces. You will be pleased to know that it has an elegant design and small holes in the lid, which allows the steam not to accumulate inside the saucepan.
It is also suitable for all types of kitchens and of course it is made with the highest quality materials, backed by this German brand that, as you know, has been on the market for more than 160 years.