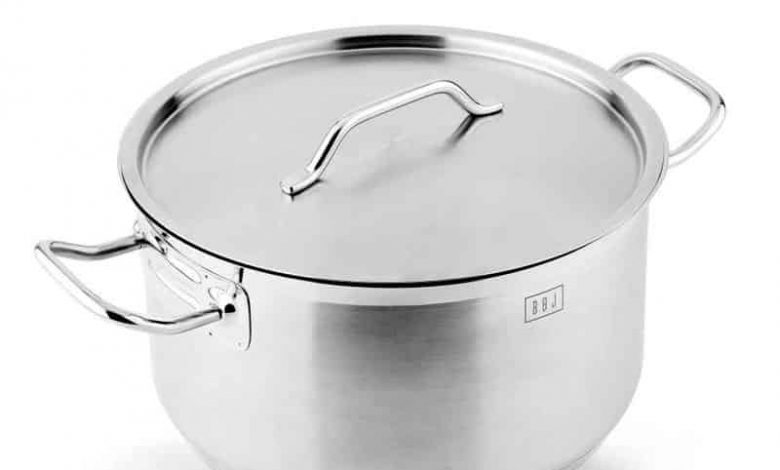 The Boj Premium cookware brand has become very popular in recent times due to the public use that the renowned chef Karlos Arguiñano makes of it. Although perhaps for many it is not as popular a brand as others, the truth is that more and more foodies are joining it.
Boj is a Spanish brand that lives and manufactures its products in Éibar, Guipúzcoa, since 1905. This brand is focused on creating Premium quality (high quality) kitchen items, which are recognized by the best chefs in Europe. Although it produces pans, small appliances and other utensils, the truth is that its popularity with the general public has reached it thanks to the Boj Premium 9-piece cookware.
Although the brand has a large number of excellent quality and renowned products, this time we are going to focus on the exclusive 9-piece Boj Premium cookware. The quality of its materials, the size of its pieces and the versatility and adaptability they have will be analyzed, in addition to the pros and cons they have when compared to other similar products.
SEE IN LECUINE
See here the updated price of the BOJ Premium Cookware
Manufacturing materials
The saucepan set can be easily purchased online. It is a set consisting of 9 pieces made of high quality 18/10 stainless steel with a glossy finish. The use of these materials allows no one to get burned by touching the handles while cooking.
As we all know, stainless steel is safe on food, always leaves it in perfect condition and does not emit any residue. The pans are made with the utmost detail, as their handles and handles have up to ten welding points, which provides great strength and safety when using them. It is a professional 9-piece pan, most of which come with its own lid, also made of stainless steel.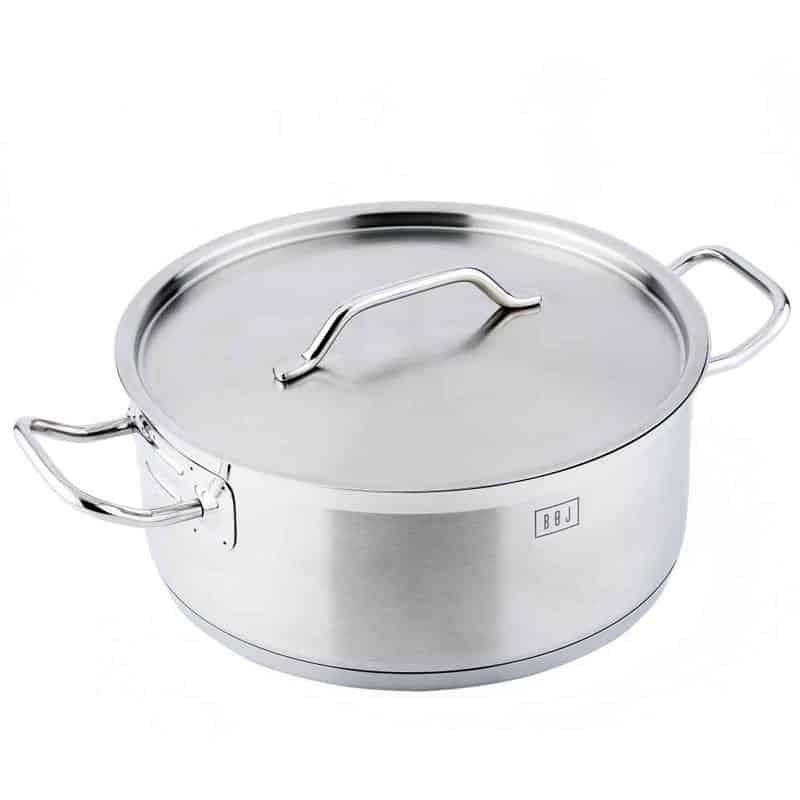 Boj Premium cookware compatibility
One of the great advantages that this brand and model provides compared to other similar cookware is that they are suitable for all types of cookers: gas, ceramic hob and induction. In this way, they are more open to the market, as any user can get hold of them without having to think about whether they will be suitable for their type of fire.
In them you can cook any type of food: stews, sauteed or cooked. They are very comfortable and easy to clean since they are dishwasher safe; that means that both the pots and the lids can be inserted into it. They do not lose their qualities, as long as they are treated correctly, since they are quite resistant.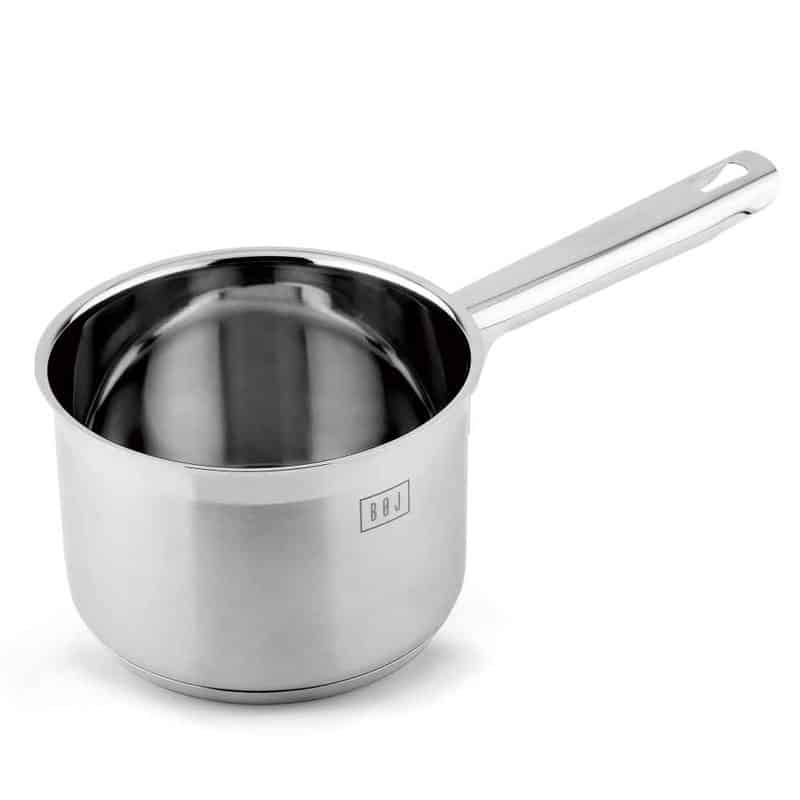 Design and size of the Boj Premium cookware
This drum kit is made up of 9 pieces of different size and format. The truth is that the variety they have makes it a very complete pack. In it we find:
A medium sized saucepan with a handle, measuring 14 by 9.5 centimeters, and without a lid.
A saucepan with a lid and a handle that measures 16 by 7 centimeters.
A saucepan with a lid and 2 handles, 16 by 7 centimeters
A saucepan with a lid and 2 handles, 20 by 8 centimeters
A saucepan with a lid and 2 handles, 24 by 8.5 centimeters
A saucepan with a lid and 2 handles, 16 by 9 centimeters
A saucepan with a lid and 2 handles, 20 by 11 centimeters
A saucepan with a lid and 2 handles, 24 by 12 centimeters.
A tall skillet without a lid and with a handle, measuring 24 by 6 centimeters. This piece is very original within the set.
The interior of these pieces is mirror polished, which gives it an elegant and practical air. Excellent results are achieved when working with certain foods, as the steel helps to distribute the heat in a uniform way, making the cooking take place the same in all parts of the pot.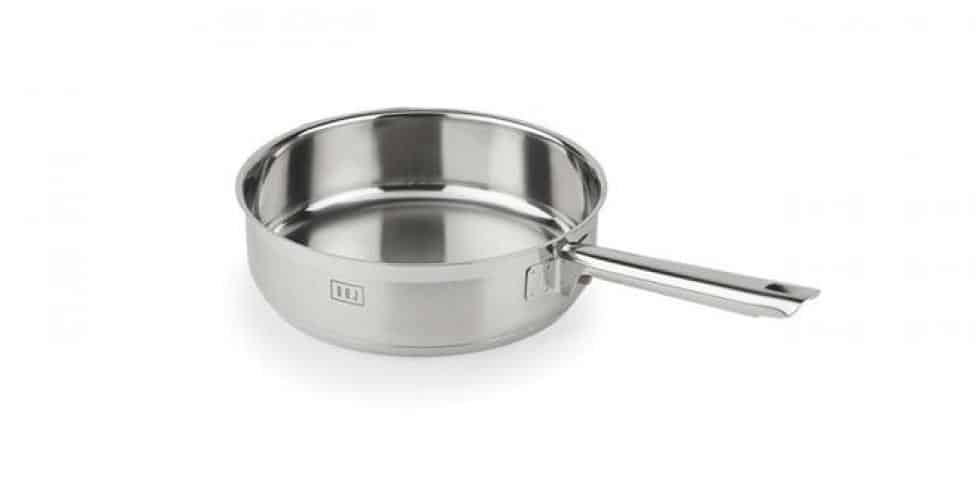 As we have mentioned previously, the lids are also made of steel. This allows a perfect seal and better heat preservation, which reduces energy consumption.
Value for money
Although the price may seem somewhat high when compared to other brands, it must be taken into account that it brings a very large number of units, which provides a lot of functionality, and that it is of Spanish origin. We consider that the value for money is therefore excellent. In addition, it can be purchased online, which means that you will arrive home comfortably without having to go to any point of purchase.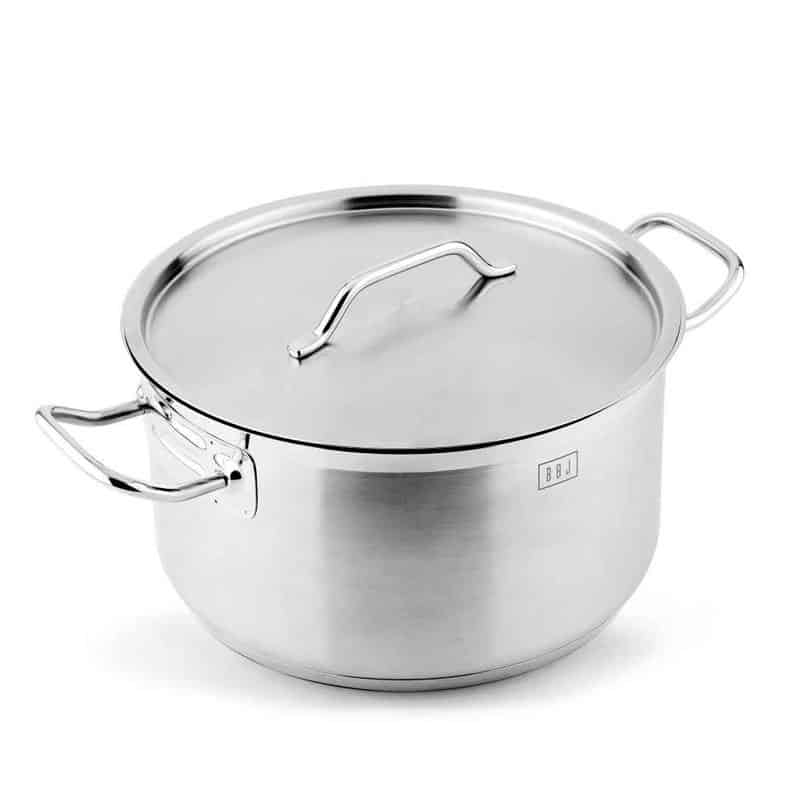 Advantages of the Boj Premium cookware
What are the main advantages of acquiring this brand and model of battery, and why we consider that it would be worth its acquisition:
It is a set of 9 pieces with different sizes and shapes to be able to cook a wide variety of recipes.
They are made of 18/10 stainless steel, which implies their high quality.
It is suitable for all types of cookers: gas, induction and ceramic hob.
All parts are dishwasher safe, which means better cleaning of all elements.
The handles are reinforced, which makes them safer.
Metal lid for better heat preservation.
High qualities (Premium).
Acceptable value for money, affordable given the number of parts.
Easy to acquire, as it can be done through the internet comfortably.
Produced in national territory and recommended by people of great reference in the world of cuisine.
SEE IN LECUINE
See here the updated price of the BOJ Premium Cookware
Disadvantages of Boj Premium cookware
The only two drawbacks that can be observed are the price and the number of pieces. Buying such a large battery means that perhaps some of the parts are almost never used because they do not fit within the needs of the family, but due to the price of the pack, it may not be profitable to buy other additional parts separately immediately . Little more negative or disadvantageous could have this game, since the rest of the points are excellent.