Tips
What to cook with minced meat? 4 easy recipes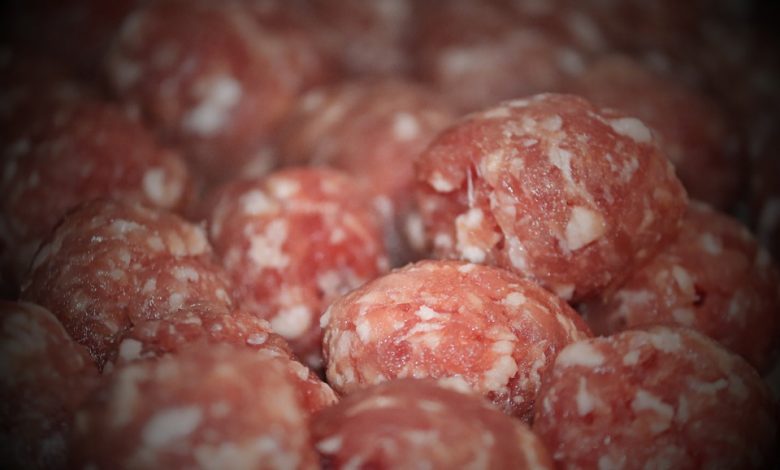 It's amazing how only one ingredient can be in so many recipes, and I'm not talking about garlic, onions or tomatoes, but about minced meat or ground beef. It is a great option, the recipes with it are delicious and also have the advantage that when preparing certain dishes you can refrigerate them to prepare them whenever you want.
In addition to the variety of existing recipes with minced meat, there is the fact that you can make the menu of the day without problems.
Delicious recipes with minced meat
Recipes await you that you will not be able to refuse. They call you for breakfast, lunch and dinner, prepare your kitchen and your palate, you will surely love them.
Scrambled eggs with minced meat
Scrambled eggs are a very common recipe, but what if we make them with meat? With this in mind the imagination flies.
Ingredients
(For 4 people)
400 gr of minced meat
2 tablespoons vegetable oil
1 paprika
1 onion
4 cloves of garlic or garlic powder
1 sweet pepper
Salt
Pepper
4 eggs
Preparation
Before starting to cook, the vegetables should be chopped into small pieces.
Pour the two tablespoons of vegetable oil into a pan and heat over low heat.
Then, add the paprika, onion, sweet pepper and garlic cloves (or garlic powder) previously minced together with salt to taste and sauté for 2 minutes.
Add the 400 gr of minced meat to unify it with the vegetables; do this for 5 to 8 minutes, stirring throughout.
Once the meat is cooked, the eggs are slowly added, salt is added to taste and stirred together with the meat for 3 to 4 minutes.
Once finished, it is served on a plate and can be served with bread.
As you can see, it is simple to prepare and in addition to bread as a side, you can also try some other.
It should be noted that if there are fewer or more people, the amount of ingredients such as meat, garlic and eggs will vary.
Colombian Stuffed Potatoes
Latin American food is an option that should not be skipped, and Colombian stuffed potatoes have an exquisite flavor that everyone will like.
Ingredients
5 potatoes
500 grams of minced meat
2 tablespoons of oil (to fry)
2 onions
1 clove of garlic
2 red bell peppers
2 ripe tomatoes
Salt
1 boiled egg (chop into small pieces)
½ cup white rice (cooked)
½ teaspoon of cumin
1 egg
½ cup of milk
½ cup of wheat flour
2 cups of oil (for frying)
NOTE: All vegetables must be pre-chopped.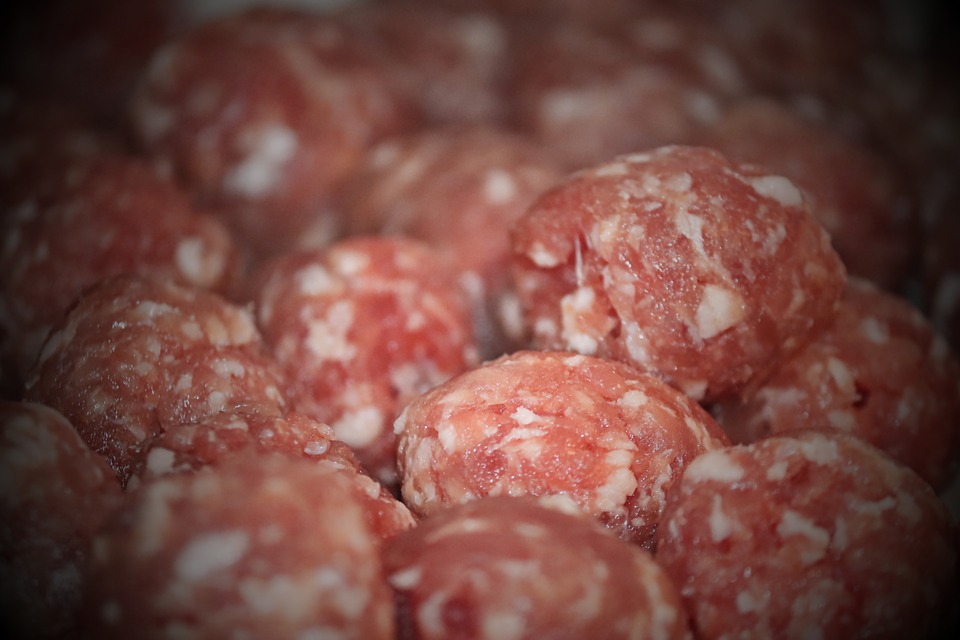 Potato Preparation
Wash the potatoes well, place them in a pot adding enough water and salt to taste, let them cook for 35 minutes over medium heat.
When they are cooked, let them rest.
Then, you proceed to peel and crush them, leaving them as a puree.
In a bowl, place the puree and reserve it for later.
Meat preparation
In a frying pan, pour two tablespoons of oil and place the previously chopped onion and paprika; cook for 3 minutes.
Then we add the minced meat and season it with the garlic clove, the chopped tomatoes, the cumin and salt to taste, to let it cook for approximately 10 minutes.
With the meat ready, you will add the rice and egg (chopped into small pieces), both cooked and joined.
Preparation of the mixture and stuffing the potatoes
In a bowl, add half a cup of wheat flour and milk, along with the egg and salt to taste.
Combine until a homogeneous mixture is obtained and reserve.
With the reserved mashed potatoes, we proceed to take a portion and mold it, achieving the shape of a basin ; Add the meat already prepared and seal, giving it a circular shape (We prepare several).
We pass the stuffed potatoes through the mixture and let it rest for a minute.
Finally, in a frying pan, add the remaining two cups of oil and let it heat well.
Then, the potatoes are added and they are removed when they are golden brown.
When removing them from the pan, let them rest for 1 minute on absorbent paper to remove excess oil.
Serve the stuffed potatoes and enjoy!
Mince Pie
As lunch, the meatloaf is a great option, you can also accompany it with a simple salad and it will be a delicacy.
Ingredients
1 kg of minced meat
Chopped parsley
Cumin powder
Salt to taste
1 egg
6 slices of mozzarella cheese
6 slices of turkey ham
2 roasted peppers (chopped)
3 whole cooked eggs
Preparation
In a bowl, add the meat, the egg, chopped parsley, cumin and salt to taste, and we proceed to mix everything.
With the meat ready, we spread it on an oiled aluminum sheet and we spread it to form a rectangle, which will be 1 centimeter thick.
Already extended we can fill it. We add the 6 slices of mozzarella cheese; then we put the ham on the rolls; roasted peppers, chopped into pieces, follow; and finally, the whole cooked eggs.
With the help of the aluminum, we roll up the meat little by little, wrap it and put it in a source with a finger of water.
Then, we bake it at 180 ° C (preheated) for 40 to 45 minutes. To be sure that it is ready, we use a skewer stick and prick it; the liquid that will come out should be clear, if it comes out pink it is not ready.
Burgers
Who doesn't like hamburgers? They are delicious and very easy to prepare, not counting the fact that you can eat them at any time of the day.
Ingredients
250 gr of minced meat
Chopped parsley
Garlic powder
1 tablespoon mustard
Salt
1 egg
2 tablespoons of breadcrumbs
Virgin or extra virgin olive oil.
Preparation
In a bowl, add the meat with all the ingredients, salt to taste and knead it. Having a compact mixture, we cover it with plastic wrap and let it rest in the fridge for 1 hour.
After the estimated time, we take out the container and start making meat balls, crush them and give them shape.
In a hot pan, pour the olive oil and cook the burgers. On each side they will cook for 3 to 4 minutes over medium heat.
Once finished, you can accompany them with bread, lettuce, tomatoes, cheese, dressings, among others, although this is to everyone's taste.
If you are not so much about dressings, you can omit them entirely, counting the mustard in the preparation; but I can't deny that at least a little bit of them makes a difference. The accompaniment is optional, you can make an authentic hamburger with bread, cheese, lettuce, tomatoes and ketchup, or you can eat it with a little salad.
With these recipes you can break the monotony and stop eating it only with pasta and a little sauce; You will surprise everyone and without a doubt your palate and your stomach will say thank you. And as they say: " A full belly, happy heart."