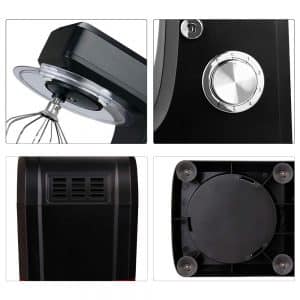 The Cookmii SM-1501 dough mixer is being considered as one of the best mixers-kneaders of this year 2019, for its versatility and its multiple features, for its elegant design and quality finishes, and for being one of the mixers-mixers with the best value for money. that we can find today. For fans of quality pastries, Cookmii 1800W is an excellent purchase option. In addition, it provides an elegant touch of decoration and distinction in any kitchen.
Ranking Top3 Best Kitchen Robots
Materials
The Cookmii SM-1501 Blender is made of high-quality plastic, and its main bowl is stainless steel. It has suction cup holding feet, made of highly resistant silicone.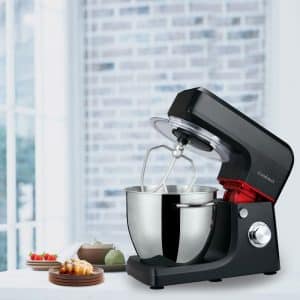 Capacity and Power
It has a large capacity of 6.5 liters and a high power, 1800W, enough to carry out all its functions of kneading and mixing large quantities. Due to its large capacity and high power, it is one of the most recommended mixers, not only for the home, but also for restaurants and pastry shops.
Cookmii SM-1501 main features
This mixer-kneader is distinguished, among other technical characteristics, for being a low-noise pastry kneader , which is why it is very comfortable to use. In addition, it has an excellent holding capacity, and a working autonomy, which means that we can be doing any other kitchen task while Cookmii 1800W performs its mixing or kneading functions. And this is a great competitive advantage. Among its main characteristics, the following stand out.
Special functions:
One of the most remarkable is its power, together with its capacity, 1800W and 6.5L in its bowl, which makes it a perfect mixer not only for home, but also for restaurants and pastry shops, since it can make a large amount of kneading.
It can work without interruption for more than 30 minutes.
Safety system and protection against overheating : it shuts off automatically and you have to disconnect and let it cool down for it to work again.

EASY TO CLEAN – Dishwasher safe accessories.

It has 6 speeds plus the push button

It has the following accessories: dough hook, mixing and beating rods, and battery for making biscuits.

The hook is perfect for preparing bread, rolls, pizza dough and all kinds of yeast dough.
The battery can prepare shortbread and shortbread pastes in large quantities.
The rods can beat eggs to the point of snow or prepare souffles, meringues and foams with a perfect texture

Planetary movement in the kneading functions, to ensure the perfect mixture and texture, and that no ingredients are left in the bowl

Great stability : it is fastened on suction cup feet, made of highly resistant and non-slip silicone, to ensure the perfect grip of the robot during kneading tasks

It can run for more than 30 minutes without heating or stopping autonomously and with little supervision

Low noise motor, it is a practically silent mixer.

Includes splash cover.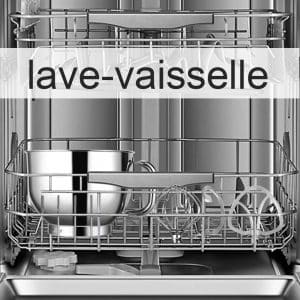 Advantages of the
Cookmii SM-1501 Food processor
As a mixer, it has great advantages, among which the following stand out:
Its great power and capacity make it an ideal mixer to process large quantities of dough, making it perfect for families with many members, it is even one of the most recommended for restaurants and pastry shops.
Silent operation system and resistant silicone grip, to avoid displacement while working.

Great ease of assembly and disassembly, and easy-to-clean accessories.

It can operate without interruption for 30 minutes, and with little need for supervision.

Safety and protection system against overheating and overloading. It will turn off automatically until it cools down.
Disadvantages
of the
Cookmii
SM-1501
Kitchen Robot
No issue has been detected.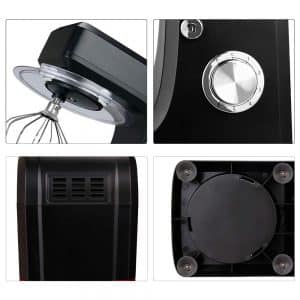 Between you and me
It is a great option for pastry lovers who want to make large quantities, due to its large capacity. You can make dough for shortbread and shortbread, daily bread, pizza dough, pastry souffles , meringues and cakes with perfect textures and finishes. Easy to use and clean. Its parts are very simple to assemble and disassemble, and to clean. The bowl has a slight rise in the center, which makes it much easier to knead doughs for bread and biscuits. It is a silent, autonomous mixer-kneader, and its great support and autonomy make it possible for it to work independently and without the need for much supervision, so that we can carry out other activities in the kitchen.
Its 6 speeds allow kneading and beating at different rates to achieve perfect textures in all kinds of preparations: daily bread, sponge cakes, pizza dough, tea pastries, soufflés, etc. In addition, it has a large capacity, perfect for making a large amount of dough in one go.
Its accessories are easy to wash by hand, and they are also dishwasher safe, and they are very easy to assemble and disassemble. It has an anti-splash cover in addition to its shutdown system, to avoid accidents in the kitchen.
A best seller
It has an automatic shut-off safety system if it reaches high temperatures or overloads of ingredients, which gives it extra security in its operation. Among its main advantages, we must not lose sight of its excellent value for money, one of the most competitive on the market. In addition, it is recommended by many specialists and users, and appears in the rankings of the best-selling mixers year after year. And it deserves it!
Maybe you are interested
If the Cookmii SM-1501 mixer is not what you were looking for, you may be interested in taking a look at the Kitchen Aid food processor and robot , as it has, in addition to the traditional kneading functions, chopping, slicing and grating functions, for what is a more complete processor if what we are looking for is to carry out more tasks in the kitchen. It has 10 speeds, capable of binding ingredients, mixing, kneading, cutting and slicing or whipping. You can mix small and large quantities, always with the perfect texture in one or another option.
Its "soft start" function allows the robot to start operating at a reduced speed, regardless of the speed selected. This will prevent the ingredients from splashing.
Kitchen Aid "Soft start" function that allows the robot to start operating at a reduced speed, regardless of the speed selected. This will prevent the ingredients from splattering and