Tips
Typical dishes of Brazil in each of its areas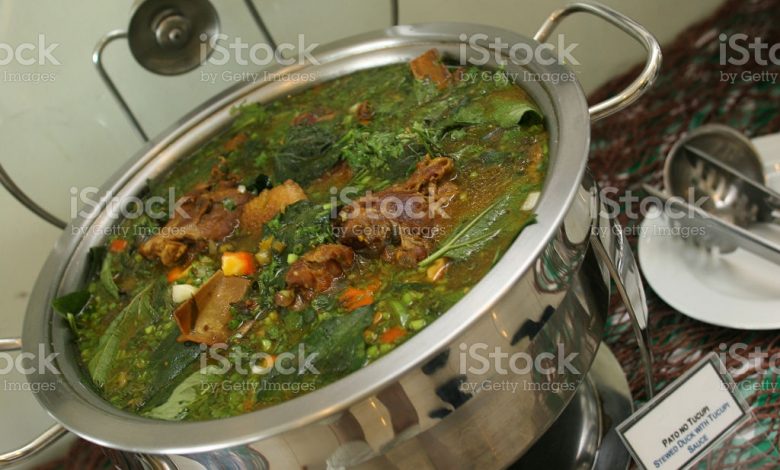 Brazil is known as a country full of magic, color and showiness; believe me when I tell you that their typical dishes do not escape from that reality; its gastronomy became one of its greatest tourist attractions.
Best of all, you can find these delicacies just walking through its streets; in every corner you can find delicacies such as the bolinho de bacalhau, which you can even taste meat; the stuffed coinha that can be of cheese or chicken; and the most popular of them all, the pão de queijo, a cassava flour dough.
The typical dishes of Brazil bring together everything that Mother Nature can give you in a single dish, all the raw material of her meals is found around her.
Main typical dishes of Brazil
feijoada
Feijoada is the traditional dish of Brazil; Leaving the country without actually trying this dish is almost an insult. It is made up of a stew made with black beans and dehydrated pork.
Generally it is usually served with rice and oranges, and as a complement, it is sprinkled with cassava flour. I recommend that when you eat this dish, you do it calmly, as it can be heavy.
In restaurants, this dish is usually presented on Wednesdays and Saturdays. As a curious fact, I can tell you that feijoada is considered the typical national dish of Brazil.
Cooked rice with pequi
Pequi is a fruit that is used to flavor different dishes. It has a strong flavor when cooked, generally you can get it with cooked rice and seasoned chicken, with the variation that the pepper is to your liking.
Although you can see this dish in different parts of Brazil, it is a traditional dish from Brasilia.
Tacacà
The dish called Tacacà, is a cassava broth with some jambù leaves to which shrimp can be added . You can find this dish on the streets, it is sold by women called tacacazeiras.
I recommend that you consume this broth when it is hot, it is common that you can find it in the Amazon area of ​​Brazil.
Moquecas
It is a dish based on a mixture of seafood and fish. Usually for its preparation, onion, pepper, tomato, palm oil, coconut milk and coriander leaves are used.
La Moqueca is a typical dish from the Salvador de Bahia area.
Typical dishes of Brazil by area
Each area is characterized by using different ingredients and the way they are prepared; although of course, taking care of the history that exists behind each preparation.
Typical dishes from the north of Brazil
Its dishes have a lot of influence from the indigenous gastronomy ; the ingredients used are generally typical of the area.
Its main dishes are:
Picaruru of jacket
Usually it is a dish that is cooked in the oven, it is made with green cheiro (known as a mixture of parsley and onion), fried bananas, fish, olives and coconut milk.
Duck no tucupi
It is made from the broth provided from boiled yucca, it also includes tucupi, jambo and duck meat.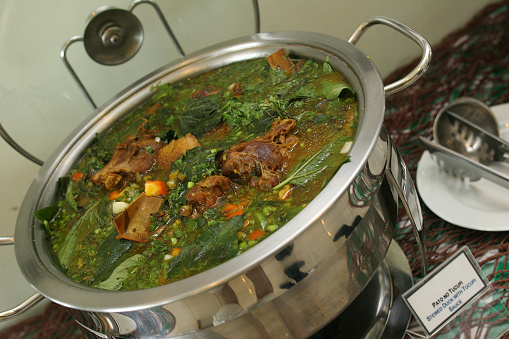 Typical dishes of northwestern Brazil
These dishes are a combination of African and indigenous cuisine. The typical dishes that you will find in this region are:
The vatapà
Bobò de camarão
Acarajè
The lantern paçoca
The canjica
The pamonha
Sun meat
Bode's buchadha
The rapadura
The queijo coalho
On the other hand, if you get closer to the coastal area, you will find that the dishes are more inclined to indigenous cuisine, the use of seafood and various fruits such as mango, oranges, goiabas, maracujà and the famous chestnut fruit, typically known in the area under the name cajus.
I recommend that if you visit this area, you try these two traditional dishes:
Vatapà
This dish features slightly different component flavors, but together they can complement each other very well. The ingredients they usually use are: flour, malagueta pepper, palm oil, pepper, coconut milk and shrimp.
Its consistency is somewhat creamy, but not unpleasant.
Bobò de camarão
This dish is known as a shrimp soup with cassava puree, it includes ingredients such as flour, palm oil and coconut milk.
You can generally accompany them with white rice, although this is absolutely to your liking.
Typical dishes of southeastern Brazil
Their dishes are usually made with pork, queijo minas (popularly known as cheese), corn, angú, pão de quejio (it is a cassava flour bread).
I recommend two typical dishes that you can taste in this area:
Feijao tropeiro
Its ingredients are totally basic and essential when preparing this dish, beans cooked with cassava flour, egg, onion, linguica (this is a sausage made with pork) and garlic are usually used .
This is a very traditional dish in the southeast of Brazil.
Feijao tutu
It is a cooked dish, made from crushed beans, mixed in turn with cassava flour. Its consistency is usually creamy.
Typical dishes of southern Brazil
Its main characteristic is the use of red meat in most of its dishes.
The most popular dishes are:
The steak
In this dish the meat is grilled ; it is usually cooked on a griddle or it can be placed directly on the fire. Coarse salt and cassava flour are usually added to its preparation .
Barred
It is a dish made from bacon, cassava flour, meat, hot water and ashes, these are its main ingredients. I recommend that while it cooks, you place it on a low heat.
Generally, you can accompany them with rice and even use fruits such as orange and banana.
As a curious fact, this dish is formally the typical dish of this area of ​​Brazil.
Brazil is usually popularly known for its landscapes and culture, like the samba in Rio de Janeiro. But, their dishes jealously guard their identity.
It is true that their combinations may sound a bit strange to you, but each one keeps the magic of the place. There is a wide variety of dishes that you can taste while enjoying every attraction that this wonderful country provides.