Tips
The best pan for crepes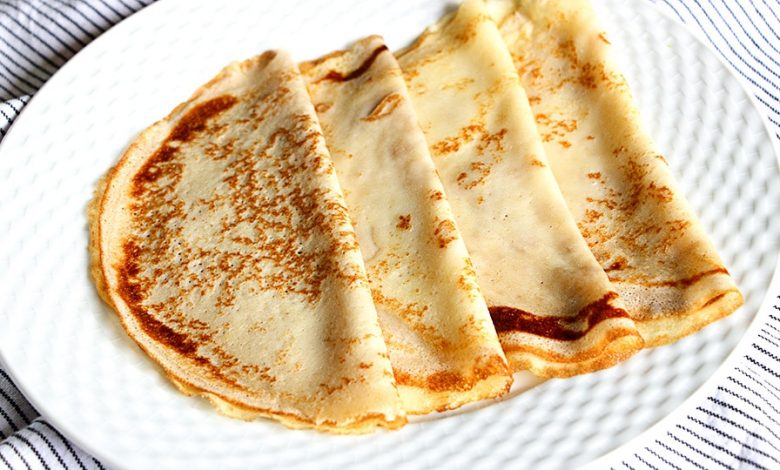 It is becoming easier to find on the market a greater number of models of pans that are designed to fulfill different functions within the world of cooking. This is due to the wide demand and specialization of the gastronomic sector and of the users who wish to replicate the most curious recipes in their homes. From this need, the pan for crepes appears, which is a very different model from the rest.
One of the keys to choosing a crepe pan is to carefully observe what materials it is made of. To be able to make crepes correctly, in addition to skill, you must have the right material, as it is a very fragile recipe that can easily break if it is not worked properly. For this reason, different brands of cutlery have developed a pan exclusively for making crepes, since it needs to have a different shape and meet a series of special requirements to get the best version of the recipe.
To achieve the best result, in this article we will analyze three models of crepe pan produced by three different brands. In this way, each user will be able to select which one best suits their needs. Although all are of quality, each one has its own characteristics and stands out in a series of specific points. These three pans are: Westinghouse Crepes Pan, Tefal Elegance C3671002 and IBILI Indubasic Crepes Pan.
Materials of a pan for crepes
The key to a good result is based on the materials. The Westinghouse Crepes Skillet is made from forged aluminum and has a triple layer non-stick coating made with a marbling effect. This allows you to create dishes without oil and, therefore, much healthier for the whole family.
The Tefal Elegance C3671002 frying pan is also made from aluminum or with a titanium coating, which offers greater durability. In addition, it is non-stick both inside and out thanks to the materials used in its manufacture.
On the other hand, the IBILI Indubasic Crepes Skillet is made of aluminum, which is covered by two high-quality non-stick layers. This offers professional results in any kitchen.
Non-stick and health
The three models of frying pans have non-stick properties ; This means that the food does not stick or burn on the surface. In addition, you can cook in them almost without using oil, which allows you to make much healthier dishes or make crepes without getting sticky; on the contrary, they will come out loose and smooth.
A very important information before acquiring any model of frying pan is to know if they are free of PFOA, since their intake could be toxic. In this case, both the Westinghouse Crepes Pan and the IBILI Indubasic Crepes Pan are free of PFOA, ensuring greater confidence.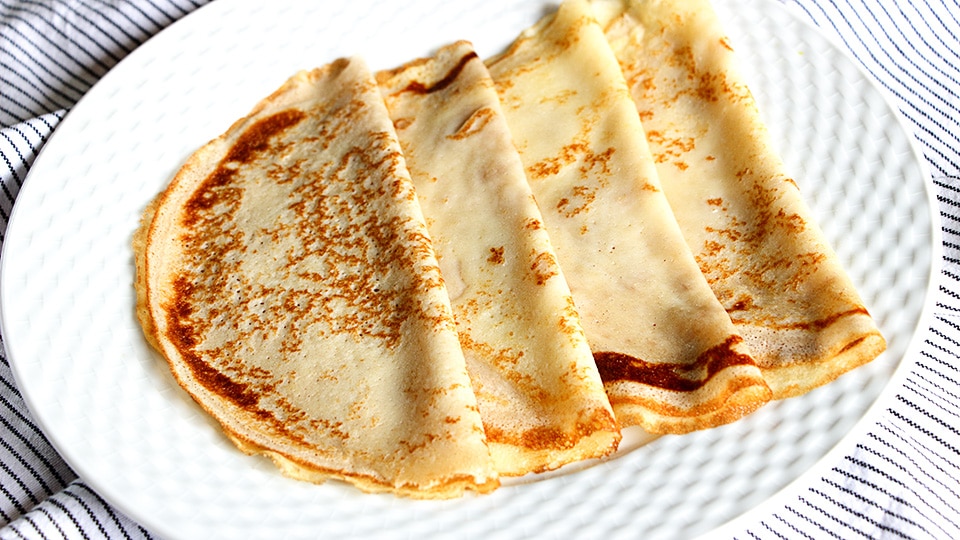 Pancake pan size
When talking about making crepes, it is necessary to consider the size a lot, because to make this traditional dish and achieve a quality result, a good diameter is needed.
Westinghouse Crepes Pan: 11 inches in diameter.
Tefal Elegance C3671002: 25 centimeters in diameter.
IBILI Indubasic Crepes Pan: 20 centimeters in diameter.
As can be seen, they are all between 20 and 28 centimeters, so acquiring one brand or another will depend on the preferences of each user.
Fire adaptability
The Most brands try to make their products as versatile as possible, because the market there is a wide variety of cuisines, with different heat sources. Perhaps one of the biggest drawbacks for many users when buying a kitchenware item is finding one that fits their type of fire.
Westinghouse Crepes Pan: it is suitable for all types of cookers and stoves (induction, gas, hob and electric). Thanks to its flat base, a uniform heat distribution can be guaranteed, especially on induction hobs, allowing faster cooking.
Tefal Elegance C3671002: in this case, the Tefal model is compatible with gas, electric and glass-ceramic, but not with induction hobs.
IBILI Indubasic Crepes Pan: this model is compatible with all types of fire (glass-ceramic, gas, electric and induction).
As can be seen, finding an option suitable for induction is perhaps the most complex; still, most fit into any kitchen.
Cleaning the crepe pan
The goal of everyone in the kitchen is to save time when it comes to cleaning. Users are looking for products that can be washed comfortably, without much effort, and that does not involve hours of work to leave it as new.
The Westinghouse Crepes Skillet is characterized by being easy to clean thanks to its ultra-resistant non-stick coating. In addition, it is suitable to put it in the dishwasher, which is a must today.
The Tefal, thanks to its double non-stick coating, can be cleaned by hand without any effort.
The same goes for the IBILI Indubasic Crepes Pan model: it is better to clean it by hand with the soft part of the scourer once it has cooled down completely. In this way, the material that covers it will be protected and it will last longer in good condition.
Design of the pans
Westinghouse Crepes Skillet – The handle is silicone and stays cool during the cooking process. Its color is black, with a pleasant and ergonomic texture. It has an elegant air that fits in any kitchen.
Tefal Elegance C3671002: it has a simple style, but very functional and comfortable, which allows a good grip.
IBILI Indubasic Crepes Pan: it has a black bakelite handle, thus facilitating its grip.
Resume
As has been seen, the three are quite different models, both in price and in size and design. Therefore, choosing one brand or another will depend on the preferences and needs of each family.