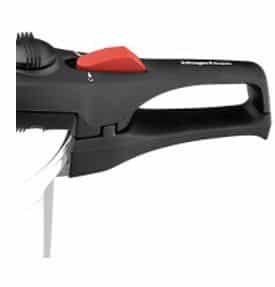 Today we are going to see why this Magefesa Practika Plus pressure cooker has been so successful. We could say that this model is one of the best sellers and we would not be wrong, but why? Without a doubt, its excellent quality / price ratio .
As always, here is a short video with the main features of this Magefesa Express Pot.
Práctika Plus: Sistemas de seguridad
MATERIALS
The firm presents us with these Magefesa Practika Plus a set of high quality pots , made with the best 18/10 stainless steel, which gives them excellent quality and resistance at the highest level. A material with this alloy is undoubtedly prepared to withstand the maximum pressures that these pots can offer us.
In the set that we present here specifically, which we believe is the best in quality / price ratio, there are two pots of 4 and 6 liters, as well as a lid that will be valid for either of the two. We believe that it is very important to have two pots of different sizes; To make a quick meal for one person, in 15 minutes we can have a stew prepared for one meal. And if one day more people come, or we want to cook more portions, we can use the 6-liter one.
But we insist on the importance of optimizing the sizes, in the 4-liter one it will cook earlier, we will use less energy and it will take less time to gain pressure earlier.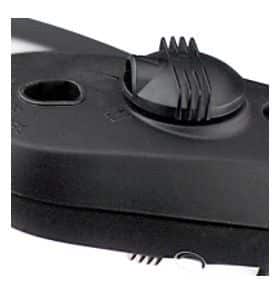 MAGEFESA QUALITY AT THE BEST PRICE
Depending on the food we are cooking, we will require one pressure or another, which we will easily find in the recipes we are looking for. These Magefesa Practika offer (not all do), two levels of pressure : fast and super fast. For example, a chicken thigh may require 8 minutes at "very high" pressure; while some vegetables with 4 "high" pressure would be enough. You will get the point!
These pots are perfect for any type of kitchen, be it electric, gas, induction or the traditional ceramic hob. In our blog we talk about induction cookers, and see which models are compatible.
YOUR SAFETY OUT OF DOUBT
In terms of safety, it is not necessary to mention that we are dealing with Magefesa, a brand that lives on express pots and that its security measures are at the highest level, with all the necessary safety valves so that it is practically impossible to have a scare . Any modern fast cooker, such as this Practika Plus, is totally safe in this regard and we should not worry.
In numerous tests that have been carried out, including the OCU in Spain, they have certified that practically all Express Pots for sale withstand pressures several digits above their maximum. And in the extreme case of reaching its limit, its security systems come into action avoiding any scare.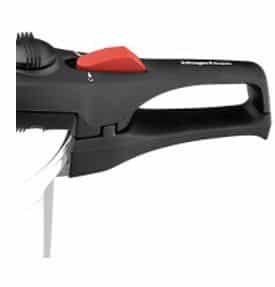 As for its cleaning, it is especially simple. The pots can be inserted without any problem in the dishwasher, although the lid with the knobs is preferable to wash them under the tap. Say that the lid is very easy to clean under water, since it does not come into contact with food.
You should also bear in mind that Magefesa is a firm that has been selling in Spain for many decades. This means that if something in your Express Practika Plus Pot is damaged , it will be very easy for you to find a replacement. In this way, you can have your pressure cooker as new simply by replacing the parts that deteriorate due to use.
MAIN FEATURES:
Built in 18/10 stainless steel
Two capacities, 4 and 6 liters
Two pressure levels
Five security systems
Heat resistant handles
Suitable for all types of fires, including induction.
SHOULD I BUY THE MAGEFESA PRACTIKA PLUS?
This is a perfect Quick Cooker if you don't want to spend a lot of money. The design is somewhat neglected, they are not the prettiest but they do offer optimal performance. When evaluating its features or its design, you have to take the price into account, as a high-end Express Pot can cost three times as much.
But on the other hand, if this Magefesa Practika Plus is one of the best-selling quick cookers, it will be for something… right?
YOU MAY BE INTERESTED
If you do not mind investing a little more money, for little more you could value a higher range. We are talking about the WMF Perfect Plus, made in Germany by the manufacturer that invented the Express Cooker. And it's not that expensive, really.